Baseball is for Me: Solomon Bates, a former Eugene Emerald, wants to be authentically himself while playing the game he loves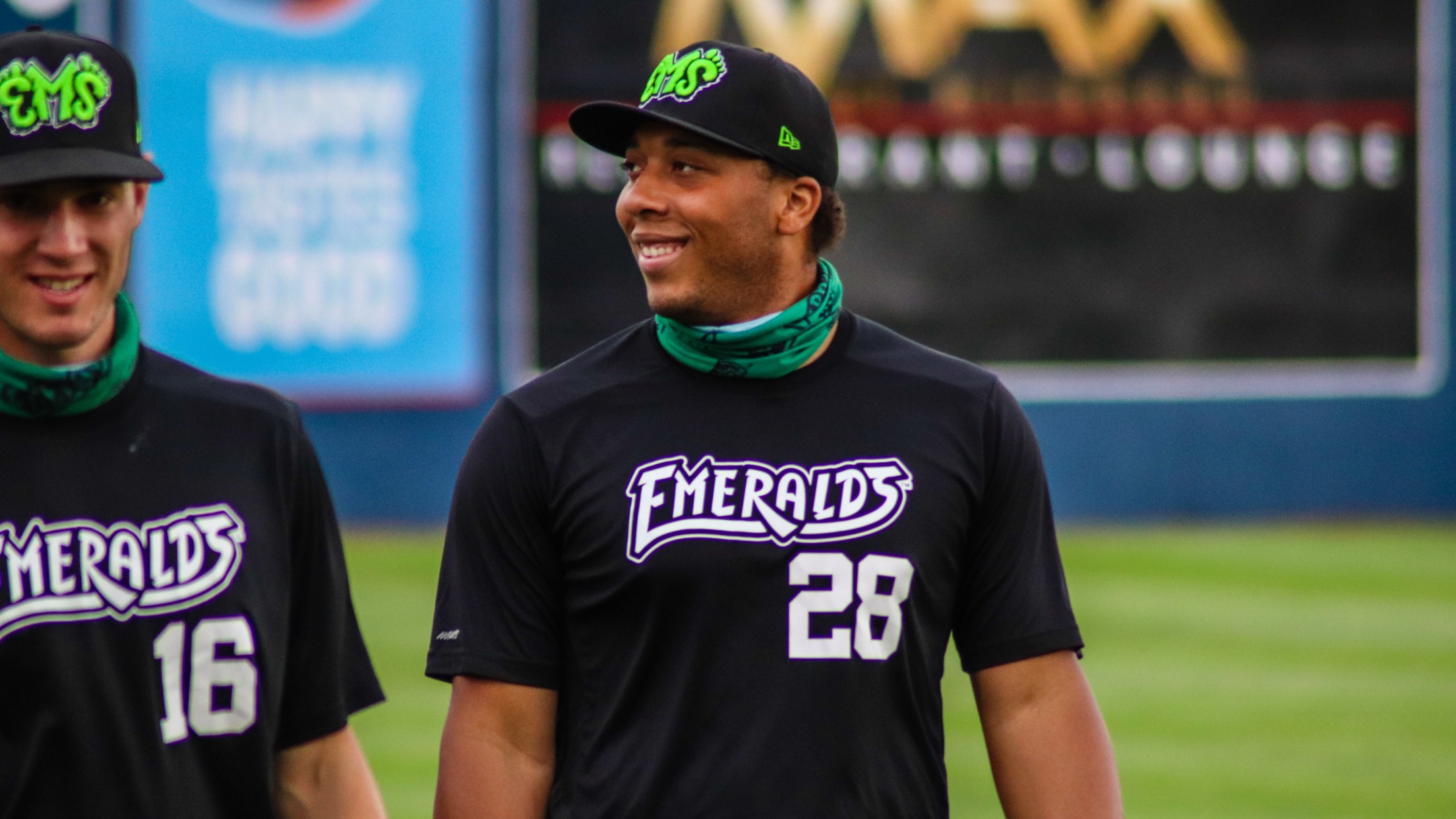 By Nina-Grace Montes Solomon Bates, a former pitcher with the Eugene Emeralds, has always been one of those unique players who can't stop thinking about the game. Since he was little, he did everything he could to be near a field including dragging his siblings outside and forcing them to
By Nina-Grace Montes
Solomon Bates, a former pitcher with the Eugene Emeralds, has always been one of those unique players who can't stop thinking about the game. Since he was little, he did everything he could to be near a field including dragging his siblings outside and forcing them to play catch with him. For him, baseball is all about tradition — something he was proud to be a part of. He's obsessed with being the best and wants his name written all over the history books. While he was falling in love with baseball, he never let his true identity waver. "I'm very old traditional baseball and I love this game, but I like who I like."
After three years with the University of Southern California, he achieved the dream that every kid who loves baseball thinks about. He was drafted by the San Francisco Giants in the eighth round, 226th pick overall. When he arrived in Salem, Oregon, for his first day as a professional athlete, he felt like he was on cloud nine. He recalls all the different conditioning tests he partook in and remembers thinking how serious everything was. "I was forced to be on my A-game, and I loved it." For Bates, he focused on his stat line, letting that speak for him.
In 2019, he decided it was time to reveal his true self to some of his Giants' teammates, but it wasn't without hesitation. "I went to talk to Kyle Haines (Senior Director of Player Development) about it, and he told me that it wouldn't affect my career. He said that they judge you off stats, and I was only concerned about being great. After that conversation with him, I felt comfortable telling people." He was open in the locker room, but on the diamond, his focus was pitching.
Once he was called up to Eugene in 2021, it was an eye-opening experience for him. He realized that baseball accepts people who are different, and it made him more comfortable in his own skin publicly.
Bates was with the team when the Emeralds held their second Pride Night — a night that included a custom jersey with the Pride flag placed across the player's chest. Emeralds' general manager, Allan Benavides, went into the locker room to talk to the team and tell the story about his grandmother, who was also a part of the LGBTQ+ community. He spoke about how Pride Night was one of his favorite nights and how it showed that Eugene was welcoming and baseball truly was for everyone. "He made me feel really comfortable, and it made me love Eugene more. I thought it was cool that baseball was thinking about people who were different. Eugene shows out well for pride night."
Although he was released from the Giants organization in August 2022, he wasn't ready to give up on baseball. But, he wanted to make sure he was doing it on his own terms, as his true authentic self, so he opened up about his sexuality through social media.
"Being gay in sports, you don't know what to expect," he wrote. "I thank the Giants for the opportunity to be myself, go out, and play the game that I love. I'm still going to open up doors for gay athletes like me. I still will strive to be one of the greatest to do it."
With his announcement, Bates included a picture of his stat line, noting that "I want people to see my stats and let people know that gay men can play baseball."
Despite being released, he's still confident that he's on the right path. "I know when a lot of people get released, they want to take time for themselves and their confidence is shot down. But not me. Someone come get me, I still have this fight in me. It's pushing me to work harder because I know I'm a big leaguer and I will show you why I believe that."
Bates now plays in Venezuela with the Tigres de Aragua (Aragua Tigers) after spending time with the Colombian baseball team, Tigres de Cartagena (Cartagena Tigers), and the Sioux City Explorers, an independent minor league team in Iowa. He is continuing to work towards his dream of being in the World Series.
After everything, Bates wants to tell his younger self and other gay athletes to keep going. "It's going to be one of the rockiest roads ever. There are going to be days when you won't be confident, but the fact that you keep going shows how much you want it. You're going to want to do this for the rest of my life, so just keep going no matter what people say."
When it's time to hang up his cleats, he wants to look back and know he impacted baseball. His experience in Eugene made him realize that the sport is going in a positive direction, and it's only going to get better. There are always going to be people who don't agree with the change, but Bates realizes that it's going to open so many doors for the future of the game.
"No matter my sexuality, my stats are going to speak for themselves and that's all I ever wanted it to. I want to change the view of people in baseball, I want to be a legend."