Emeralds Announce 4th of July Ticket Package & Select Individual Game Tickets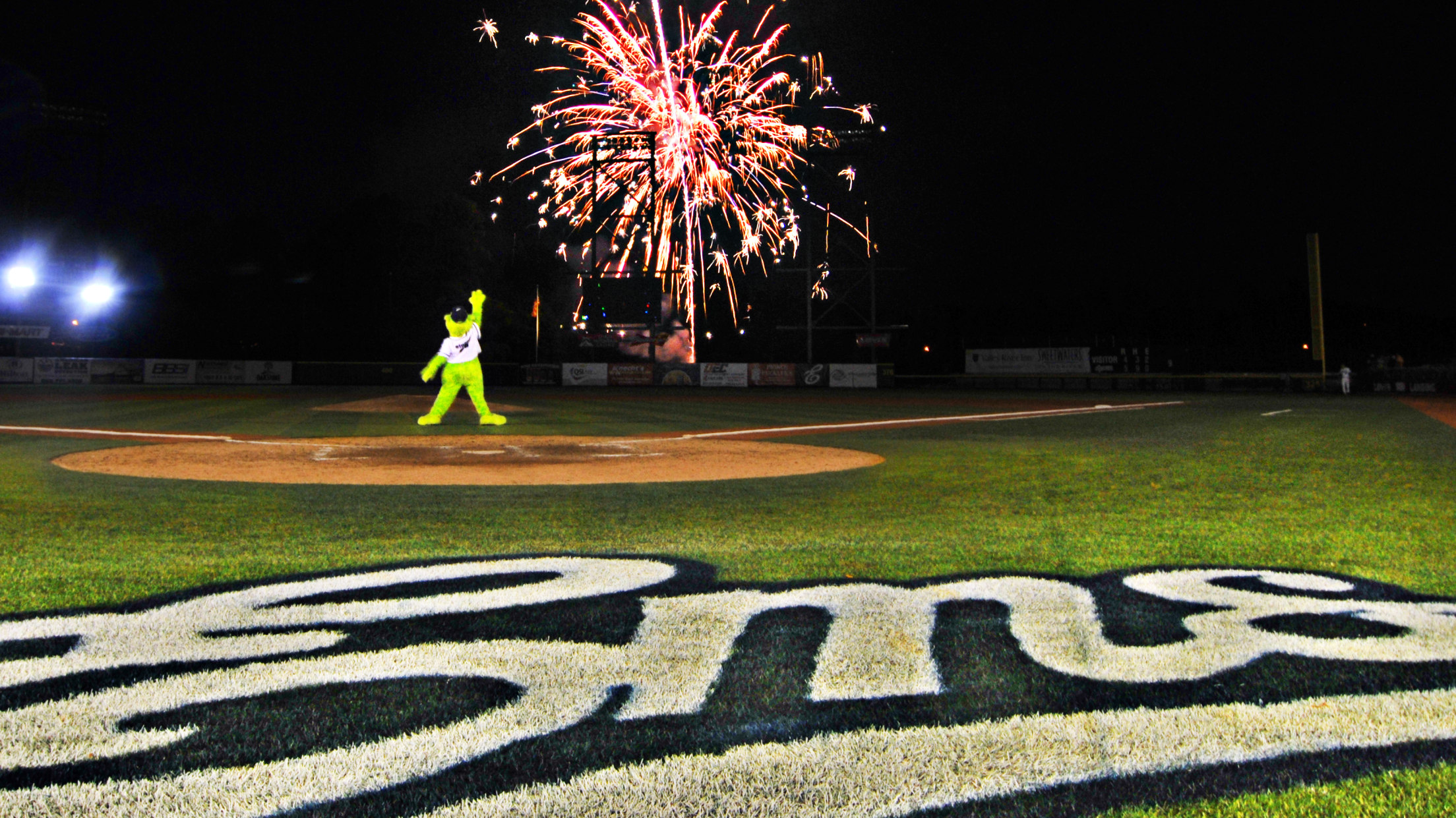 Eugene, OR - The Eugene Emeralds, back-to-back Northwest League Champions, have placed 4th of July tickets on sale to the general public for the first time this year. The Fireworks ticket package includes 4 games for just $55 and secures your seats to the Independence Day fireworks show. The ticket
Eugene, OR - The Eugene Emeralds, back-to-back Northwest League Champions, have placed 4th of July tickets on sale to the general public for the first time this year. The Fireworks ticket package includes 4 games for just $55 and secures your seats to the Independence Day fireworks show. The ticket package goes on sale on March 1st and is only available online at EmeraldsBaseball.com and includes:
Tuesday (April 18th): Join the Ems on Opening Night and experience the start of the 2023 season with a live performance from the UO Garter Band.

Saturday (May 6th): Secret Identity Night: The Emeralds will be debuting a secret alternate identity.

Saturday (May 27th): Nightmare Night. This traditional horror night is back, bigger than ever with a new twist. Do not be afraid, but be prepared.

Tuesday (July 4th): Fourth of July: Come see the best firework show in town and enjoy a performance from the Oregon Bach Festival.
The Emeralds also announced they have single game tickets on sale for 5 of their fan favorite promotional nights. Prices vary depending on the seat:
Saturday (May 20th): Wildlife Safari Night: The wild side of nature comes out to PK Park as our friends from Wildlife Safari allow us to meet some of their furry friends.

Saturday (July 8th): Princess Night: Bring out your favorite prince or princess to the park and they'll have a chance to meet some of their favorite princesses. The first five hundred children under 12 will receive a special wand presented by Pepsi.

Saturday (July 29th): Our famous Marvel Super Hero Night makes its return. Bring out your favorite superhero to the game and enjoy an action packed night at the park.

Saturday (August 12th): Star Wars: From battles on the concourse to selfies with your favorite characters, Star Wars night is certain to be out of this galaxy.

Thursday (August 31st): Old School Hip Hop is our last thirsty Thursday of the season and fans will get to enjoy an old school hip hop music night to go along with discounted beers.
The Eugene Emeralds are the High-A affiliate of Major League Baseball's San Francisco Giants. The Eugene Emeralds are dedicated to providing the best in family entertainment and creating a fun, safe environment for everyone to enjoy watching a baseball game. For more information, please visit our website at www.EmeraldsBaseball.com or call the Emeralds front office at 541-342-5367. • Emeraldsbaseball.com • Facebook.com/EugeneEmeraldsfanpage • Twitter.com/EugeneEmeralds
#RootedHere