Canadians Set Ron Tonkin Field Record with 4 Triples
Hops Look to Get Back on Track in Finale on Sunday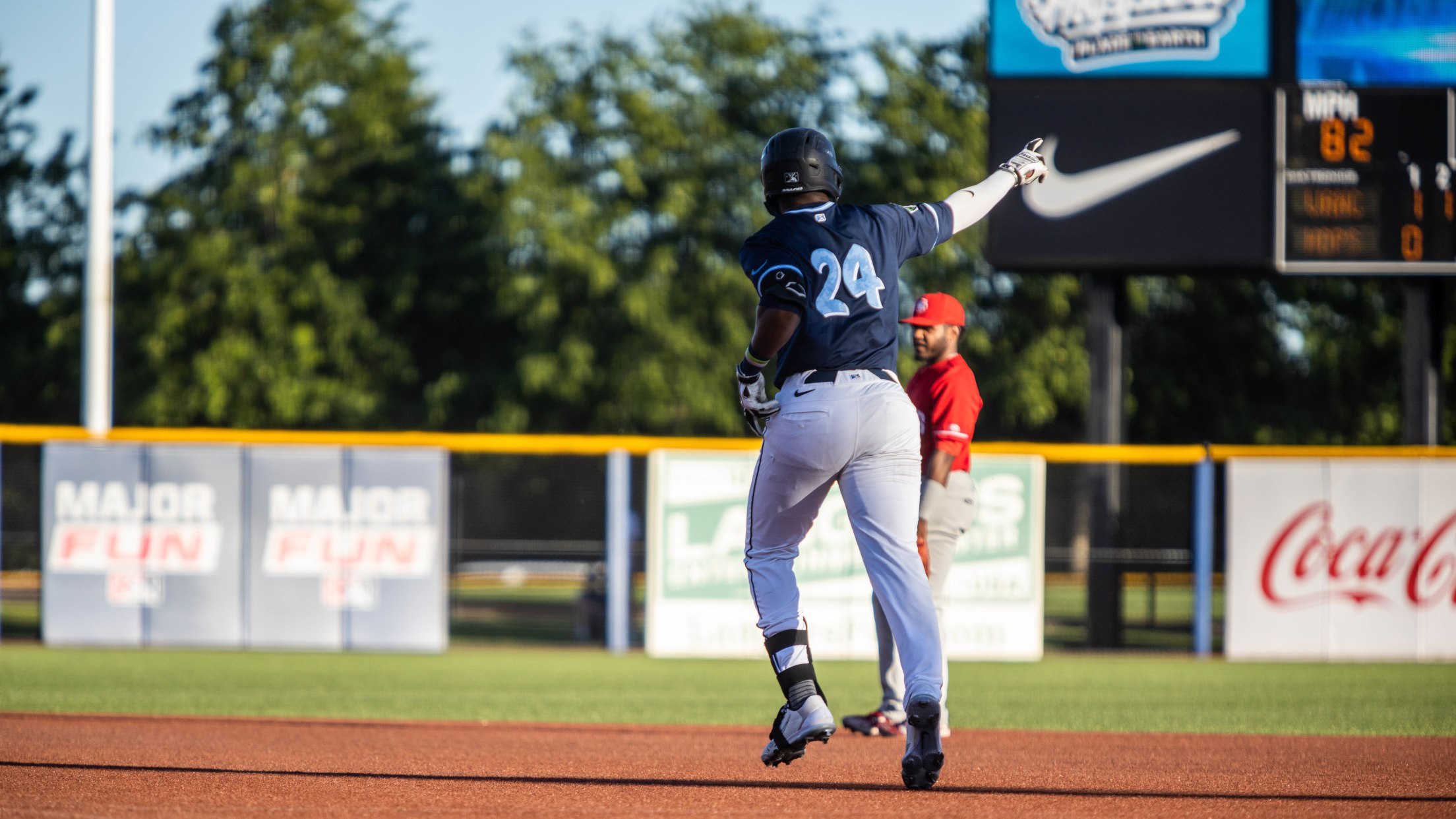 Hillsboro, OR (June 25, 2022) – Vancouver followed up their six extra-base hits from last night with nine tonight, on four triples and five doubles. The nine extra-base hits tied the record for a Hop opponent at Ron Tonkin Field. The four triples set a record for most ever in
Hillsboro, OR (June 25, 2022) – Vancouver followed up their six extra-base hits from last night with nine tonight, on four triples and five doubles. The nine extra-base hits tied the record for a Hop opponent at Ron Tonkin Field. The four triples set a record for most ever in a game at Ron Tonkin Field (by Hops or opponent). Sosa, Berroa, Hiraldo and Ray combined to set the record. Hillsboro has now lost 11-of-12 at home and four straight to Vancouver. The Canadians had four players with two-hit games (Berroa, Jimenez, Hiraldo and Morales), with all four having at least one extra-base hit, en route to an 8-4 win.
Garrett Spain got an RBI single to get the scoring going, after hitting two home runs yesterday.
Vancouver would score again in the second against Luke Albright, a single by Anthony Morales that scored Andres Sosa.
Neyfy Castillo extended his hit-streak to 11 games, on a two-run home run off Jimmy Robbins. Castillo, now has three homers, 5 RBI and is hitting .305.
Leo Jimenez hit his second double of the game in the fifth, this time for an RBI, breaking the 2-2 tie. Vancouver led 4-2 after five.
Luke Albright went 4 innings, allowing seven hits and three earned runs, while striking out six.
Hillsboro would fight back in the fifth, as Fox Semones hit his first affiliated professional double, scoring Channy Ortiz.
In his third appearance with Vancouver since being called up, Jimmy Robbins pitched four solid innings. Robbins allowed two earned runs and struck out three.
Vancouver came through again with a two-out RBI base hit, this time in the seventh inning with Miguel Hiraldo at the dish. Hiraldo hit a line drive back up the box that got past Kyle Backhus and into centerfield. The single by Hiraldo scored two runs and was one of just 3 singles in the game for Vancouver.
Channy Ortiz hit his first professional home run against Ryan Boyer in the seventh, a deep shot to right field that brought the Hops within two.
Harry Ray tripled to lead off the eighth and was followed by back-to-back doubles that put the icing on the cake. Morales and Berroa both picked up RBIs on their double, a part of three extra-base hits in the inning. Vancouver had 12 hits in the game, with nine being for extra bases.
English, Castillo and Ortiz had two-hit games for the Hops, in the 8-4 loss.
Hillsboro (29-37) and the Vancouver Canadians (32-33) will play the series finale on Sunday at 1:05, with the pre-game show at 12:50 on Rip City Radio 620 and MiLB.tv.