Daniels Plates Career-High Six Runs in Tourists 14-7 Victory
Asheville's Offense Pounds Out 20 Hits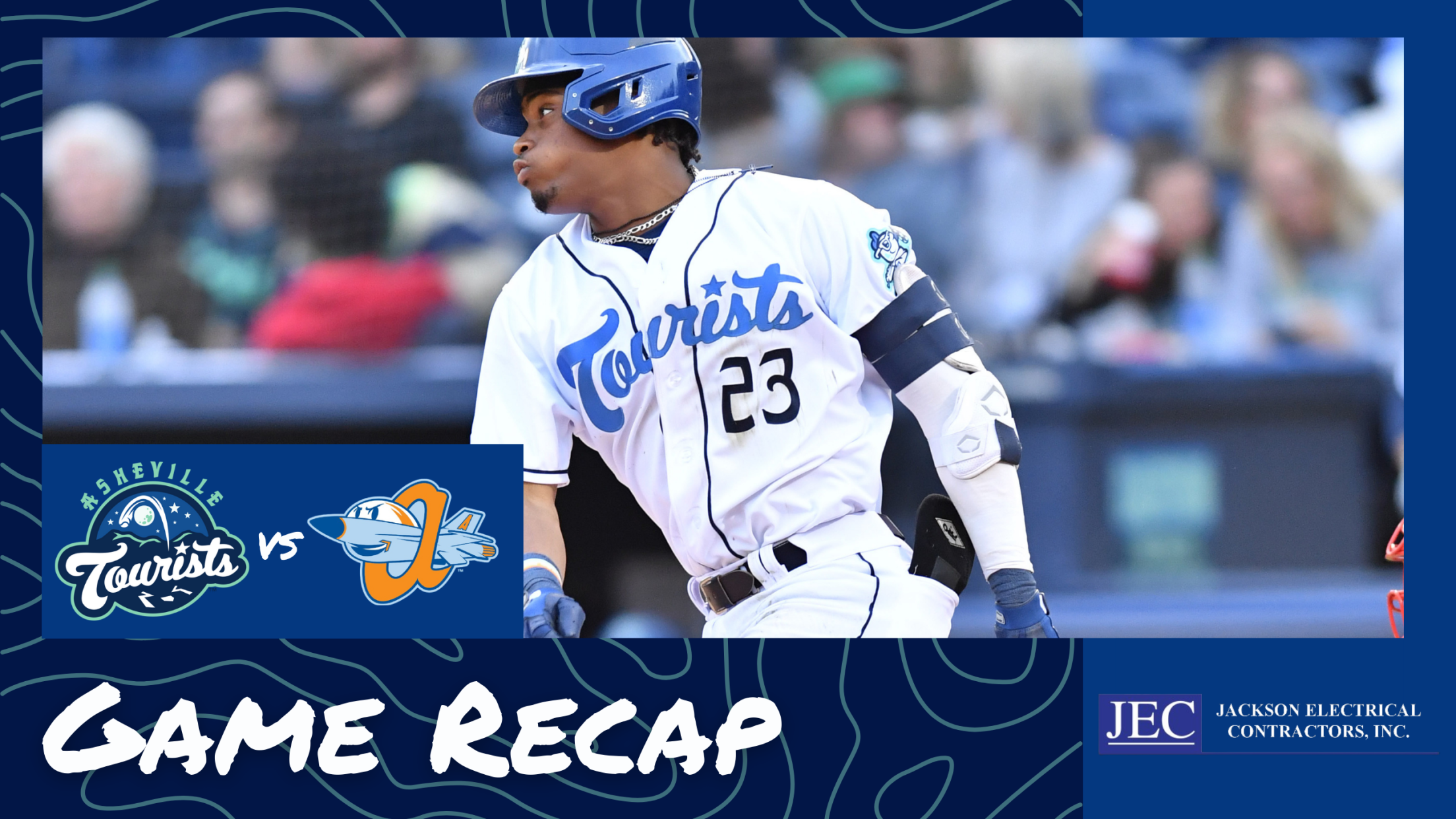 ABERDEEN- The Asheville Tourists took care of business on Friday night with an impressive 14-7 win over the Aberdeen IronBirds. Zach Daniels went 4-for-5 with two Home Runs and a career-high six RBI to pace the offensive attack. It was Daniels' second four-hit game in August. The Tourists finished with
ABERDEEN- The Asheville Tourists took care of business on Friday night with an impressive 14-7 win over the Aberdeen IronBirds. Zach Daniels went 4-for-5 with two Home Runs and a career-high six RBI to pace the offensive attack. It was Daniels' second four-hit game in August. The Tourists finished with 20 hits; one shy of matching their single game season-high.
Asheville began the game with five straight singles. JC Correa, Daniels, and Joey Loperfido all drove in a run while Cristian Gonzalez added an RBI groundout in the first. Aberdeen countered with five runs in the bottom of the first inning to take a 5-4 lead after one.
In the top of the fifth, Daniels lined a two-run Home Run over the left field wall to give Asheville a 6-5 lead. Miguel Palma connected with an RBI triple in the sixth and promptly scored on an RBI single by Luis Guerrero. Correa added another RBI hit in the sixth and Daniels capped the rally with a three-run Home Run to right field.
The Tourists added two more runs in the eighth on RBI singles from Correa and Chad Stevens. All nine players in Asheville's lineup had at least one hit while Daniels, Correa, Gonzalez, Guerrero, Loperfido, Michael Sandle, and Kenedy Corona all had multiple base hits.
Aaron Brown began the game with a rocky first frame but settled in nicely to pitch three scoreless innings before departing. Rhett Kouba followed with four strong innings to earn the win. Kouba struck out eight and allowed only one earned run. Jacob Coats pitched a scoreless ninth to seal the victory.
Asheville and Aberdeen will square off for Game Five of the series on Saturday night. The first pitch is set for 6:05pm ET.
Tourists Game Recaps are presented by Jackson Electrical Contractors, Inc