Hooks & Missions Trade Wins to Start Series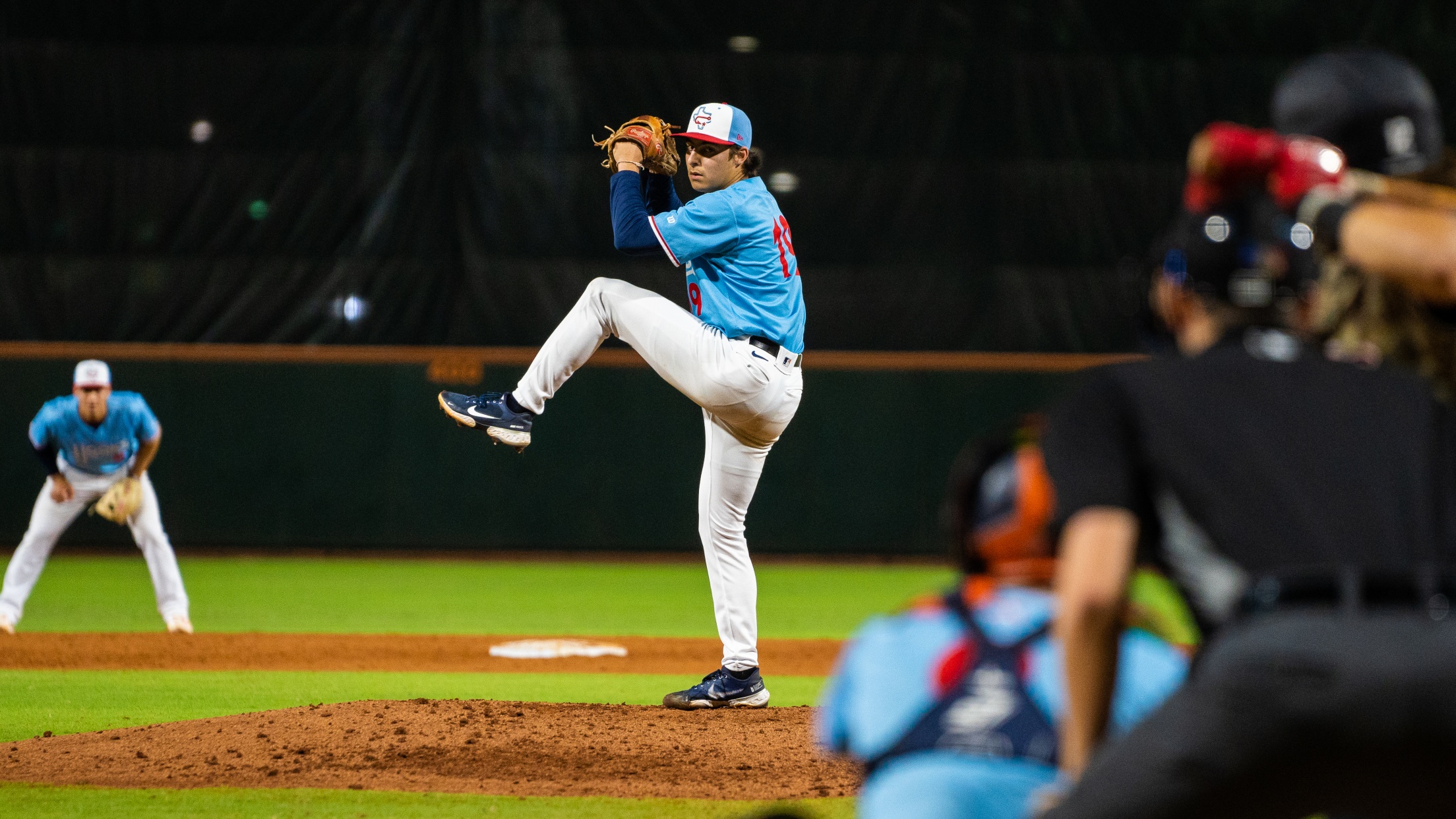 Following his win on Wednesday, Rhett Kouba stands 2-1 with a 1.61 ERA in his last four games. (Ben Zaragosa)
Game 1 Box Game 2 Box SAN ANTONIO - The Hooks settled for a split of their twin bill at Wolff Stadium on Wednesday, winning the opener, 5-2, before falling to the Missions in the nightcap, 5-1. Rhett Kouba led the charge for Corpus Christi in Game 1, working 6.1
SAN ANTONIO - The Hooks settled for a split of their twin bill at Wolff Stadium on Wednesday, winning the opener, 5-2, before falling to the Missions in the nightcap, 5-1.
Rhett Kouba led the charge for Corpus Christi in Game 1, working 6.1 innings - the longest outing by a Hooks pitcher this year. After allowing two first-inning runs, Kouba permitted just four base runners the rest of the way.
The right-hander from El Reno, OK stands 2-1 with a 1.61 ERA in his last four assignments, including three starts. During this stretch, Kouba has racked up 26 strikeouts in 22.1 innings without issuing a walk.
The Hooks broke a 2-2 stalemate with two outs in the fifth thanks to back-to-back RBI singles by Shay Whitcomb and Joey Loperfido.
Colin Barber punctuated a 3-for-3 day with a home run to right field in the sixth.
Tyler Brown dispatched two of three in the seventh for his second save.
Corpus Christi enjoyed a quick start in Game 2 as first-inning doubles by Quincy Hamilton and Whitcomb put the Hooks in front, 1-0.
Jose Espada, making a spot start for the Missions, induced a ground ball following the Whitcomb double, starting a stretch of 20 consecutive outs by Missions pitchers to finish the seven-inning contest. The effort included six consecutive strikeouts from the fifth through the sixth.
After permitting three runs in the second, Colton Gordon blanked SA in the third, fourth and fifth as he dispatched 10 of the last 12 batters faced. Gordon has gone at least 5.0 innings pitch in five of six outings on the year.
Astros top prospect Drew Gilbert made his Double-A debut by playing both ends of the doubleheader. Gilbert's lone hit was a double in the seventh inning of Game 1.