Missed Opportunities Haunt Hops in Loss 
Offensive Woes Continue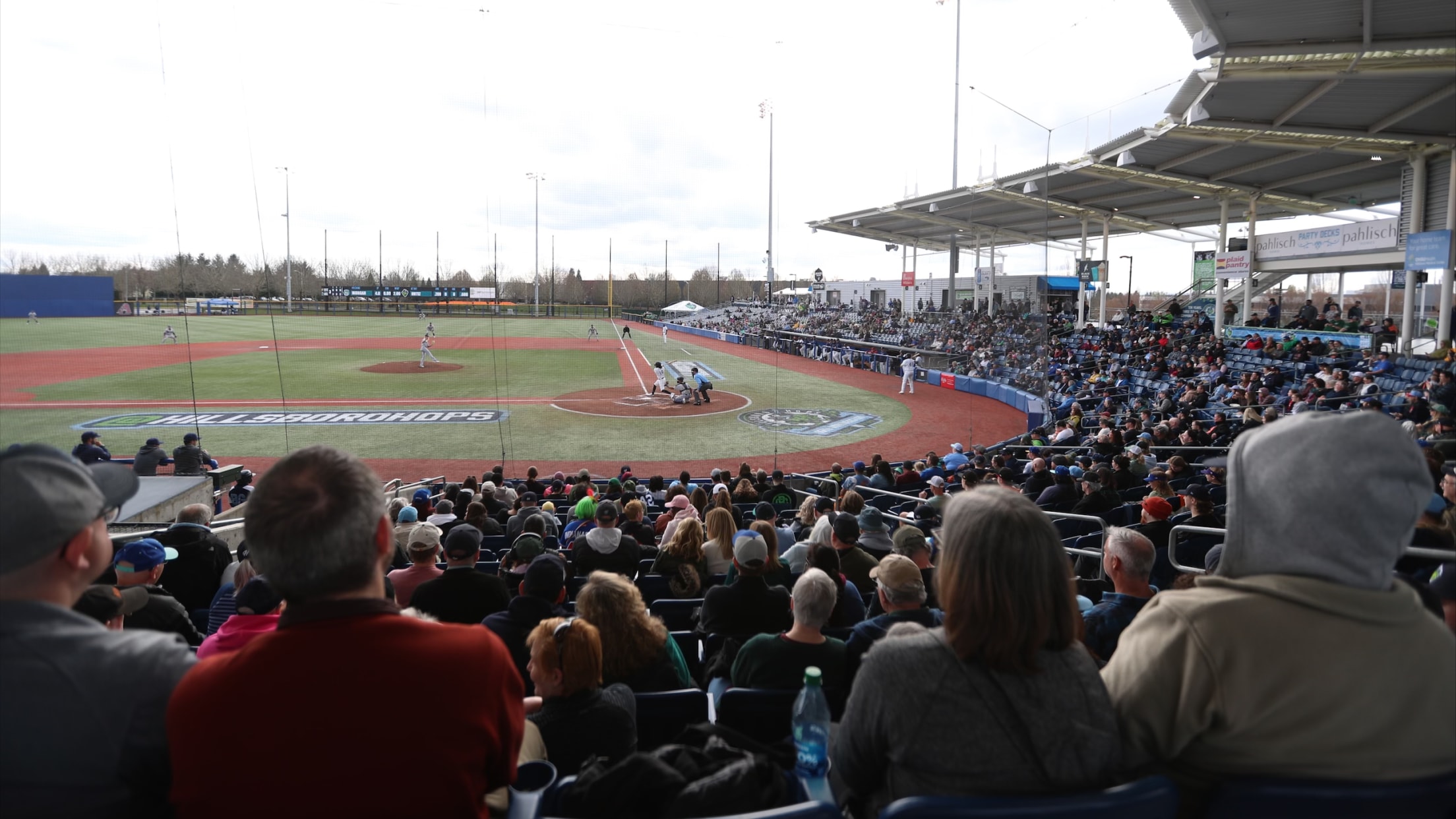 Hillsboro, OR (May 5, 2023) – The day after Hillsboro had a pair of coaches ejected for disputing a hit-by-pitch call, Vancouver manager Brent Lavalle was ejected 4 pitches into Friday's game on a hit-by-pitch that was ruled a foul ball. Trenton Wallace had another five inning start and TJ
Hillsboro, OR (May 5, 2023) – The day after Hillsboro had a pair of coaches ejected for disputing a hit-by-pitch call, Vancouver manager Brent Lavalle was ejected 4 pitches into Friday's game on a hit-by-pitch that was ruled a foul ball. Trenton Wallace had another five inning start and TJ Brock was clutch out of the Vancouver bullpen, as the Canadians held the Hops to one run for the third time in four games. Hillsboro finished 0-for-13 with runners in scoring position and left 11 runners on base in the 2-1 loss.
The Canadians had three singles in the first inning and took another early lead, as Rainer Nunez picked up his fourth RBI of the series.
It started raining heavily in the top of the second inning when Jommer Hernandez came to the dish. In the pouring down rain, Hernandez hit an opposite-field home run, his first of the year to give Vancouver a 2-0 lead.
Spencer Giesting's night was done after four innings, one walk and two earned runs. Connor Grammes followed him out of the bullpen and was phenomenal. Grammes threw 26 pitches, 20 strikes and struck out three without allowing a base runner.
The next two pitchers out of the Hops' bullpen, Meza and Mieses, combined for three innings without allowing a hit or earned run.
Trenton Wallace went five innings for the fourth consecutive start and allowed just three hits while striking out seven. The Vancouver bullpen was in hot water in the seventh and eighth innings, but TJ Brock saved the day. He got out of a bases loaded nobody out jam in the seventh and then loaded the bases again the following inning, but escaped without allowing a run. Brock struck out five in two innings.
The Hops have now scored just one run in four of their last five games.
Hillsboro and Vancouver will play game five of the series tomorrow at Ron Tonkin Field with the pregame show at 3:50 and first pitch at 4:05 on Rip City Radio 620 and Bally Live.