Missions Keep Hooks in Check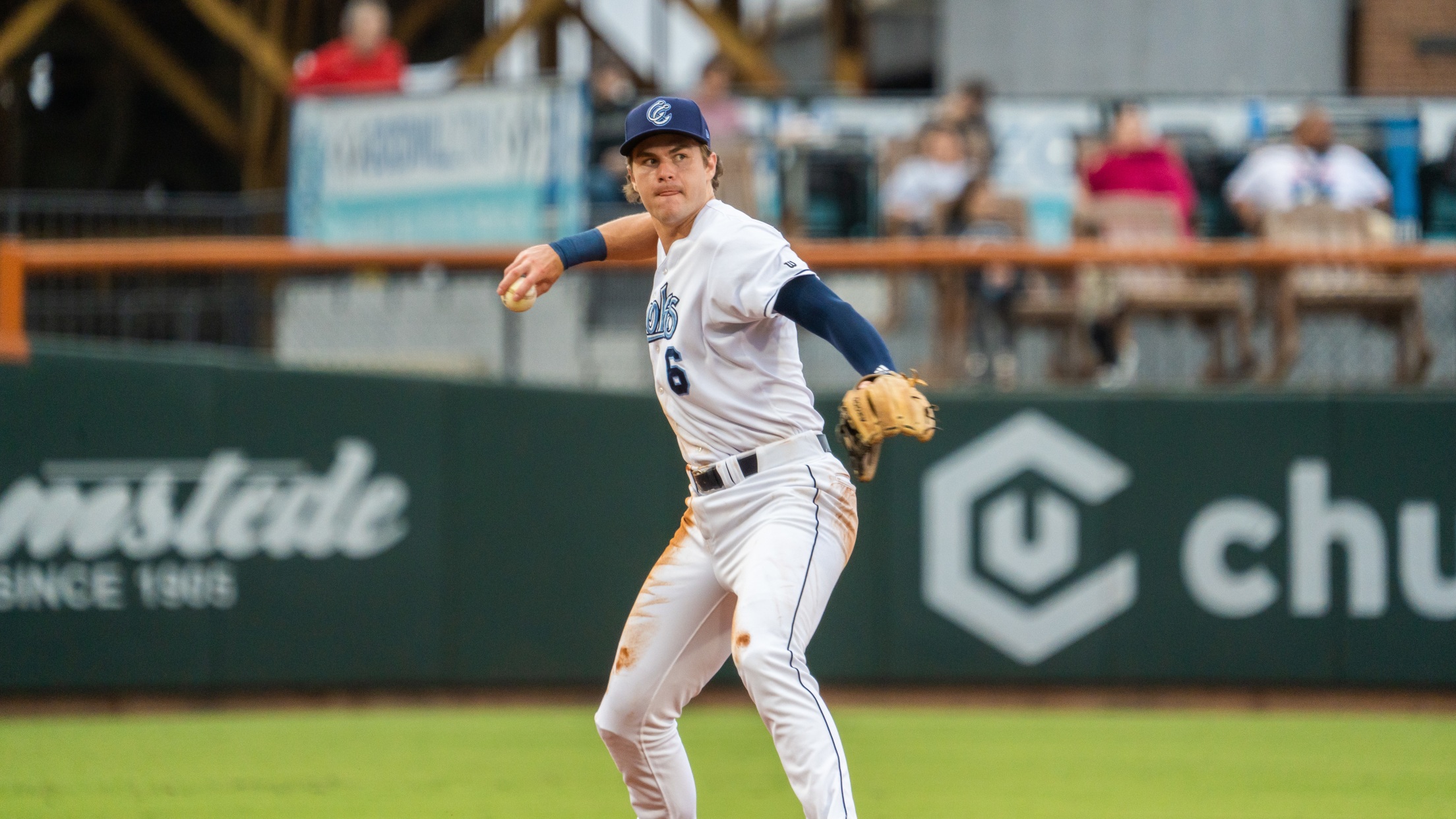 Chad Stevens went 2-for-3 with an RBI double Friday night. (Marcus Sarate)
Box Score SAN ANTONIO - The Missions continued their run of great pitching Friday night, working a 5-2 win over the Hooks before a crowd of 5,025 at Nelson Wolff Stadium. San Antonio has logged a 1.97 ERA on the week for a 3-1 surplus in the seven-game series. CC
SAN ANTONIO - The Missions continued their run of great pitching Friday night, working a 5-2 win over the Hooks before a crowd of 5,025 at Nelson Wolff Stadium.
San Antonio has logged a 1.97 ERA on the week for a 3-1 surplus in the seven-game series.
CC jumped out to a 2-0 lead after the second. Quincy Hamilton singled the first pitch of the game into center field, and scored two batters later on a double off the bat of Shay Whitcomb.
C.J. Stubbs coaxed a lead-off walk in the second. J.C. Correa moved Stubbs to third on a base hit into right before Chad Stevens smacked an RBI double down the left-field line. Nolan Watson, in a turning point in his start for the Missions, retired the next three hitters to keep the damage at a single run.
SA then struck for three in the second as part of a 33-pitch frame for Aaron Brown. Ripken Reyes made the rally with a two-out, two-run double.
Brown bounced back by retiring seven of the final eight men he faced. The exception was a Pedro Castellanos home run to begin the third.
Watson, who pitched six innings for the victory, and the SA bullpen held the Hooks to three singles from the third through the ninth.
Blair Henley pitched well in relief for Corpus Christi, spreading one run, three hits and one walk over four innings.