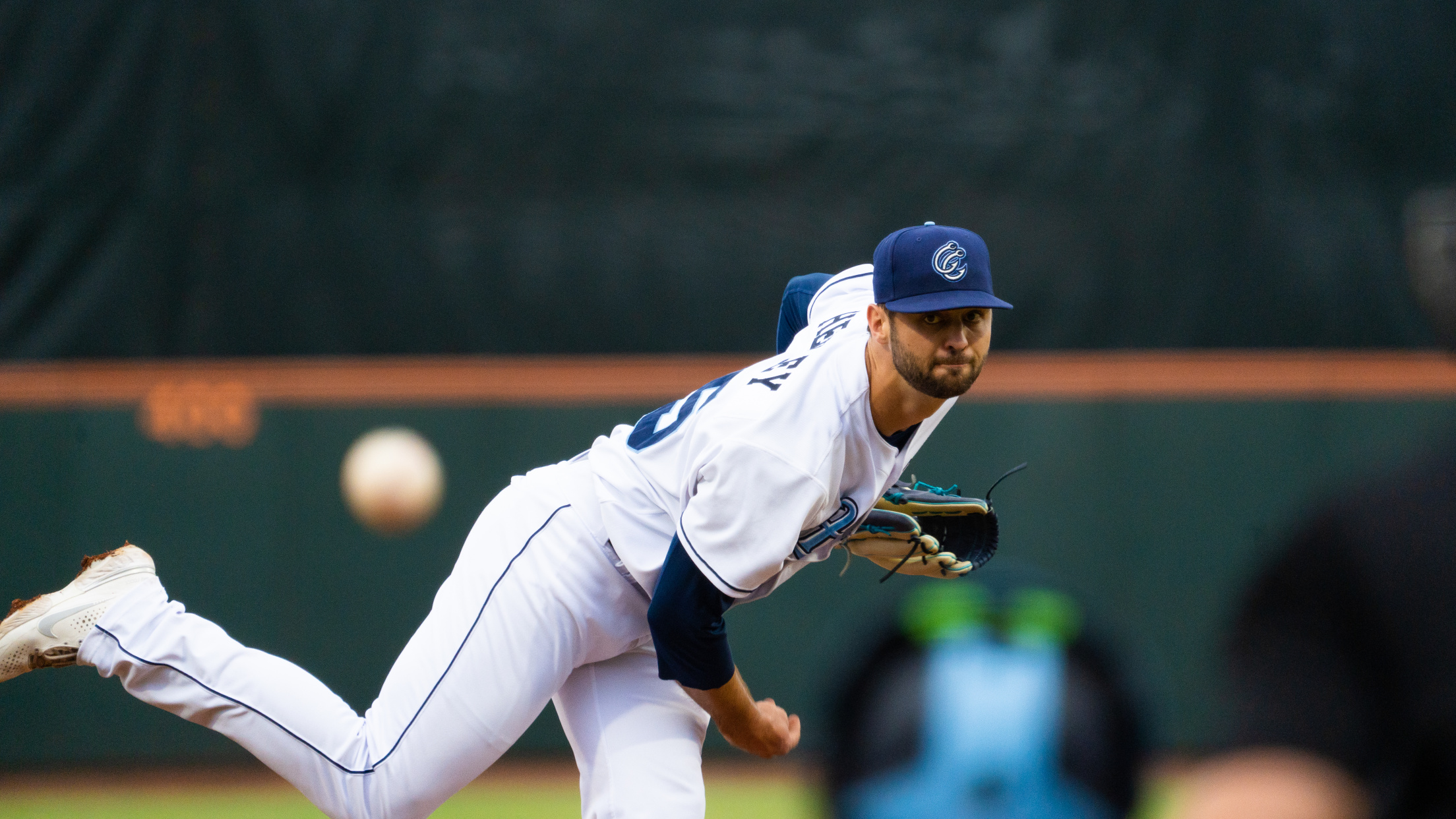 Blair Henley struck out six over five shutout frames Tuesday night. (Marcus Sarate)
Box Score CORPUS CHRISTI – The Missions rallied for three runs over the ninth and 10th to generate a 3-1 victory over the Hooks in Tuesday's series opener at Whataburger Field. Corpus Christi was held to three hits but carried a 1-0 lead into the ninth thanks to a seventh-inning
CORPUS CHRISTI – The Missions rallied for three runs over the ninth and 10th to generate a 3-1 victory over the Hooks in Tuesday's series opener at Whataburger Field.
Corpus Christi was held to three hits but carried a 1-0 lead into the ninth thanks to a seventh-inning home run by Kenedy Corona, who was making his Double-A debut.
Hooks lefty Julio Robaina dispatched the lead man in the ninth but the next three reached base via a pair of singles and a walk. The tying marker came home on a wild pitch.
Connor Hollis and Tirso Ornelas both finished with three hits for San Antonio, with the No. 1 and No. 3 hitters recording RBIs in the decisive 10th.
Blair Henley made the start for CC, striking out six against four hits and one walk over five shutout innings.
Robaina scattered six hits and two walks through his five frames in the tough-luck loss.
Nick Hernandez, the 2021 Hooks Pitcher of the Year, was the pitcher of record for San Antonio, blanking his former club in the ninth and 10th.
Missions starter Nolan Watson, who spun 5.0 scoreless innings, finished his night by retiring 14 of the final 15 men he faced.