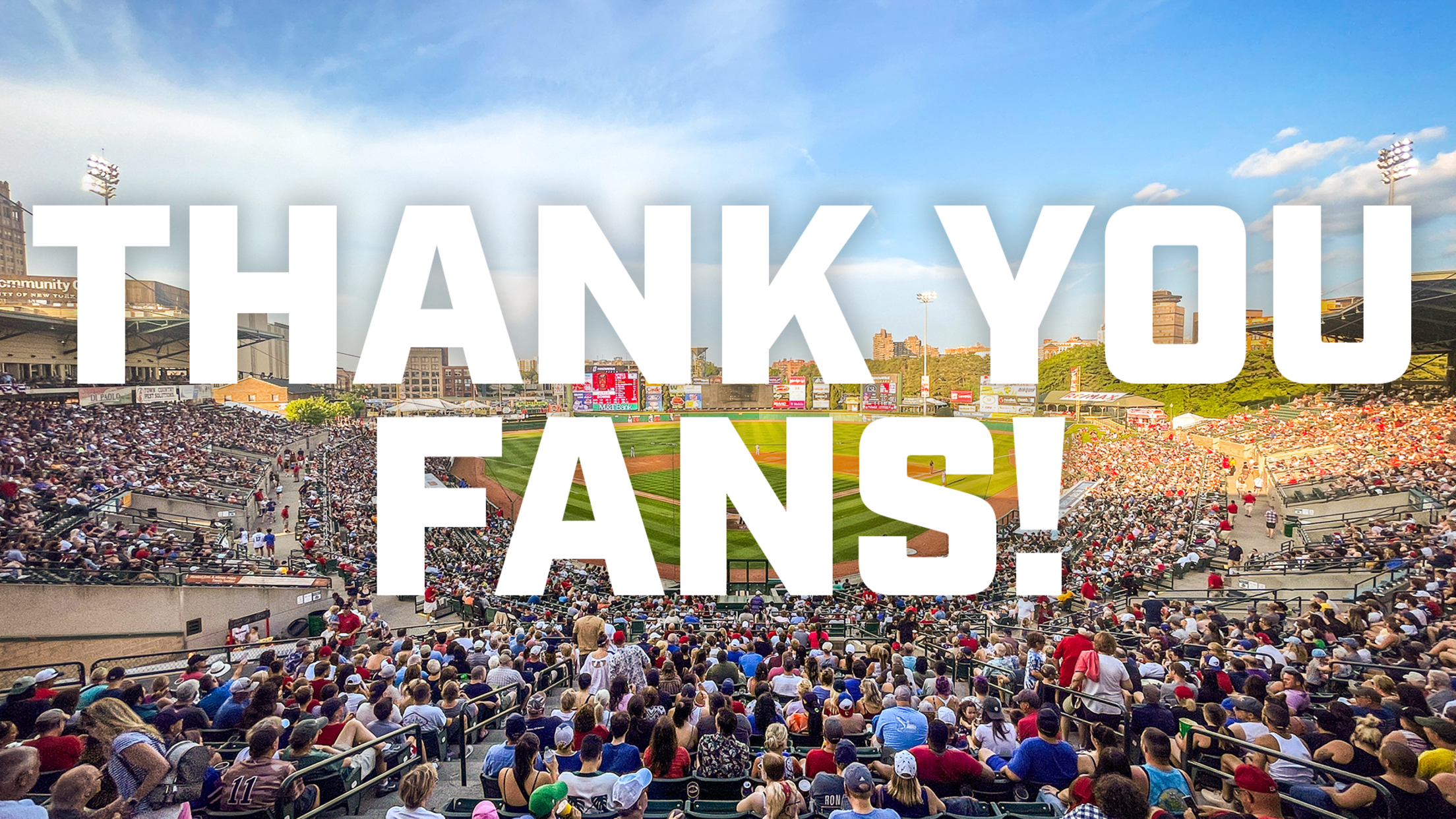 Dear Fans, On behalf of our front office, Board of Directors, manager Matthew LeCroy, his coaching staff and all our players, we want to say thank you for your incredible support of Red Wings Baseball again this season. The team played a very entertaining brand of baseball and provided a
Wings Late Comeback Falls Just Short
Offense pushes across seven runs in ninth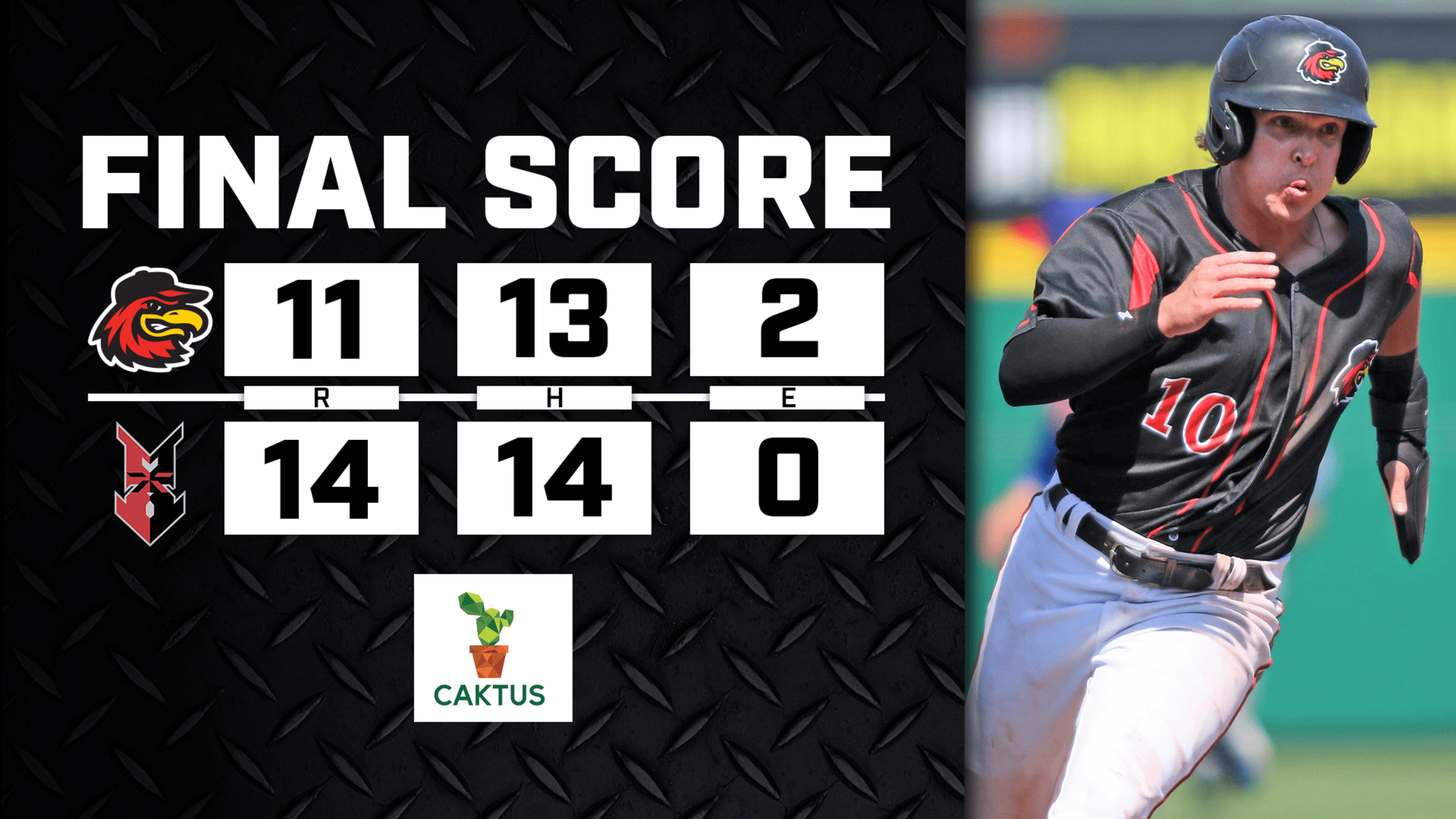 The Rochester Red Wings fell to Indianapolis Wednesday afternoon despite a seven-run ninth inning, 14-11. RF Jack Dunn logged three hits and came up a homer shy of the cycle, while 3B Jeter Downs picked up three hits of his own to go along with a pair of RBI. RHP
Hill Homers, Wings Fall in Indy 19-1
Derek Hill goes deep for 11th time this season in series opener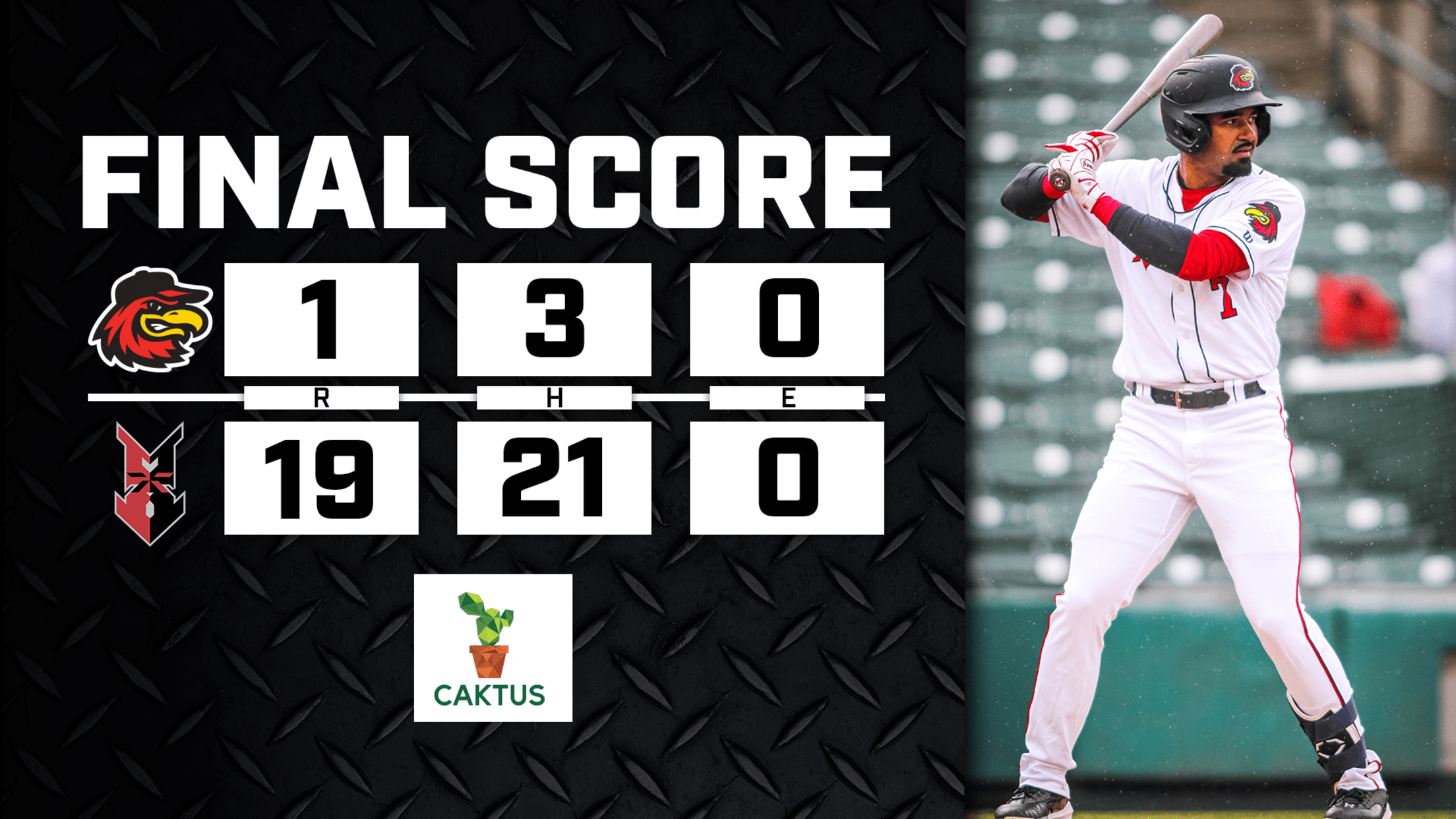 The Rochester Red Wings dropped their series-opening game in Indianapolis Tuesday night by a score of 19-1 after CF Derek Hill went deep for his 11th homer of the season, and picked up two of the Wings' three hits. The Red Wings jumped out to an early lead in the
Wings, Golisano Children's Hospital Partner for All-Stars Initiative
Partnership provides a unique gameday experience for patients and their families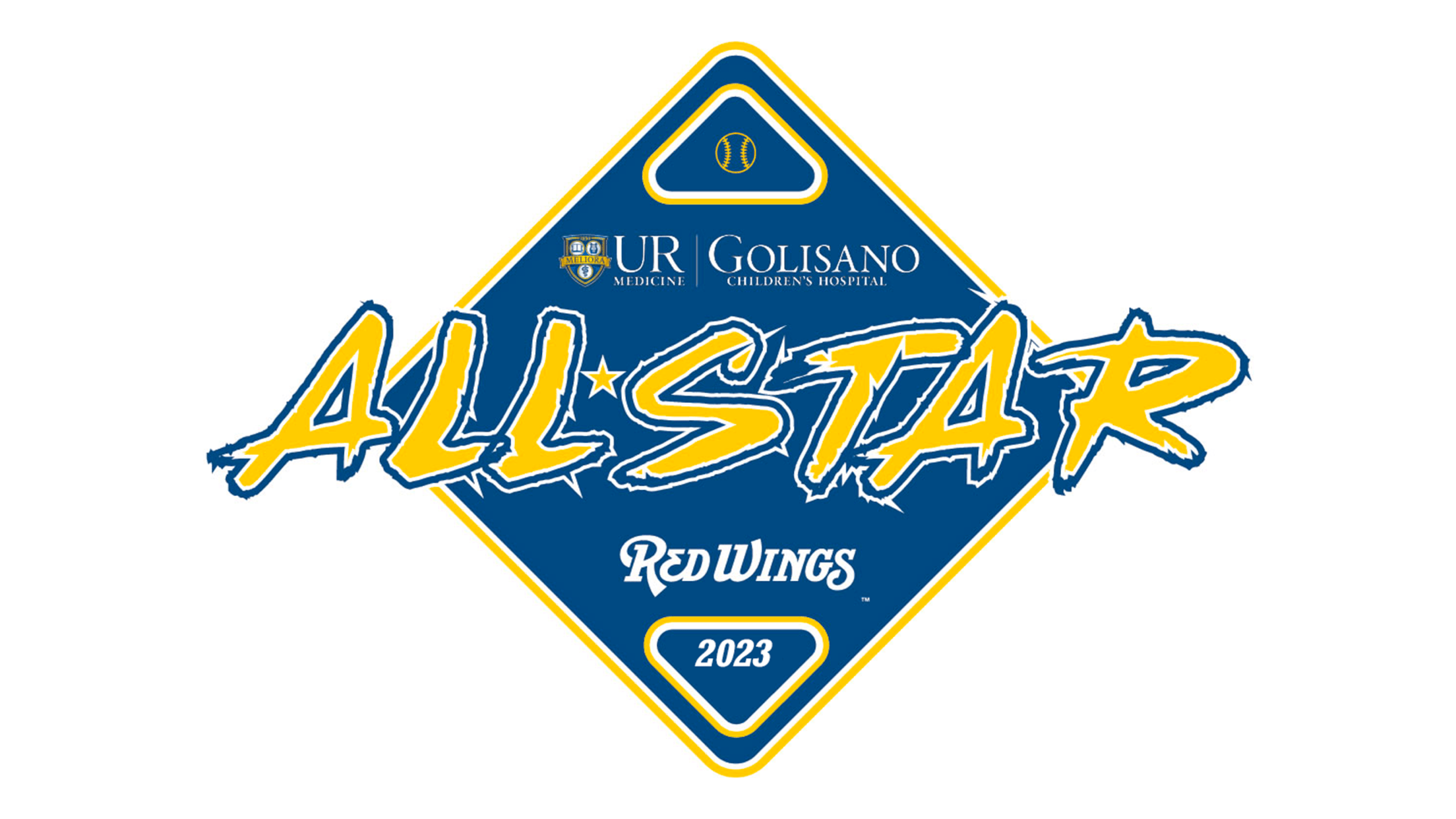 The Rochester Red Wings and UR Medicine's Golisano Children's Hospital have announced a partnership that will provide a unique gameday experience for patients and their families over the course of the 2023 baseball season.
HOMESTAND HIGHLIGHTS: September 12 - 17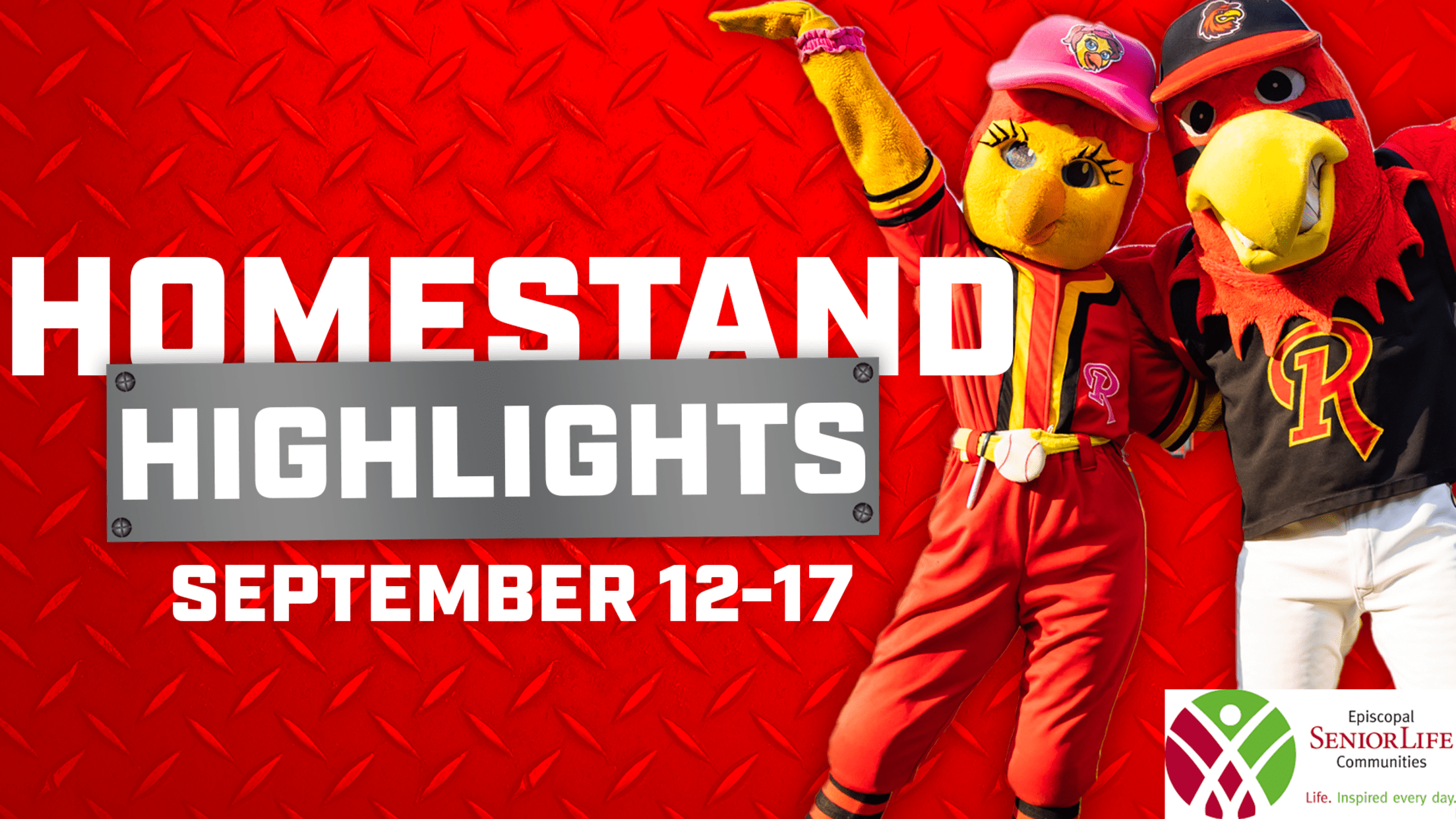 The Red Wings take on the Lehigh-Valley IronPigs (Philadelphia Phillies) in the last homestand of the 2023 season. Tickets for all Red Wings home games are available around-the-clock at RedWingsBaseball.com, over the phone at (585) 423-9464, or in person at the Red Wings Ticket Office from 10 am - 4
Baker Sends Fans Home Happy In Final Home Game
Pitching stifles IronPigs in Extras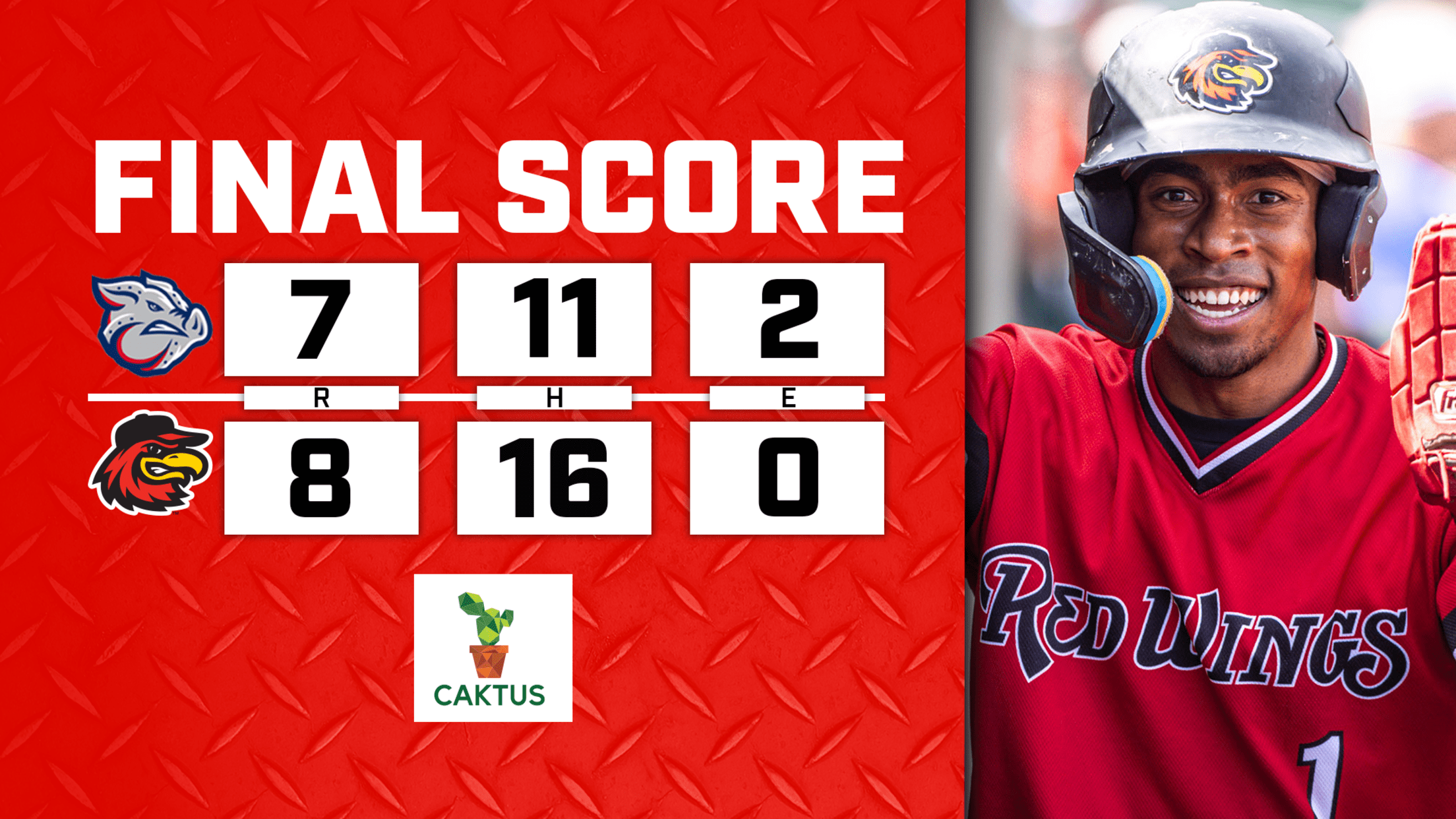 The Rochester Red Wings wrapped up their 2023 home schedule with a walk-off win in 13-innings, 8-7, after LF Darren Baker drove in the winning run on a sacrifice fly. This marked the Wings' longest game since they played 14-innings on 4/2/2018 at Gwinnett, and longest at home since they
Wings Storm Back In Ninth, But Fall In Extras
Hernandez logs second consecutive quality start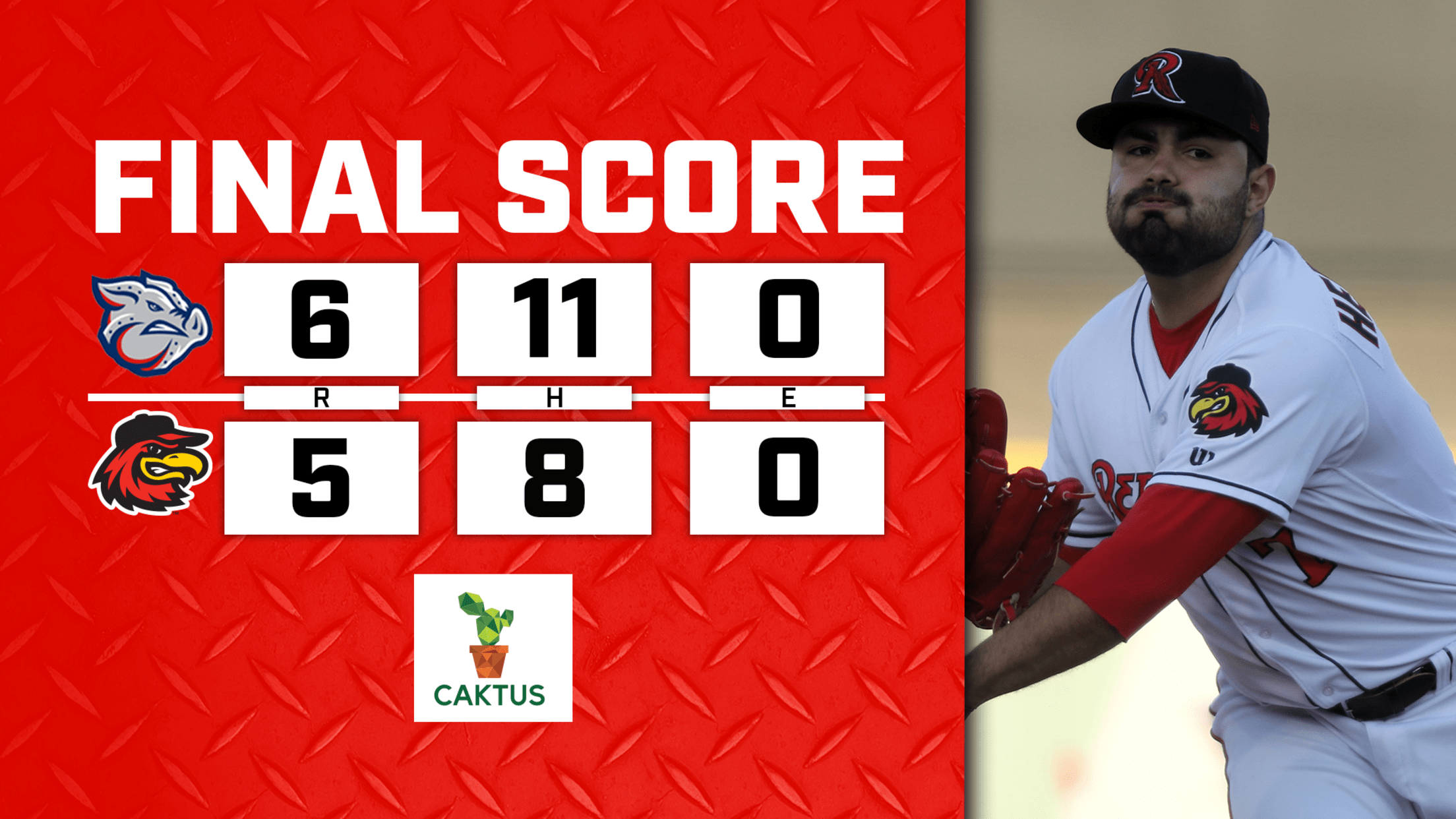 The Rochester Red Wings dropped their fourth consecutive game against Lehigh Valley Saturday night, falling 5-2 in 10 innings. The loss marks the Wings 14th series loss of the season, and fifth at Innovative Field. LHP Alemao Hernandez tossed his second consecutive quality start on the mound, while 2B Darren
Fred Costello, Blaise DiNardo to be Inducted into the Red Wings Hall of Fame 
Rochester Icons to be Celebrated in Pre-Game Ceremony on September 16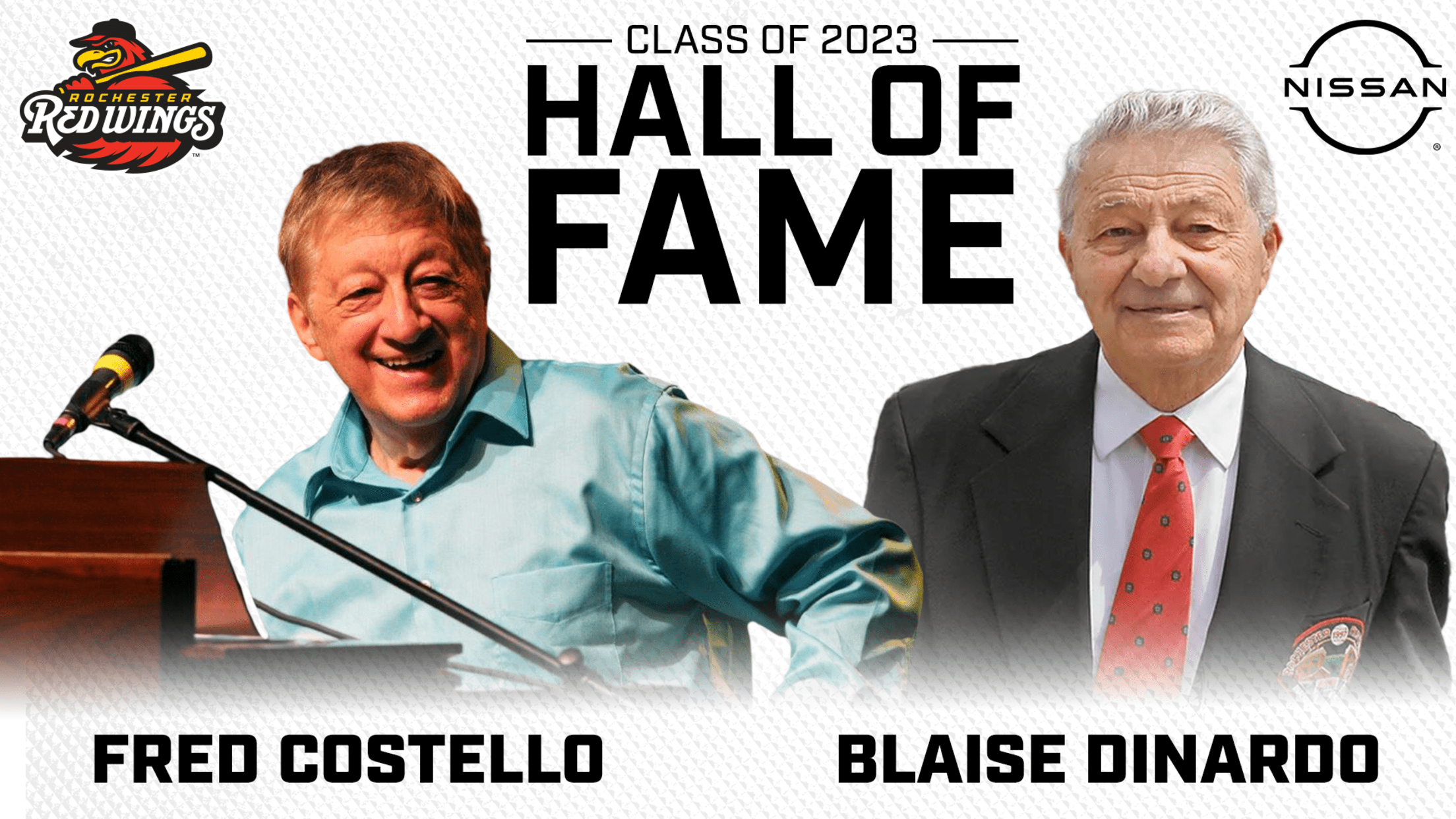 The Rochester Red Wings proudly announce the induction of Fred Costello and Blaise DiNardo into the Red Wings Hall of Fame, as their 105th and 106th members. The prestigious event is set for Saturday, September 16th at Innovative Field prior to the Red Wings 6:45 game vs. Lehigh Valley. FRED
IronPigs Bats Stay Hot to Beat Wings
Dunn delivers three hits in loss
The Rochester Red Wings dropped their third consecutive game to Lehigh Valley Friday night by a score of 8-4. LF Jack Dunn picked up his second three-hit game as a Red Wing, while 2B Darren Baker picked up two hits of his own for his team-leading 32nd multi-hit game of
Plates Fall Despite Three Hits From Rutherford
Rutherford comes up a triple shy of the cycle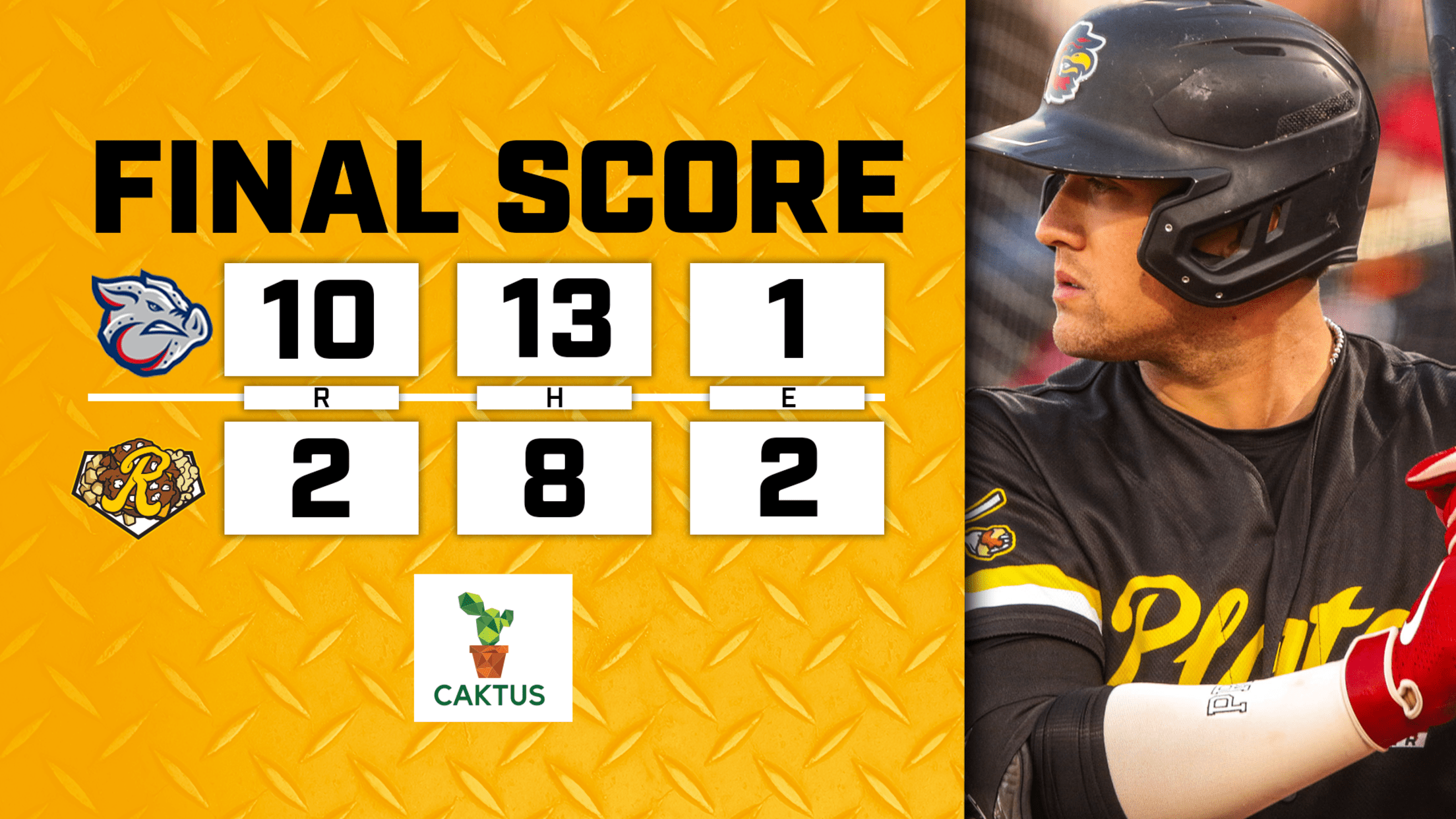 The Rochester Plates fell to Lehigh Valley for the second consecutive night, 10-2, giving the IronPigs a 2-1 series lead. DH Blake Rutherford accounted for half of Rochester's runs tonight, going 3-for-5 with a homer and a double, finishing a triple shy of the cycle. The Lehigh Valley IronPigs got
Noll Goes Deep, Wings Fall In High-Scoring Affair 
Rochester offense logs 10 hits in loss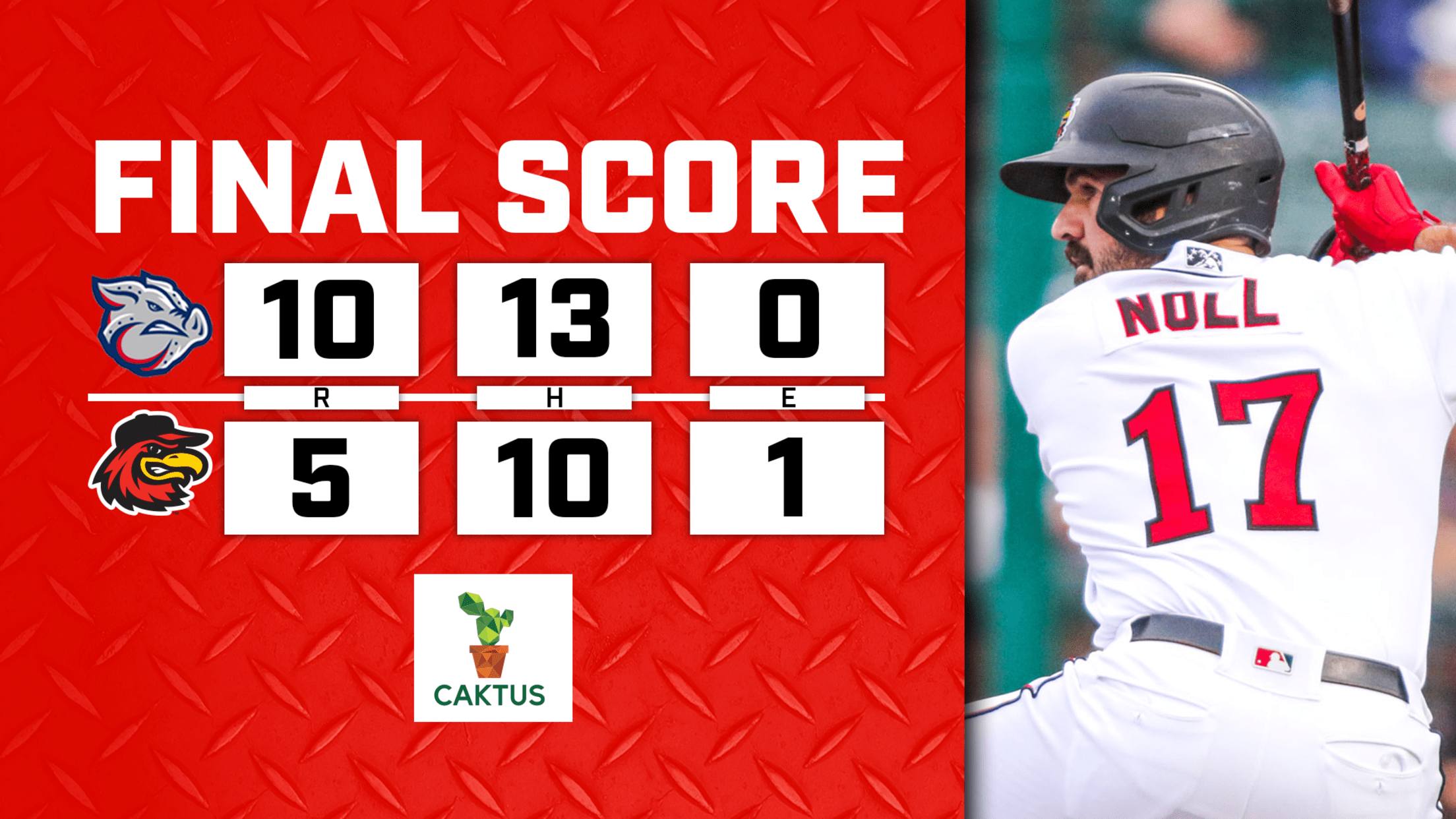 The Rochester Red Wings dropped the second of their six-game set against Lehigh Valley Wednesday night, 10-5, tying the series at a game apiece. 1B Frankie Tostado, LF Jack Dunn, and RF Blake Rutherford logged a pair of hits apiece, while C Brady Lindsly drove in a run for the
Wings Take No-Hit Bid Into Eighth, Win Series Opener
Six-run second inning powers Rochester over Lehigh Valley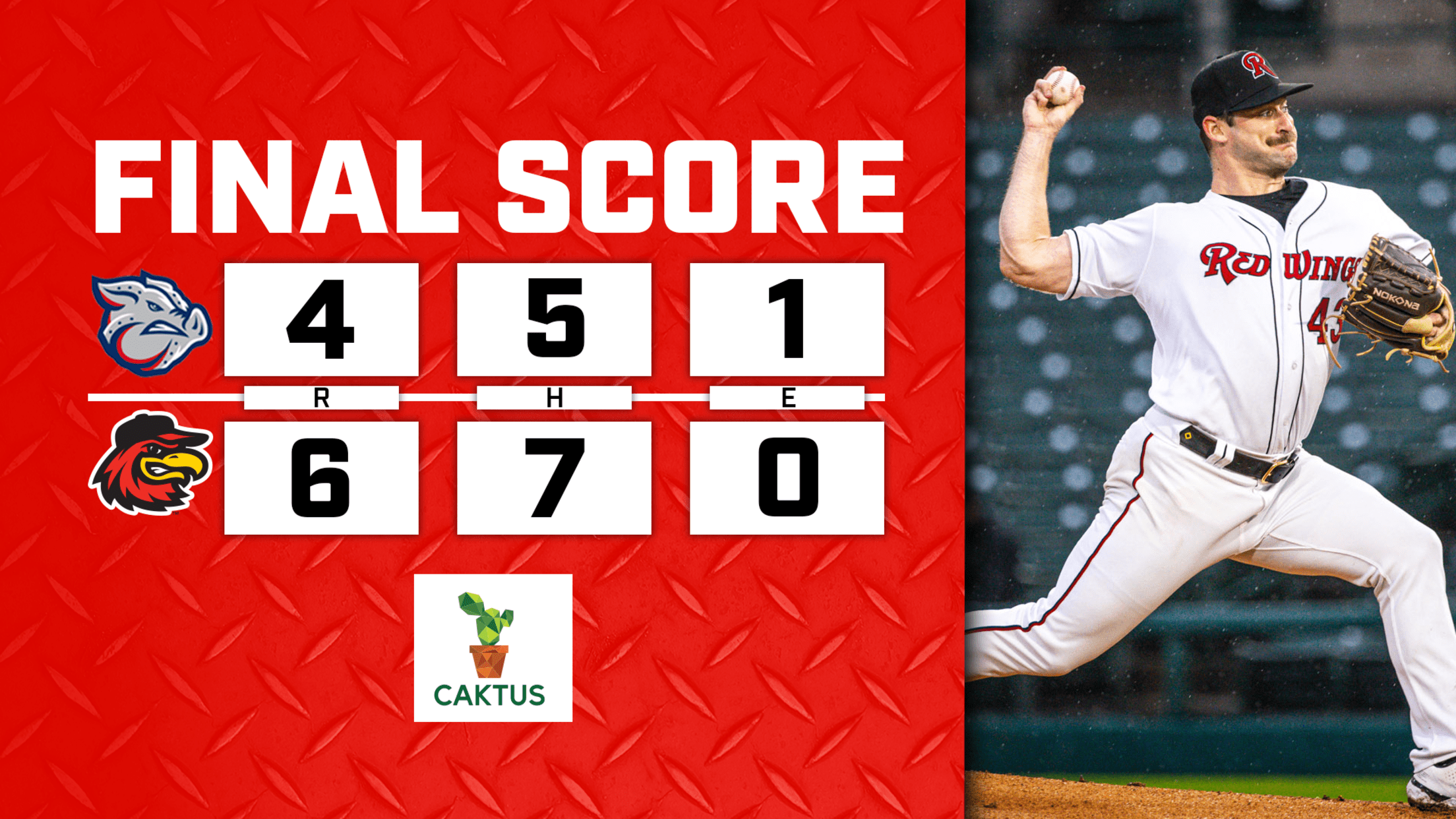 The Rochester Red Wings used a six-run second inning to beat Lehigh Valley in their series opener Tuesday night, 6-4. Four Wings pitchers combined to take a no-hitter through 7.1 innings, including 5.0 hitless innings from RHP Cory Abbott. C Brady Lindsly notched a hit and a run for the
Baker's Big Day Leads Red Wings Past Mets
Pitching staff allows just three hits, Hernandez picks up third-straight win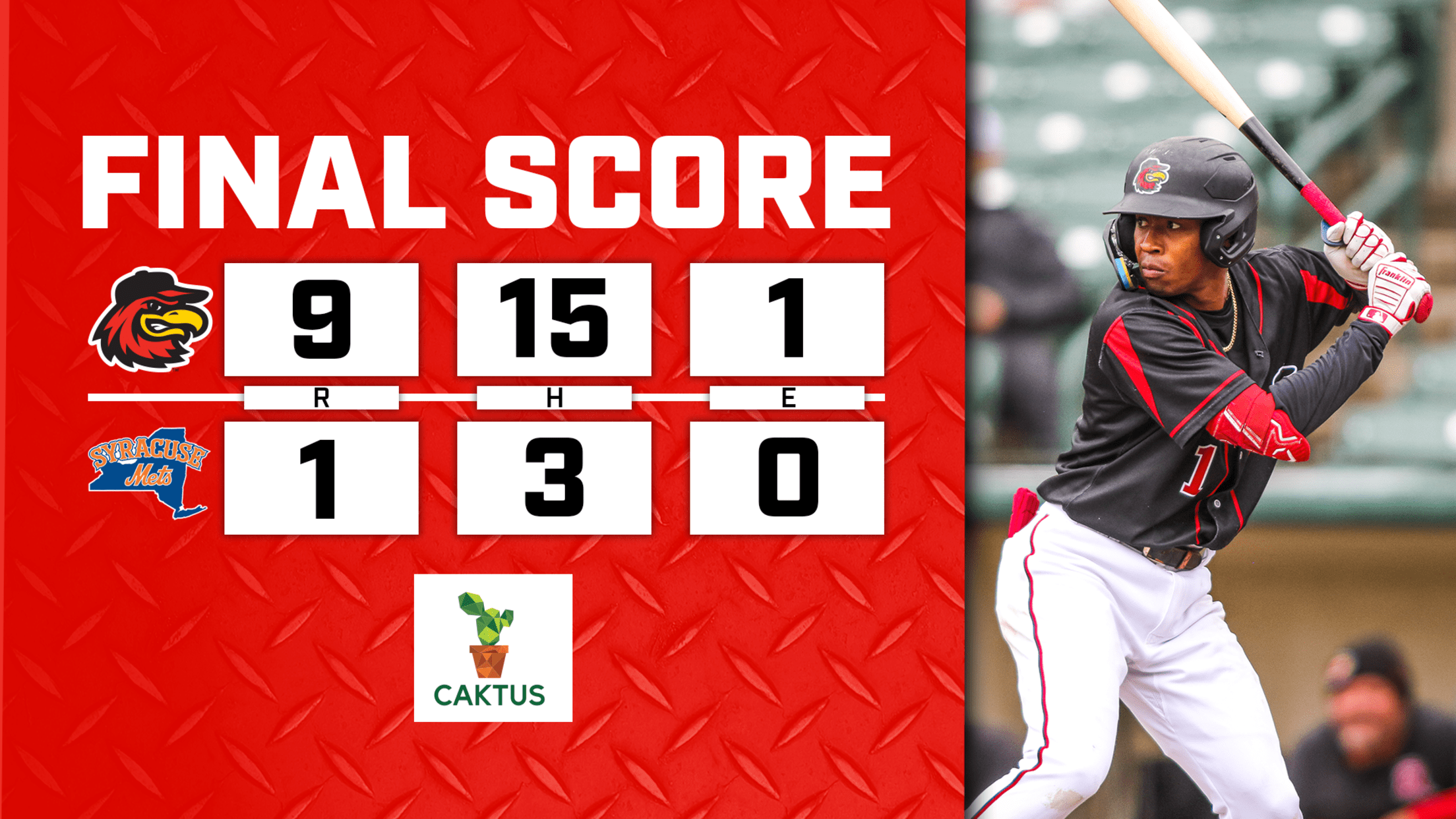 The Rochester Red Wings picked up the win in their series finale in Syracuse Sunday afternoon, 9-1. 2B Darren Baker picked up four hits for the second time this season, and finished the series with a multi-hit performance in all five games. LHP Alemao Hernandez picked up his third consecutive
Rochester Falls In Rain-Shortened Contest, 2-1
Baker logs fourth consecutive multi-hit game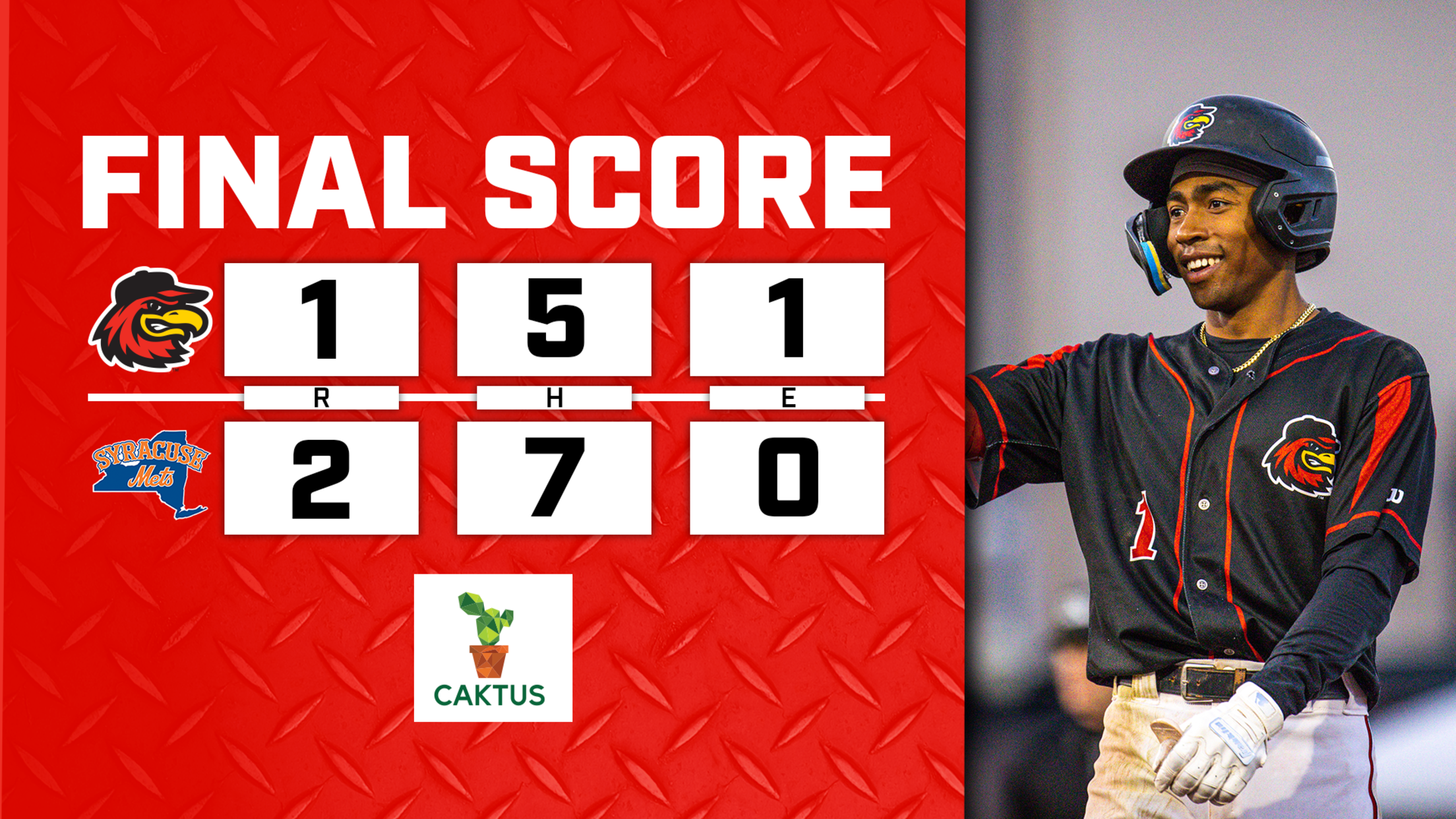 The Rochester Red Wings fell to Syracuse Saturday night, 2-1, after the game was called in the bottom of the seventh inning due to rain. With the loss, Rochester now falls to 9-13-2 through their first 24 series. LF Darren Baker accounted for two of the teams' five hits in
Red Wings Release 2024 Schedule
Rochester to open season on road March 29, at home April 2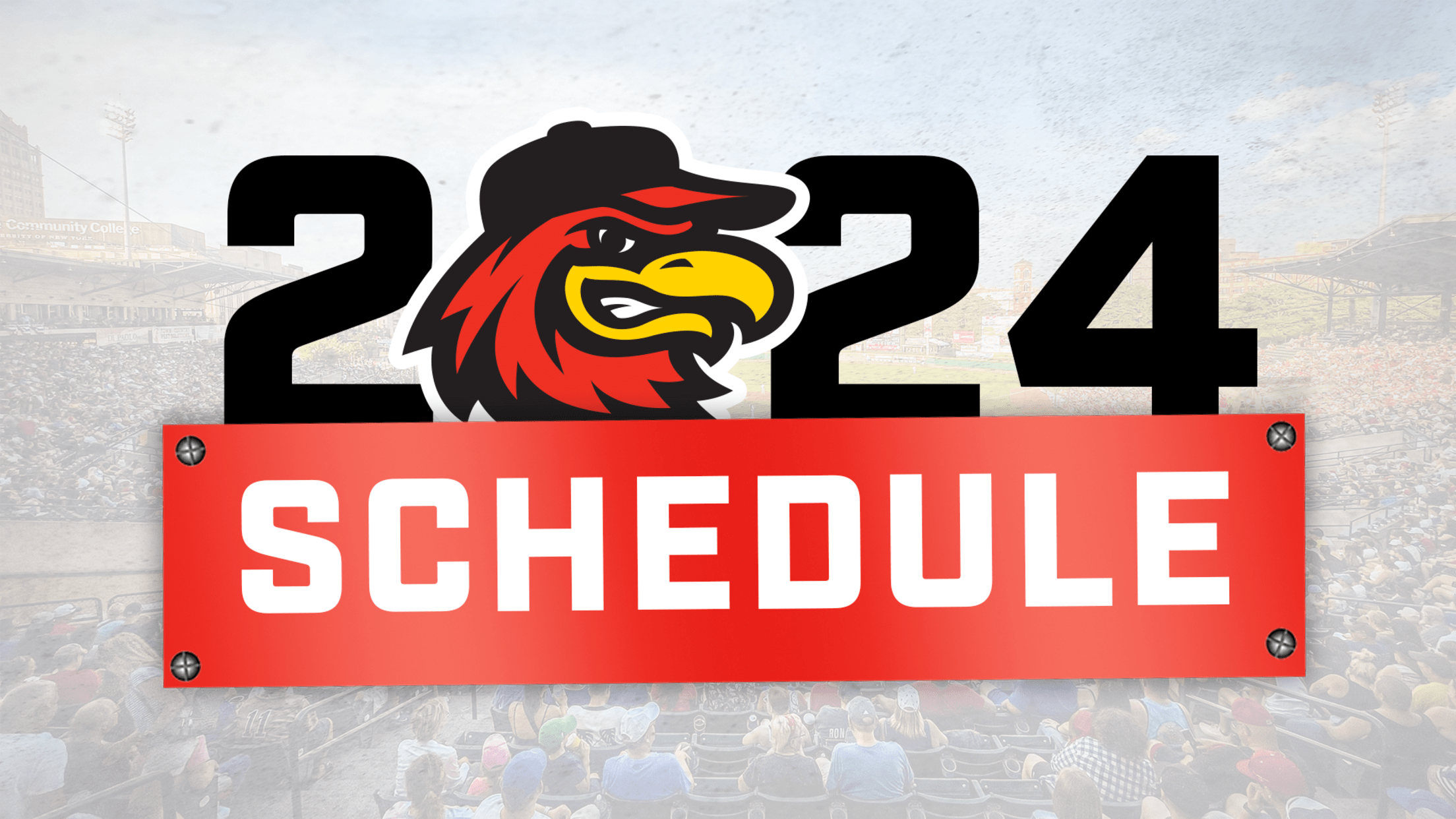 The Rochester Red Wings have announced their 2024 Regular Season schedule, featuring 150 games set to begin March 29 in Syracuse. The Red Wings will celebrate their home opener on April 2 at Innovative Field. This will mark the Red Wings' 134th season as a member of the International League.
Wings Snap Two-Game Skid with 11-6 Win
Baker Logs 29th Multi-Hit Game in Victory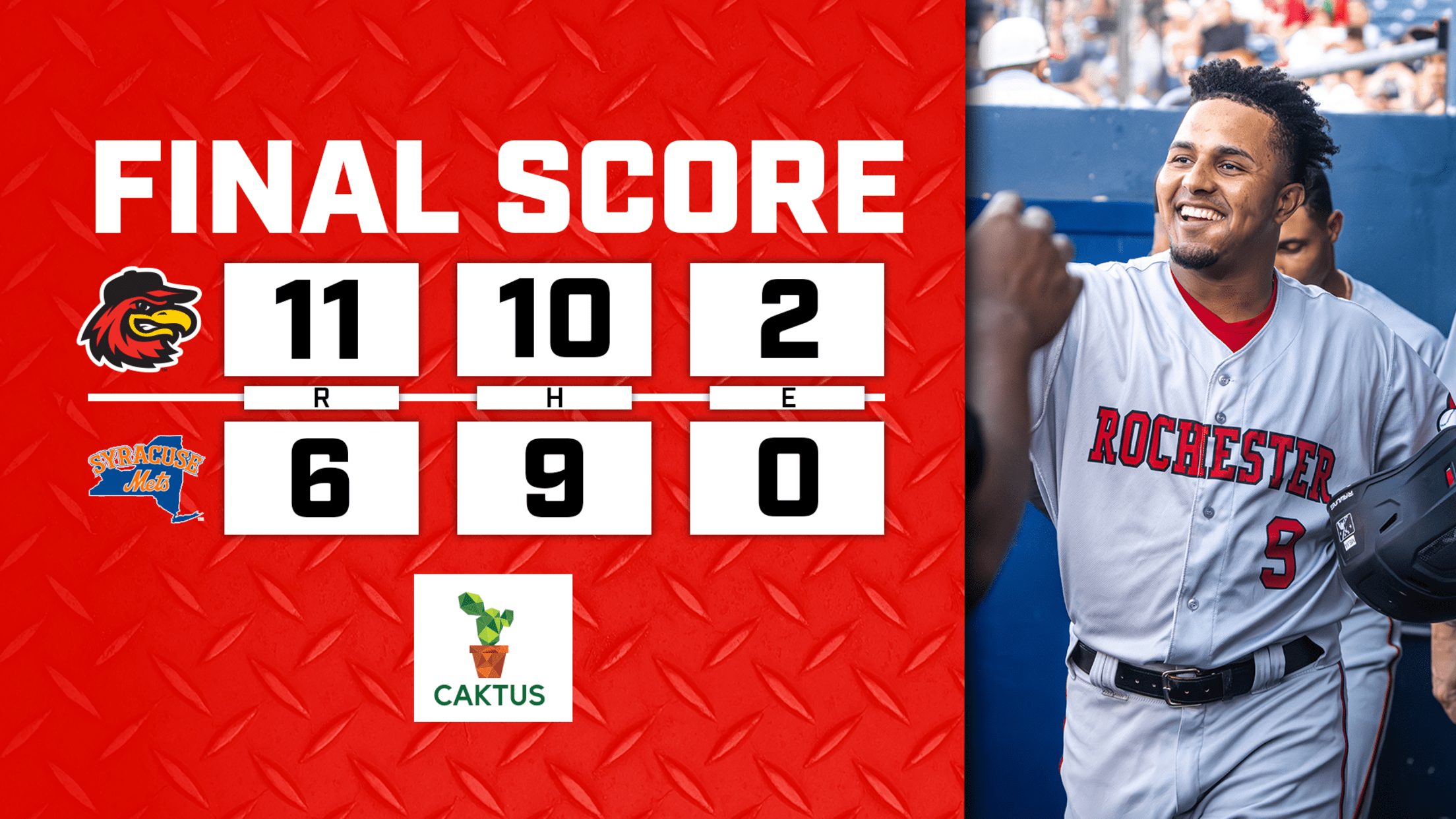 The Rochester Red Wings won their first game of the series Friday night in Syracuse, 11-6. RF Erick Mejia went big fly in back-to-back games, his eighth time this year. LF Darren Baker for the second time this year recorded three straight multi-hit games, logging three hits for the first
Wings Fall In Walk-Off Fashion For Second Straight Game
Mejia and Barley go deep to power Wings offense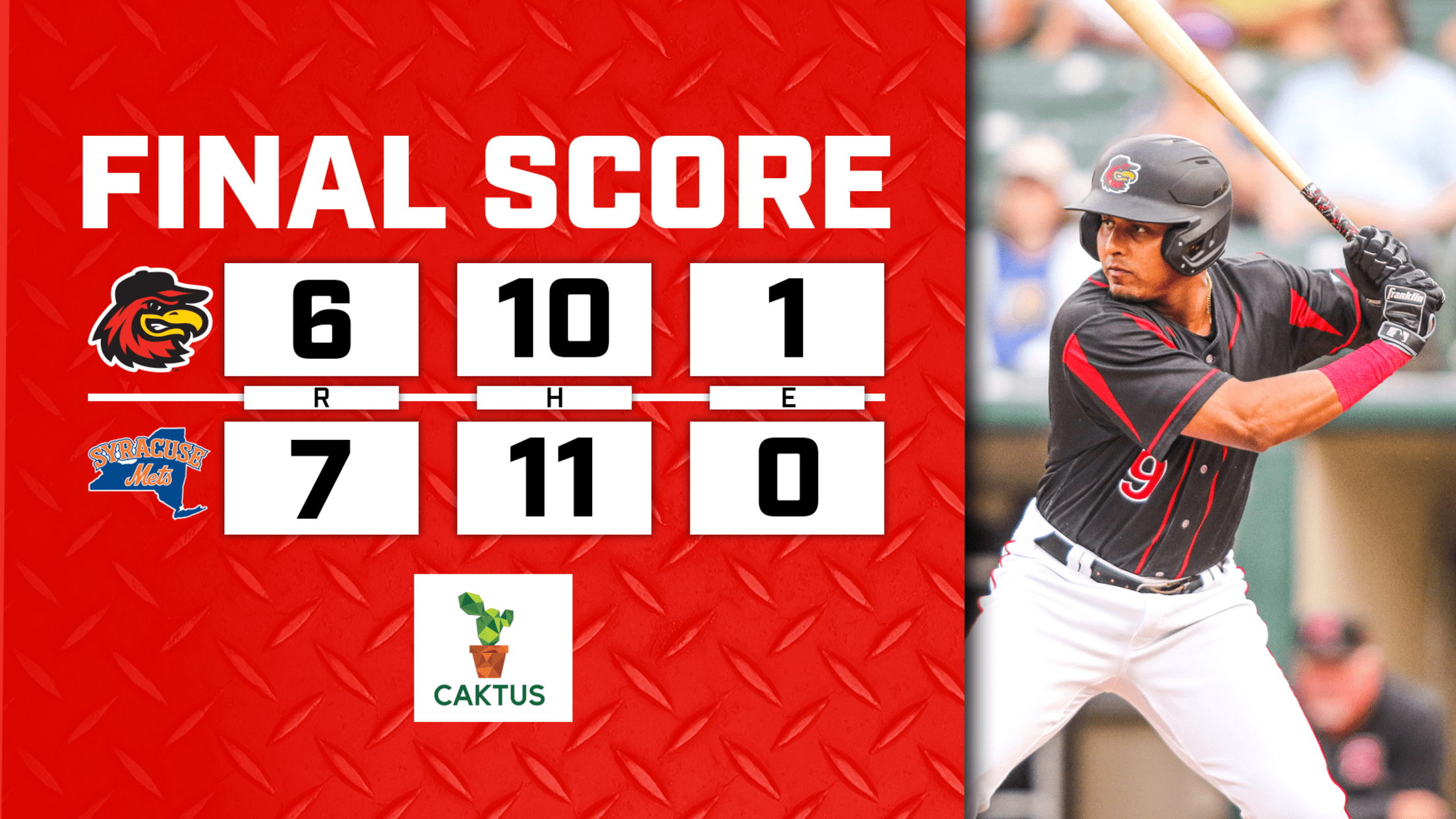 The Rochester Red Wings dropped their second consecutive game via a walk-off in Syracuse Wednesday afternoon, 7-6 in 10 innings. SS Jordy Barley and 3B Erick Mejia each went deep, and C Onix Vega logged his first multi-hit game with the Wings since 4/12 against Buffalo. The Wings collected a
Hometown Mendick Walks Off Wings
Pittsford product Danny Mendick Doubles in Game Winner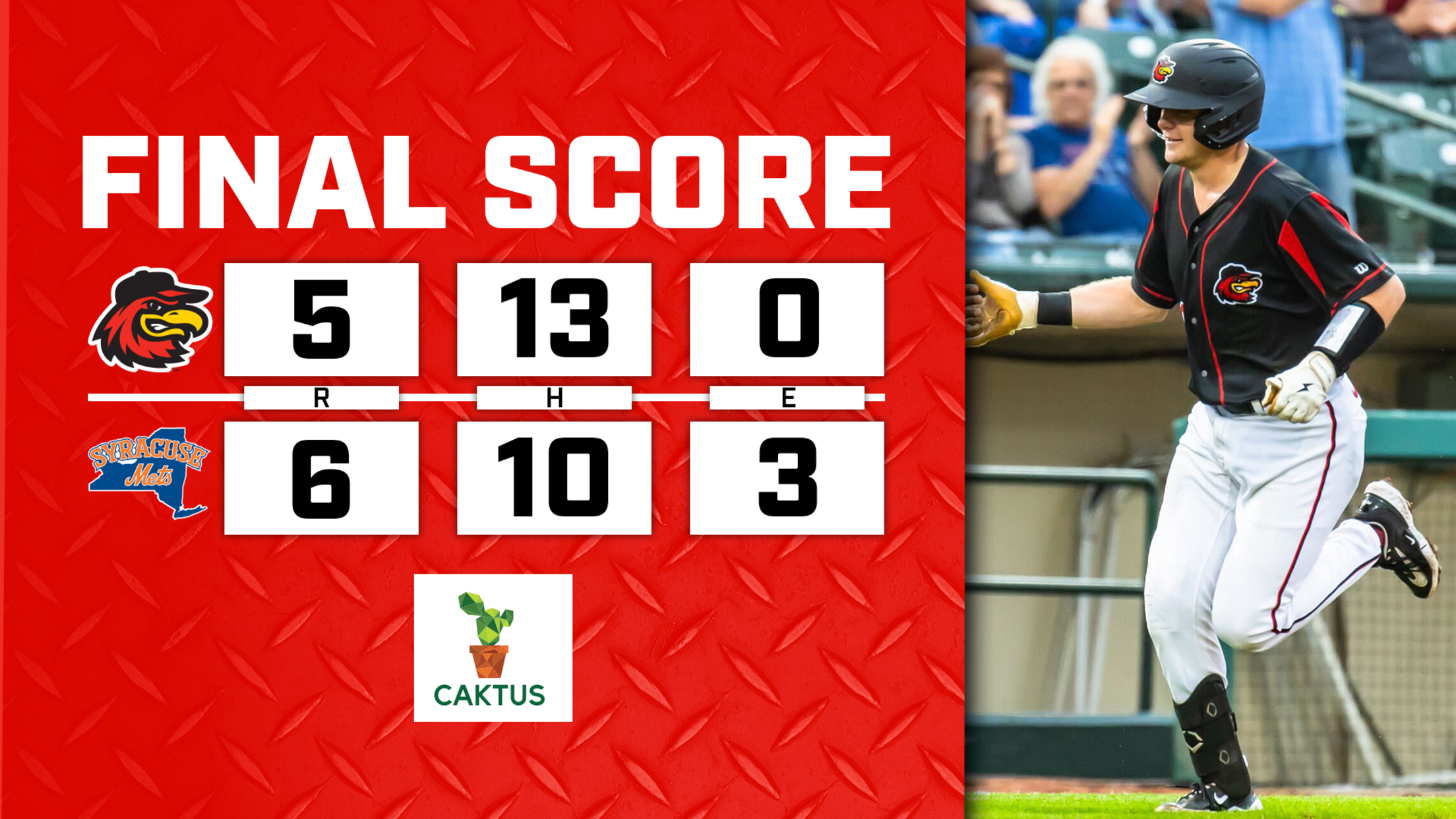 The Rochester Red Wings fell courtesy of a walk-off double from Rochester native and current Syracuse Met Danny Mendick Tuesday night, 6-5. 2B Luis García and C Brady Lindsly picked up three hits each, while 1B Frankie Tostado launched his first Triple-A home run for the Wings. After two scoreless
Wings Roll Past RailRiders In Sunday Matinee
Dunn launches team's fourth grand slam as Rochester secures series win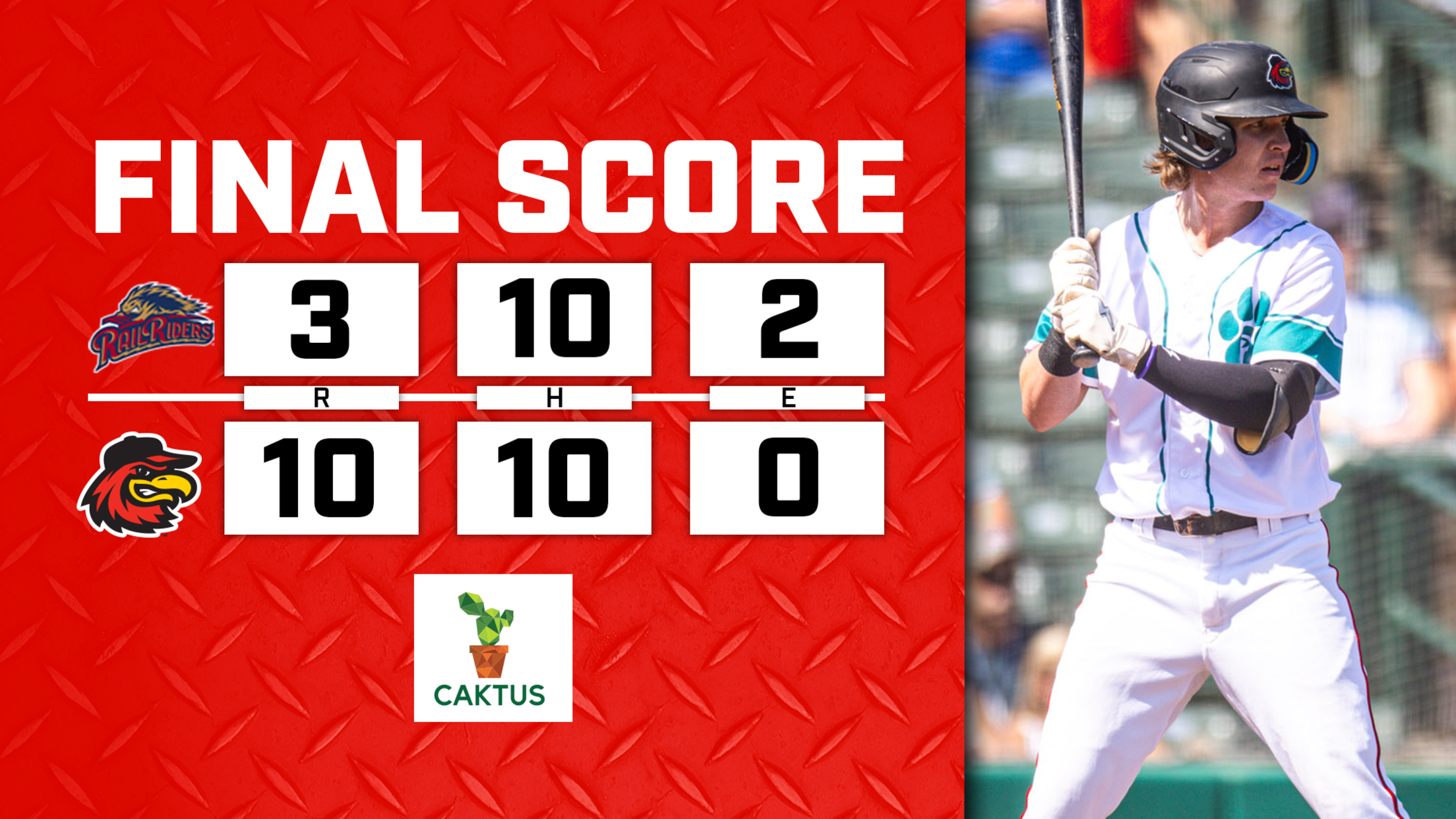 The Rochester Red Wings wrapped up their ninth series win of the season Sunday afternoon, coming out on top over Scranton/WB, 10-3. This was their first series win since 7/25-30 at Worcester after dropping four in a row. LHP Alemao Hernandez logged his second-straight win, while CF Derek Hill, C
RailRiders Take Control Late To Beat Wings Saturday
Muñoz delivers strong start in loss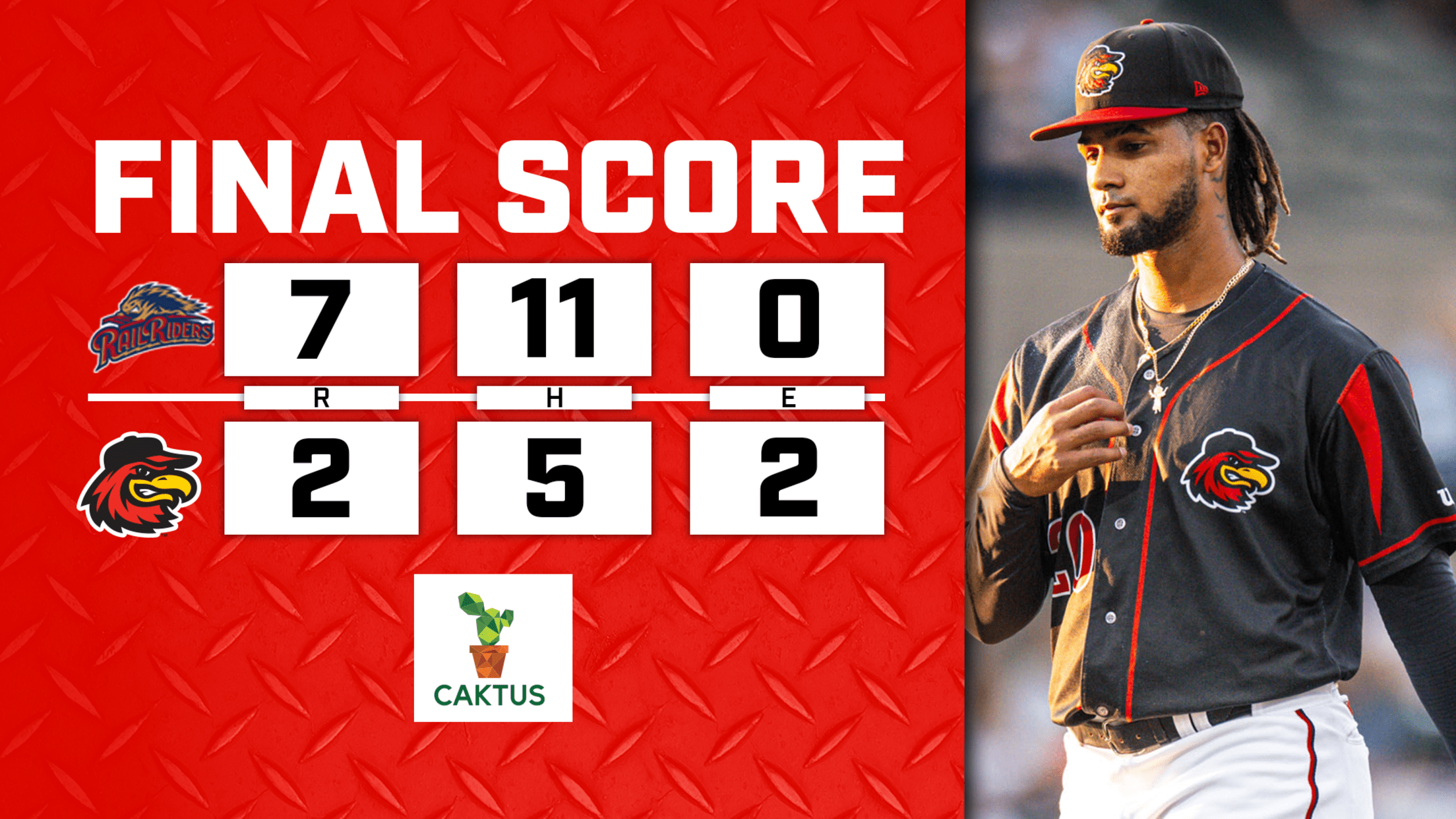 The Rochester Red Wings dropped the fifth of a six-game set against Scranton/WB Saturday night, 7-2. RHP Roddery Muñoz tied his season-high with 4.0 innings pitched on two earned in his start, while CF Derek Hill, 2B Luis García, and RF Erick Mejia each laced a double. Scranton/WB kicked off
Cocos Locos Walk It Off In 10 innings Friday Night
Rutledge ties season-high with seven strikeouts in win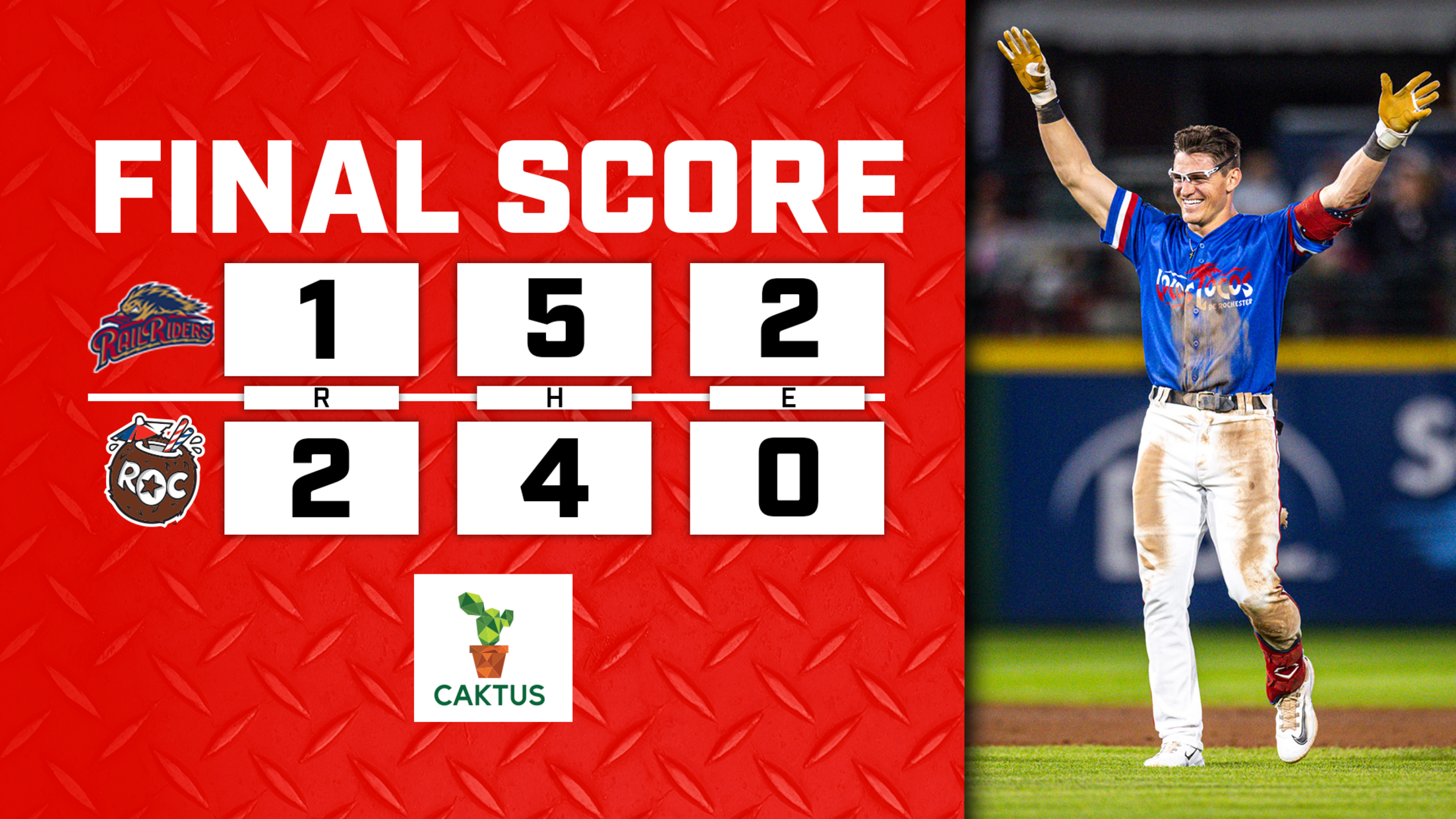 Cocos Locos de Rochester picked up the win Friday night against Scranton/WB, 2-1 in 10 innings. The victory guarantees a series split, snapping a four-series skid. RHP Jackson Rutledge tossed 5.0 scoreless innings while striking out seven batters for the third time this season, and RF Blake Rutherford extended his
Plates Drop Extra-Inning Pitchers Duel To RailRiders
Abbott strikes out eight in loss, Rochester scores in 118th-straight contest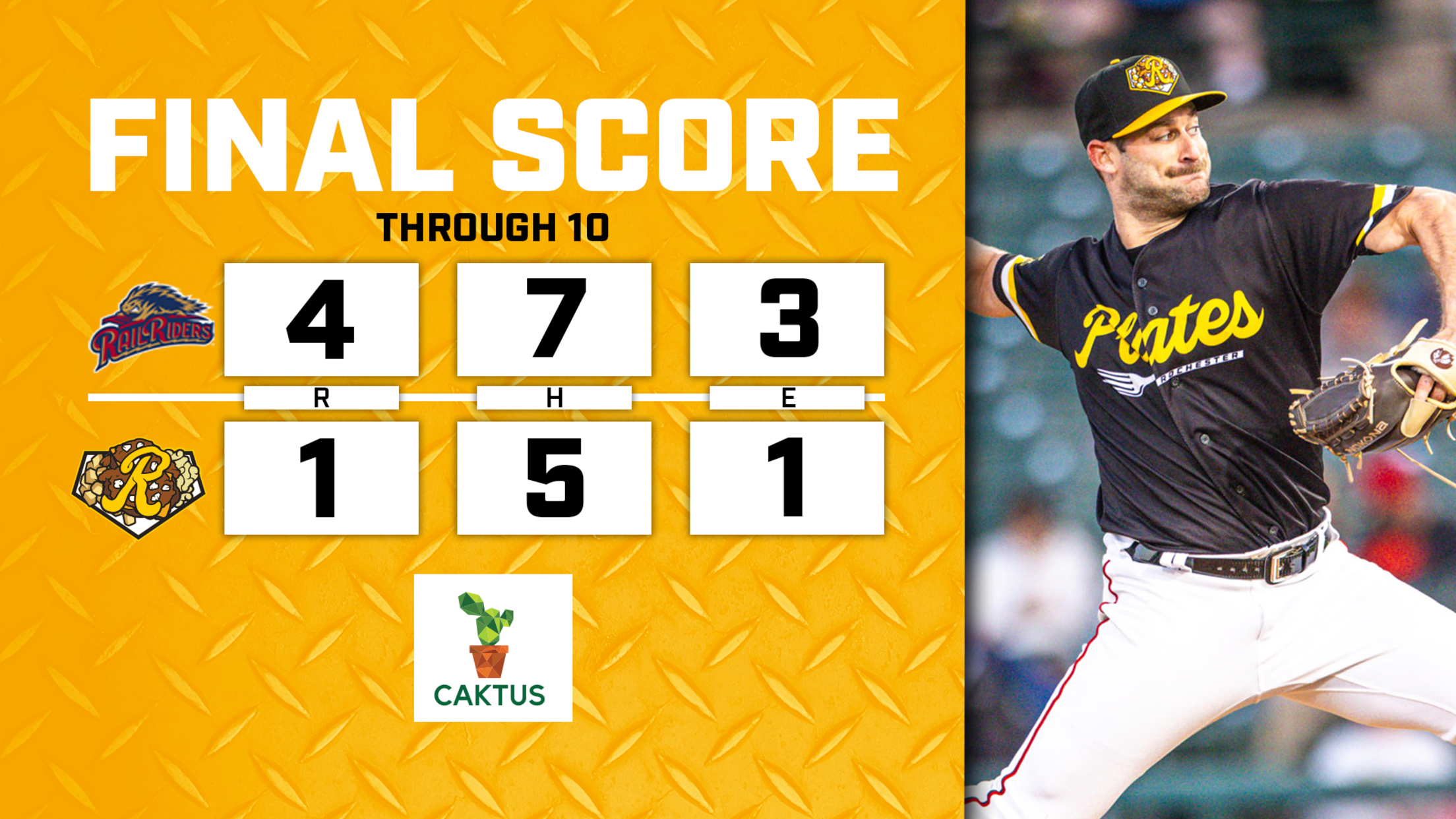 The Rochester Plates fell in the third of their six-game series against Scranton/WB Wednesday night, 4-1 in 10 innings. RHP Cory Abbott logged eight strikeouts for the third time this season, while RF Blake Rutherford extended his hitting streak to a team-leading 13 games. Both teams were held scoreless through
Bats Come Alive In Wings Win Against RailRiders
García, Noll, Blankenhorn combine to drive in seven runs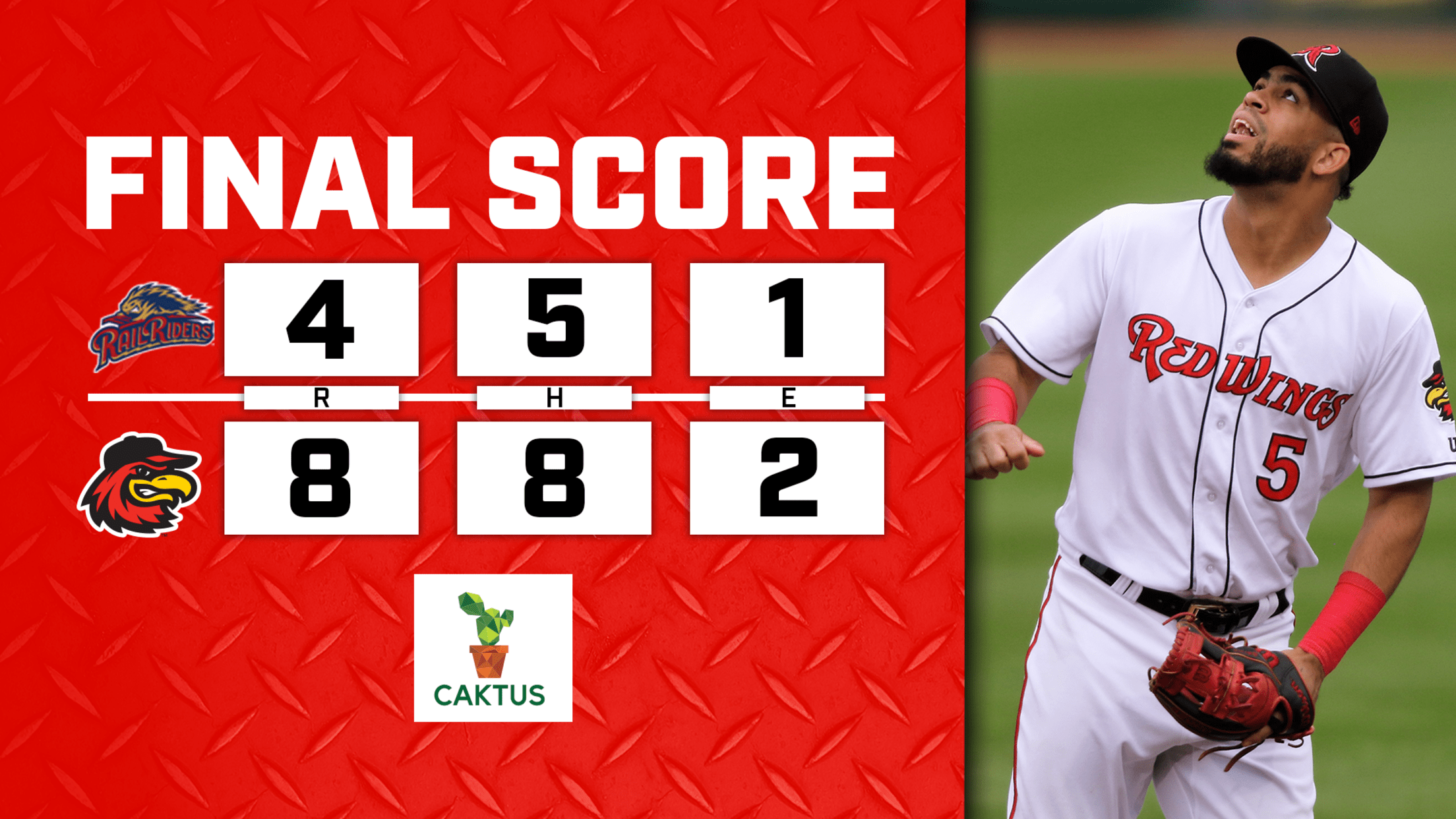 The Rochester Red Wings picked up their second consecutive win against Scranton/WB Wednesday afternoon, 8-4. Rochester is now up 2-0 in a series for the first time since 6/15-G1, also against the RailRiders. 2B Luis García slashed his first career three-RBI double to propel a four-run fifth, while DH Travis
Rochester Pitching De-Rails RailRiders Offense in Win
Alemao Hernandez picks up first career Triple-A win, ties career-high with seven strikeouts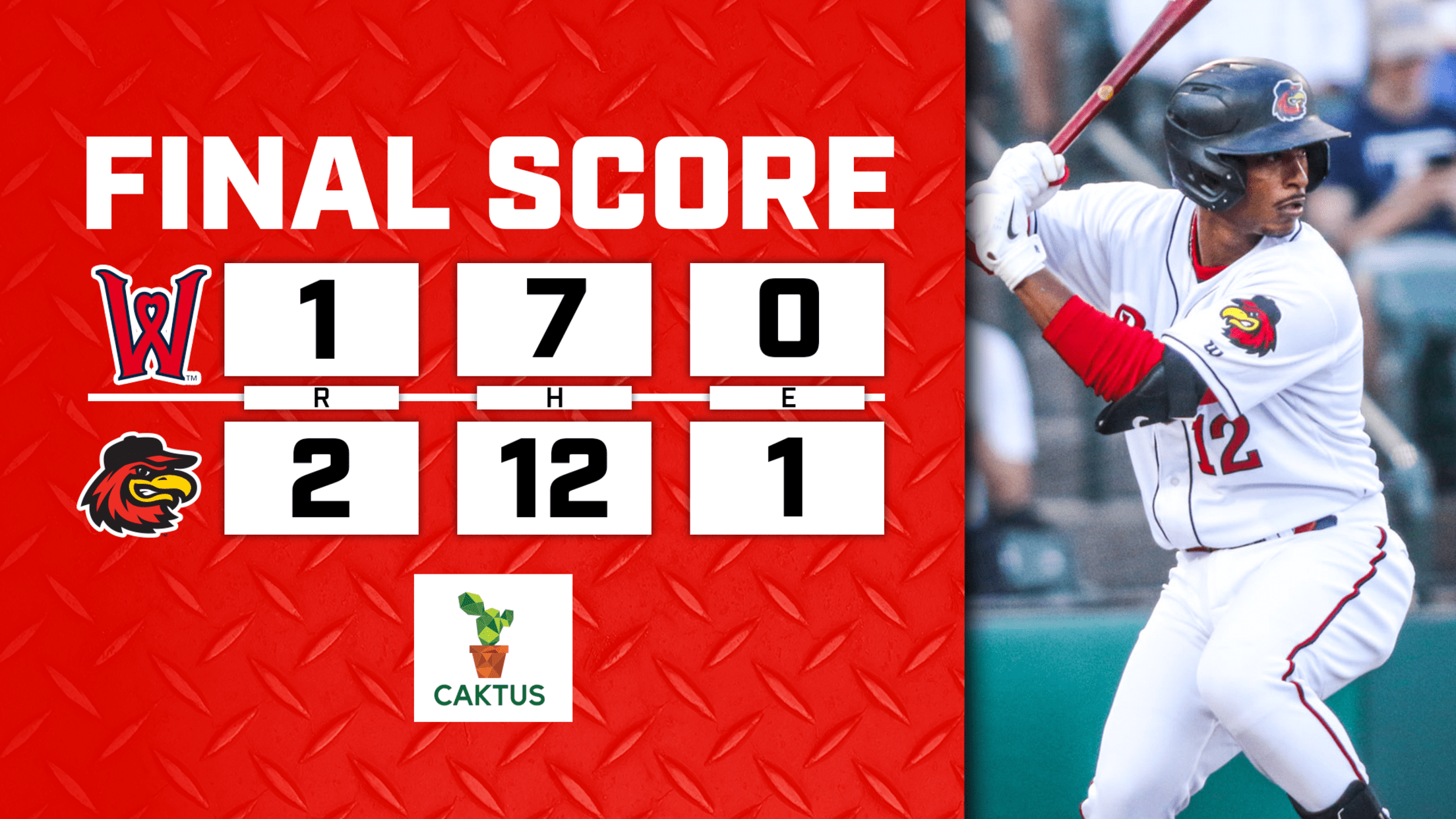 The Rochester Red Wings snapped a short two-game skid, beating Scranton/WB 2-1 in their series opener against Scranton/WB. The win extends their streak to four-straight wins in series opening games. 3B Jeter Downs logged his first three-hit game of the season, while LHP Alemao Hernandez tied a career-high with seven
HOMESTAND HIGHLIGHTS: August 29 - September 3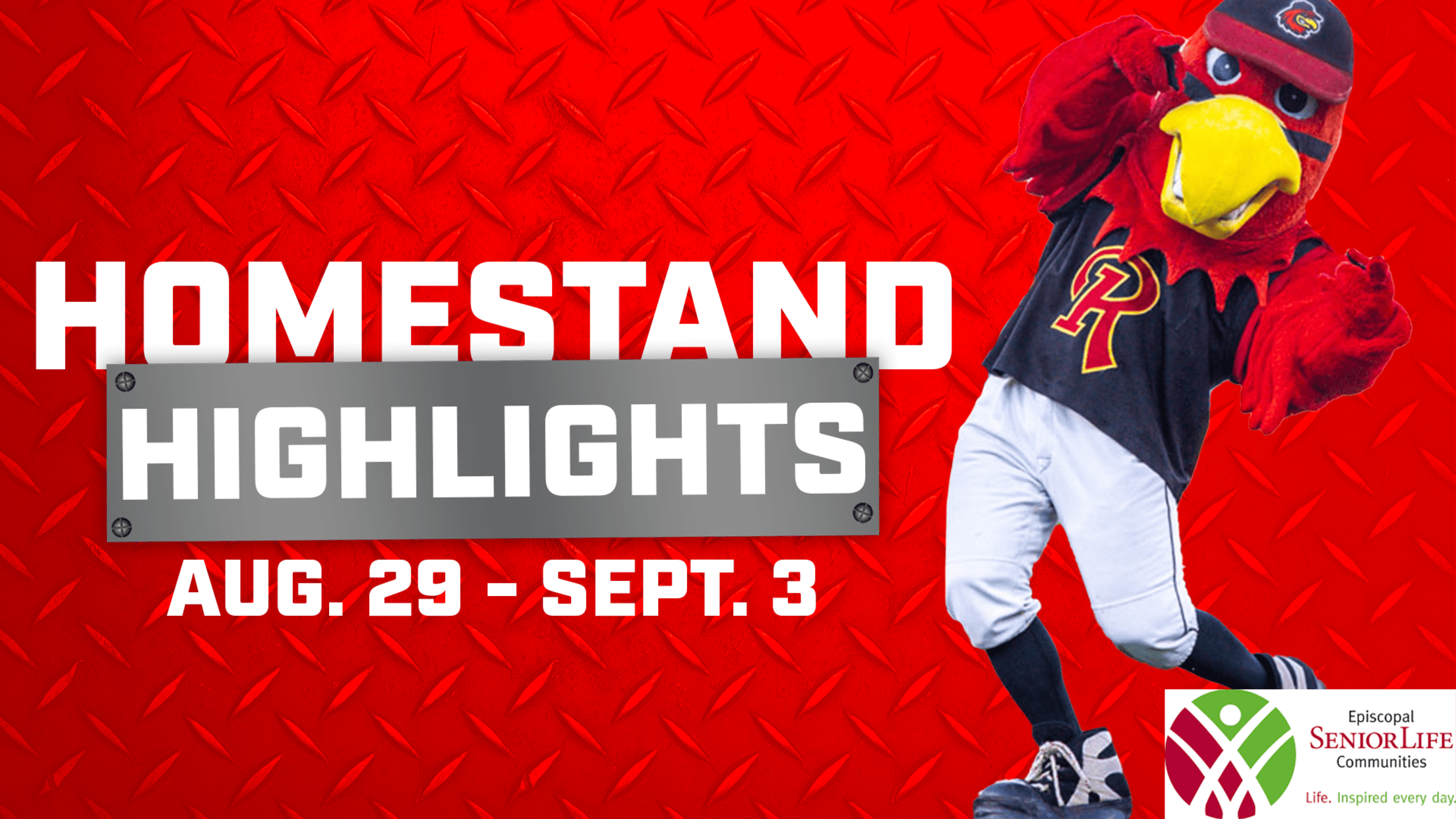 The Red Wings take on the Scranton Wilkes-Barre RailRiders (New York Yankees) in this action-packed week of baseball! Tickets for all Red Wings home games are available around-the-clock at RedWingsBaseball.com, over the phone at (585) 423-9464, or in person at the Red Wings Ticket Office from 10 am - 4