Casino Night on the Concourse Debuts at Toyota Field July 15
New signature event to raise funds for Trash Pandas Foundation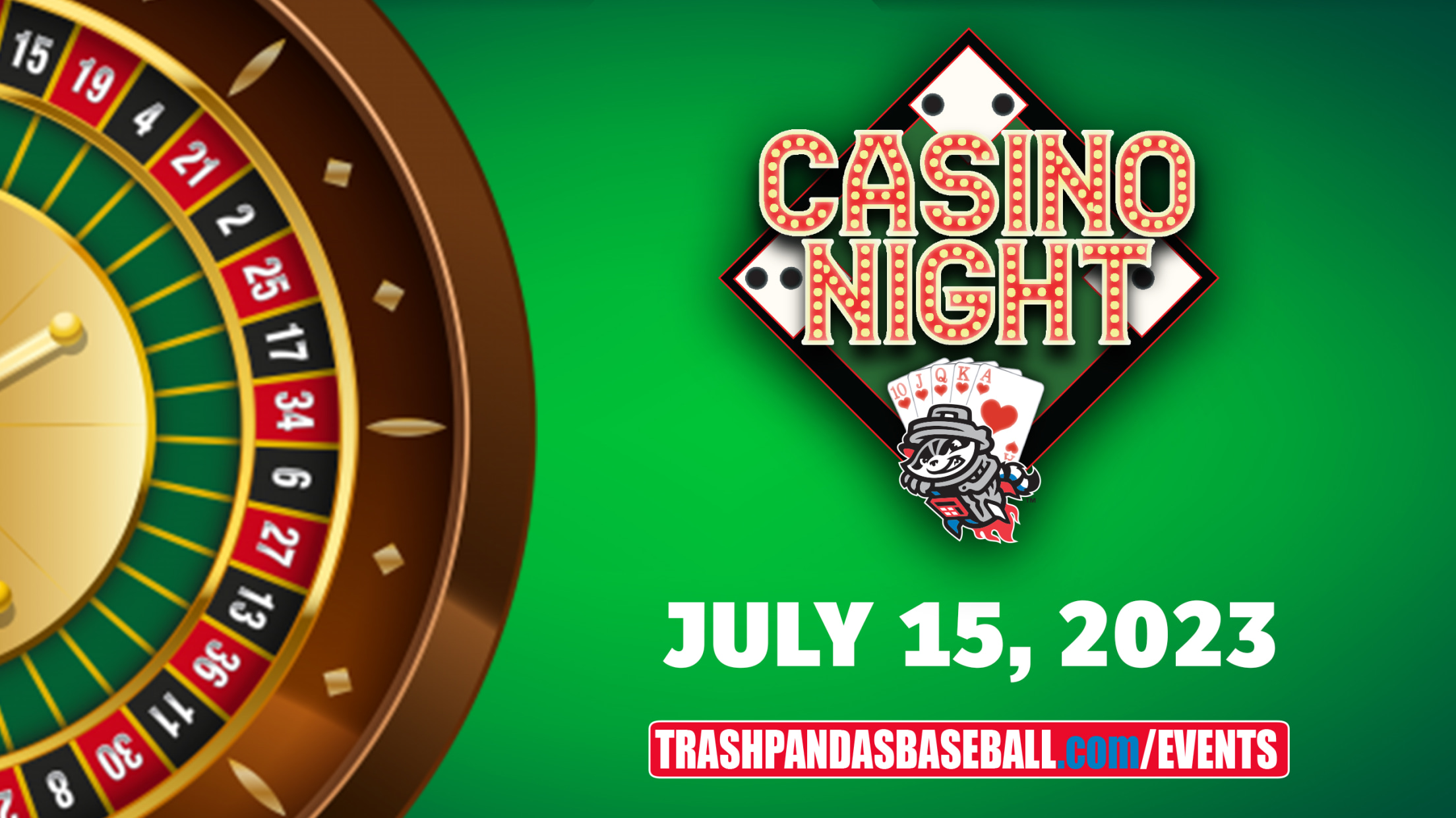 MADISON, Alabama – The Rocket City Trash Pandas today added a new fundraising event for the Rocket City Trash Pandas Foundation this summer, with the debut of Casino Night on the Concourse on Saturday, July 15. The event will take place on the Bill Penney Toyota Concourse at Toyota Field
MADISON, Alabama – The Rocket City Trash Pandas today added a new fundraising event for the Rocket City Trash Pandas Foundation this summer, with the debut of Casino Night on the Concourse on Saturday, July 15.
The event will take place on the Bill Penney Toyota Concourse at Toyota Field from 6-10 p.m., with the casino open from 6:30-9:30 p.m. Tickets are now available for guests ages 21 and older. No minors will be permitted. Parking at Toyota Field is free for all guests.
CLICK HERE TO GET TICKETS TO CASINO NIGHT ON THE CONCOURSE
Tickets are available for $100 and include the $300 in casino cash, two drink tickets that can be used for beer and wine, as well as heavy hors d'oeuvres. Couples tickets are available for $180 and include a pair of tickets to the event. A cash bar will also be available.
At the start of the night, each guest will receive $300 casino cash (play money) to exchange for casino chips. Casino games will be with professional dealers at each table in games including blackjack, poker, roulette, craps, along with slot machines. The atmosphere will also include a red carpet experience and special appearances by Vegas showgirls around the concourse.
To end of the night, guests will use their winnings to bid on prizes in the silent auction. Auction items will include autographed Trash Pandas memorabilia, unique experiences, and more! Additional casino cash can be purchased for use in the auction.
A portion of the event's proceeds will benefit the Rocket City Trash Pandas Foundation, the non-profit charitable arm of the Trash Pandas organization. The Rocket City Trash Pandas Foundation is a 501c3 organization dedicated to educating and promoting healthy lifestyles through sport and to positively impact communities in the North Alabama region.
Casino Night on the Concourse joins the Trash Pandas' loaded signature events lineup which already includes the Trash Pandas Beer & Wine Festival on June 17, the Smoke In The Outfield BBQ Festival on August 4-5, the free summer movie series on May 30, June 28, and July 20, as well as the Fall Festival on October 28. More information on all these events will be available in the coming weeks and months.