Five River Cats ranked inside MLB Pipeline's Top-30 Giants Prospects 
Potential River Cats Harrison and Wisely also stand inside top-30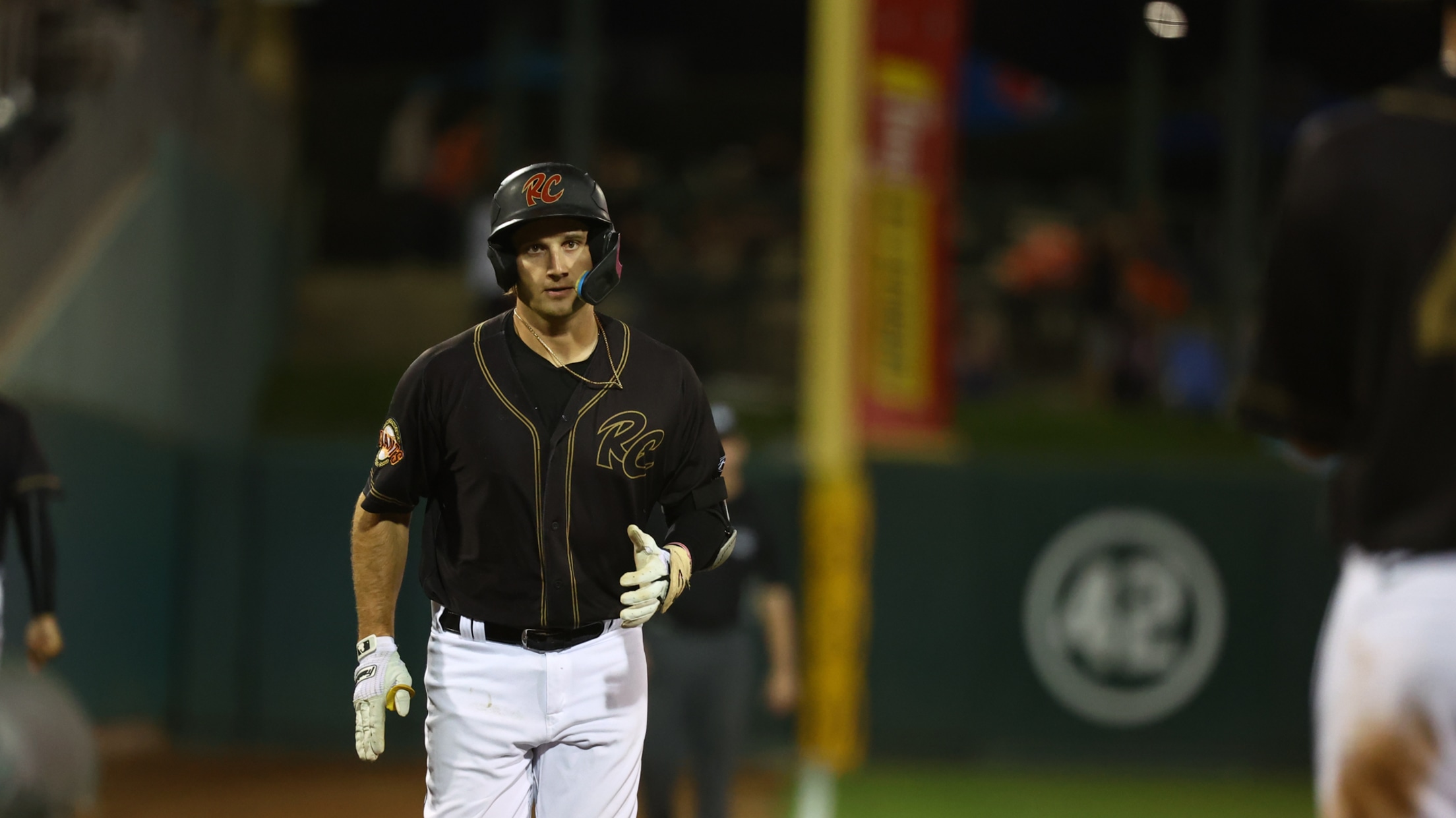 Casey Schmitt jogs home after his home run. (Caleb Hanna)
MLB Pipeline released their preseason top-30 prospects for the San Francisco Giants organization as part of their build up to Opening Day. The list included five River Cats from the 2022 team, along with local product Kyle Harrison topping the list as the #1 prospect in the Giants system and
MLB Pipeline released their preseason top-30 prospects for the San Francisco Giants organization as part of their build up to Opening Day. The list included five River Cats from the 2022 team, along with local product Kyle Harrison topping the list as the #1 prospect in the Giants system and the #1 left-handed pitching prospect in baseball.
Harrison, a 2020 graduate of De La Salle in Concord, CA, has emerged as one of the most promising young pitchers in the minor leagues reaching Double-A Richmond by the end of last season, only his second as a professional. While in Richmond, he started 25 games throwing 113 innings while striking out 186 batters.
Of the past season's River Cats, the highest ranked was 3B Casey Schmitt. Schmitt is a highly touted infielder from San Diego State University. Joining the River Cats in late September after starting the season in High-A Eugene, Schmitt immediately made his presence known hitting .333 with two extra base hits including a home run in his four games at Sutter Health Park. He was also the recipient of the 2022 Minor League Gold Glove Award at third base and has already shown his defensive prowess in Spring Training with the Giants.
Joining his teammate is OF Heliot Ramos. Ramos has been a mainstay in the River Cats lineup playing in 162 games since his Sacramento debut in late July 2021. In 2022, Ramos finished with 11 home runs and an on-base percentage above .300. Heliot also made his MLB debut last season earning his first big league hit off Miami Marlins lefty Trevor Rodgers in his first at-bat.
Following Ramos and Schmitt is a trio of River Cats relivers from 2022; Cole Waites, R.J. Dabovich, and Randy Rodriguez. Dabovich was the first of the three to reach Sacramento last season making his first appearance for the River Cats on June 30th. Dabovich worked 24.2 innings appearing in 23 games while holding hitters under .200.
Both Rodriguez and Waites made the trip from Richmond to Sacramento in August but had different ends to the season. Rodriguez would throw six innings before having to be placed on the injured list to end his 2022 season. Waites would throw one more inning than his teammate but would be lights out once he reached the PCL. In seven innings of work for the River Cats he would only allow three hits, three walks and zero earned runs along with 11 strikeouts. His performance earned him a call-up to Giants where he would spend the remainder of the 2022 season.
The most exciting part of the list for River Cats fans is the number of prospects that expect to make their MLB debut by the end of the 2024 season. Twenty of the top thirty prospects are a part of this group meaning River Cats fans will be seeing a great deal of the Giants top prospects in the not-so-distant future.