Cubs Add Advanced Parking Option For Upcoming Season
Premium Reserved Parking will be available ahead of every home game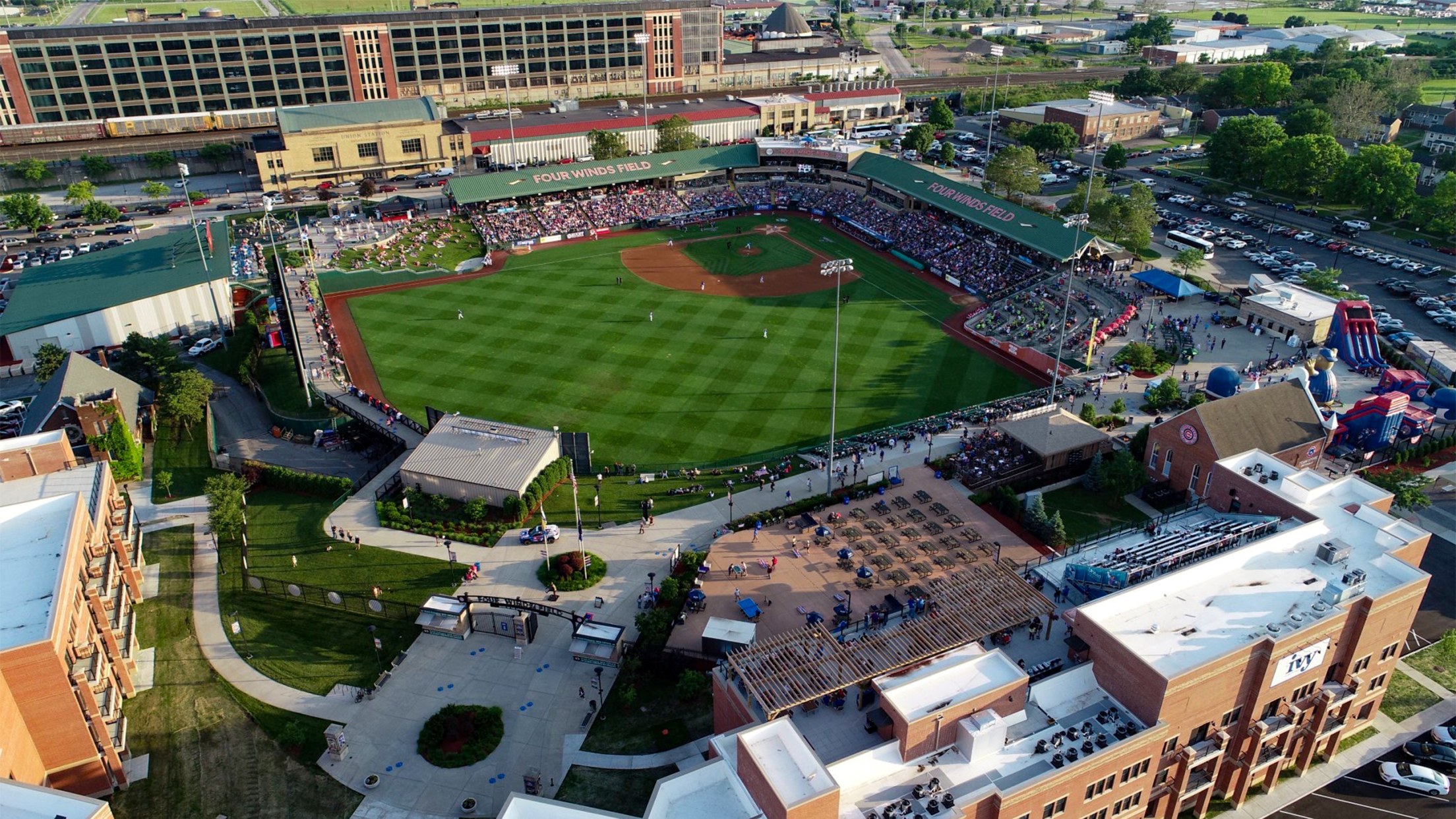 For Immediate Release SOUTH BEND, IN – The South Bend Cubs are improving parking at Four Winds Field for 2023 by adding an online pre-reserved option, known as Premium Reserved Parking, and opening all seven lots throughout the entirety of the season to ease traffic flow and make it easier
For Immediate Release
SOUTH BEND, IN – The South Bend Cubs are improving parking at Four Winds Field for 2023 by adding an online pre-reserved option, known as Premium Reserved Parking, and opening all seven lots throughout the entirety of the season to ease traffic flow and make it easier for fans to find parking close to the ballpark.
CLICK HERE TO RESERVE PARKING IN ADVANCE
"We understand parking is at a premium around the stadium and we wanted to create an advanced parking option to make the process as easy as we can for those who can't get the game early to secure a spot," said South Bend Cubs Vice President and General Manager Nick Brown.
Premium Reserved Parking, located in Lot B, is $13 to reserve in advance online. Reserved spots, which will be limited, will be reserved up until 30 minutes after the scheduled start time of the game. The South Bend Cubs parking management partner this season is LAZ Parking, a company that offers safe and convenient parking in cities all across the United States.
As in years past a shuttle service, presented by TMT Automotive, will be available to fans at every home game. All parking will remain cashless for the South Bend Cubs 2023 season, no cash transactions will be permitted. Last year parking became exclusively cashless in early June as part of an effort to continue to improve the fan experience and make parking easier than ever for game attendees. Cash is still accepted in all other areas of the ballpark (box office, concessions, Team Store, and Performance Center).
About the South Bend Cubs
The South Bend Cubs are the High-A affiliate of the 2016 World Series Champion Chicago Cubs. Over the past 34 seasons, the team has won five Midwest League titles, most recently in 2022, and has captured nine division titles. In 2022, Four Winds Field, home of the South Bend Cubs, was voted Best High-A ballpark in the country by Ballpark Digest, having also won the award as a Low-A ballpark in 2017. In 2019, the South Bend Cubs hosted the final Midwest League All-Star Game. In 2015 the team was named Ballpark Digest's Team of the Year and received the John H. Johnson President's Award, the highest award in minor league baseball. The team is owned and operated by Swing-Batter-Swing, LLC whose principal shareholder is Andrew T. Berlin of Chicago, Ill. More information is available at SouthBendCubs.com.