C's, RBC Announce Return of RBC We Care Wednesdays
Second season of the initiative will honor 10 local charities at Nat Bailey Stadium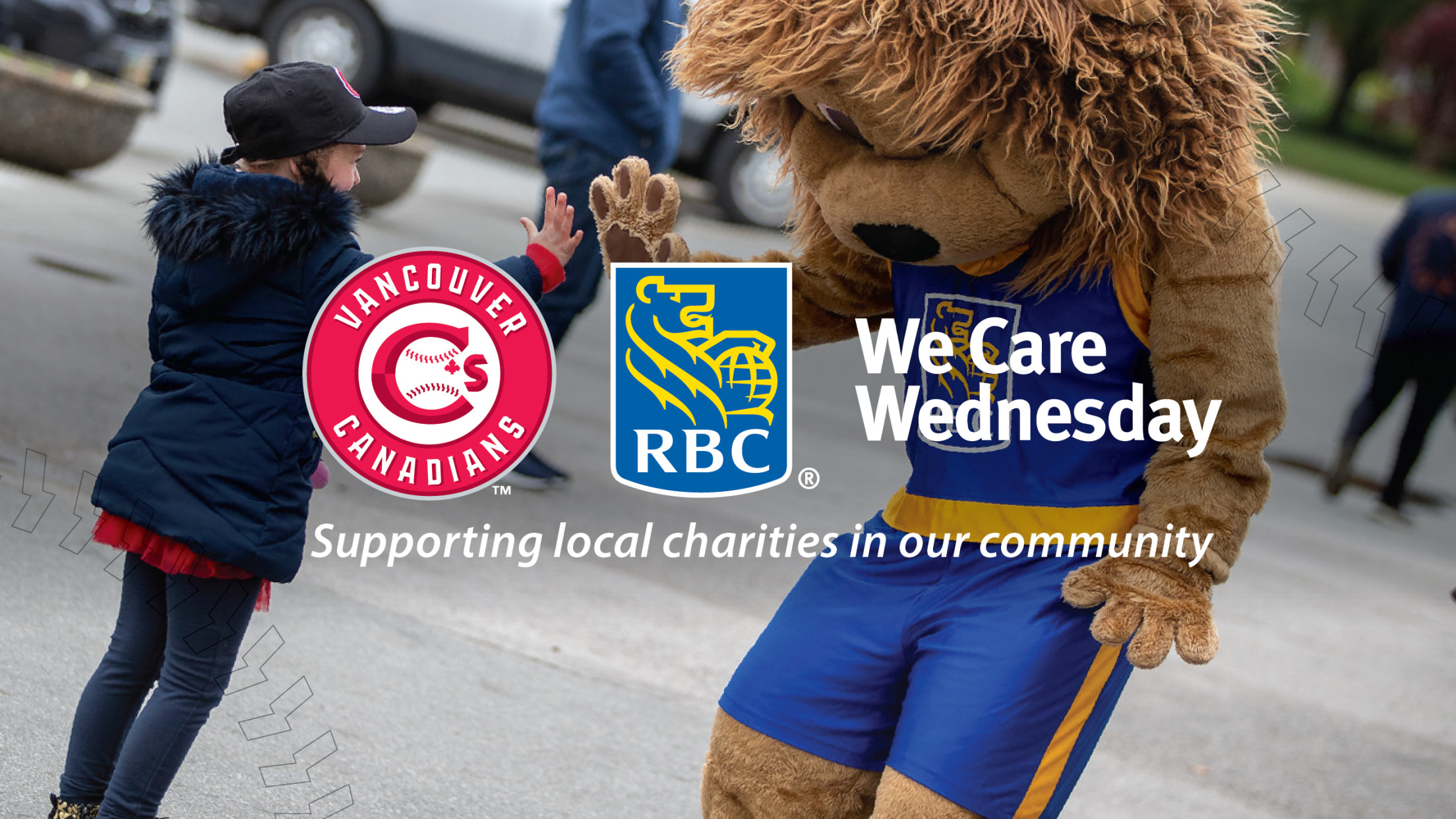 VANCOUVER, BC – The Vancouver Canadians and RBC are pleased to announce the return of RBC We Care Wednesdays, a community spotlight campaign that highlights the efforts, impact, and achievements of 10 local charities through public awareness, a ticket fundraiser and in-stadium events that showcase each charity at Nat Bailey
World Baseball Classic Features Flock Of C's Alums
Lopez, Young among top performers in tournament's opening round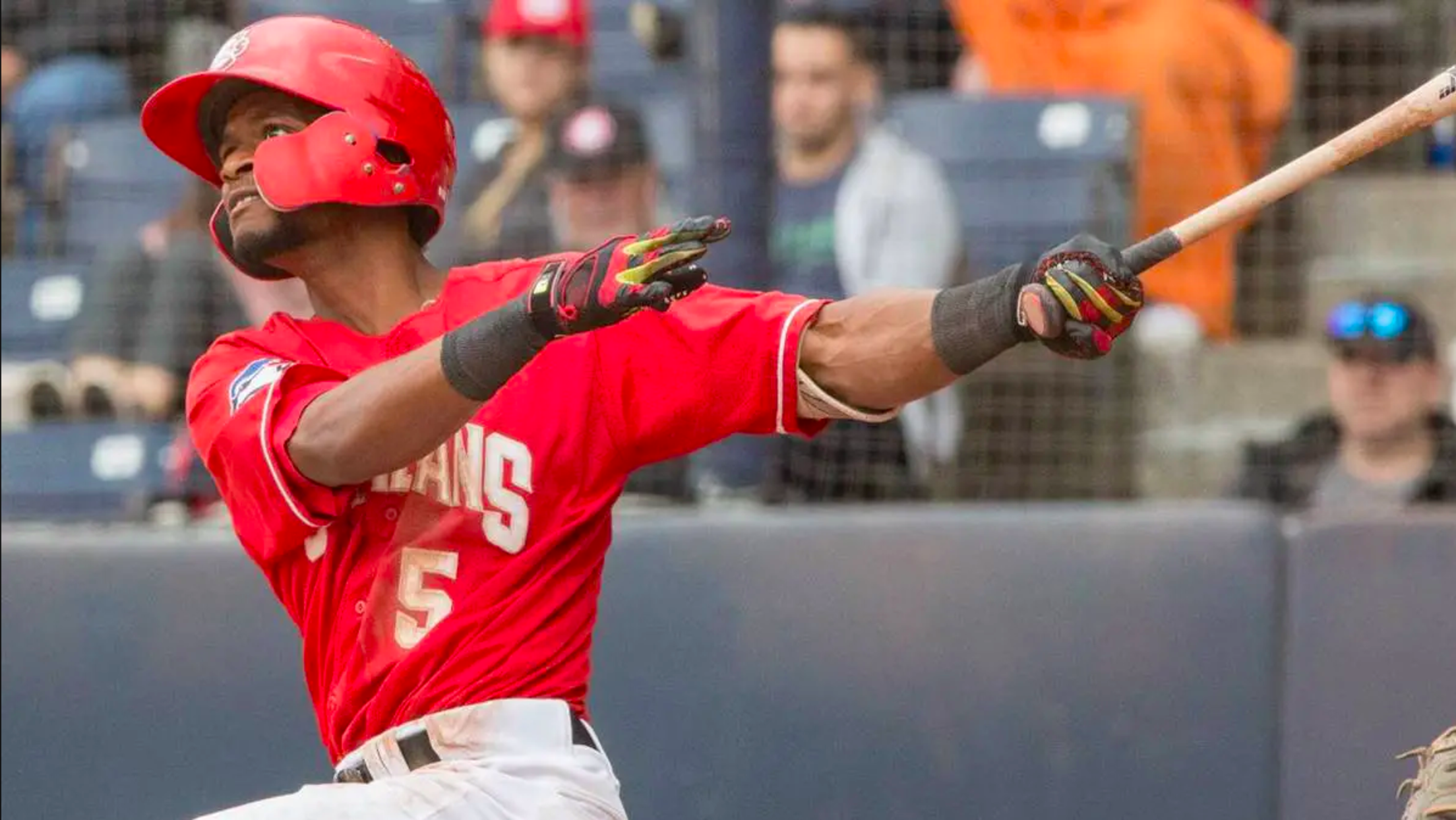 VANCOUVER, BC – The World Baseball Classic has been captivating baseball fans across the globe this month. With Pool Play complete and the Quarterfinals already underway, we took a look at the C's alumni who were selected to represent their actual or ancestral home in the sport's premiere international event.
Former C's At Spring Training: Week 2
Barger, Burnette, Eden, Schneider and Zulueta among 41 former C's in MLB spring games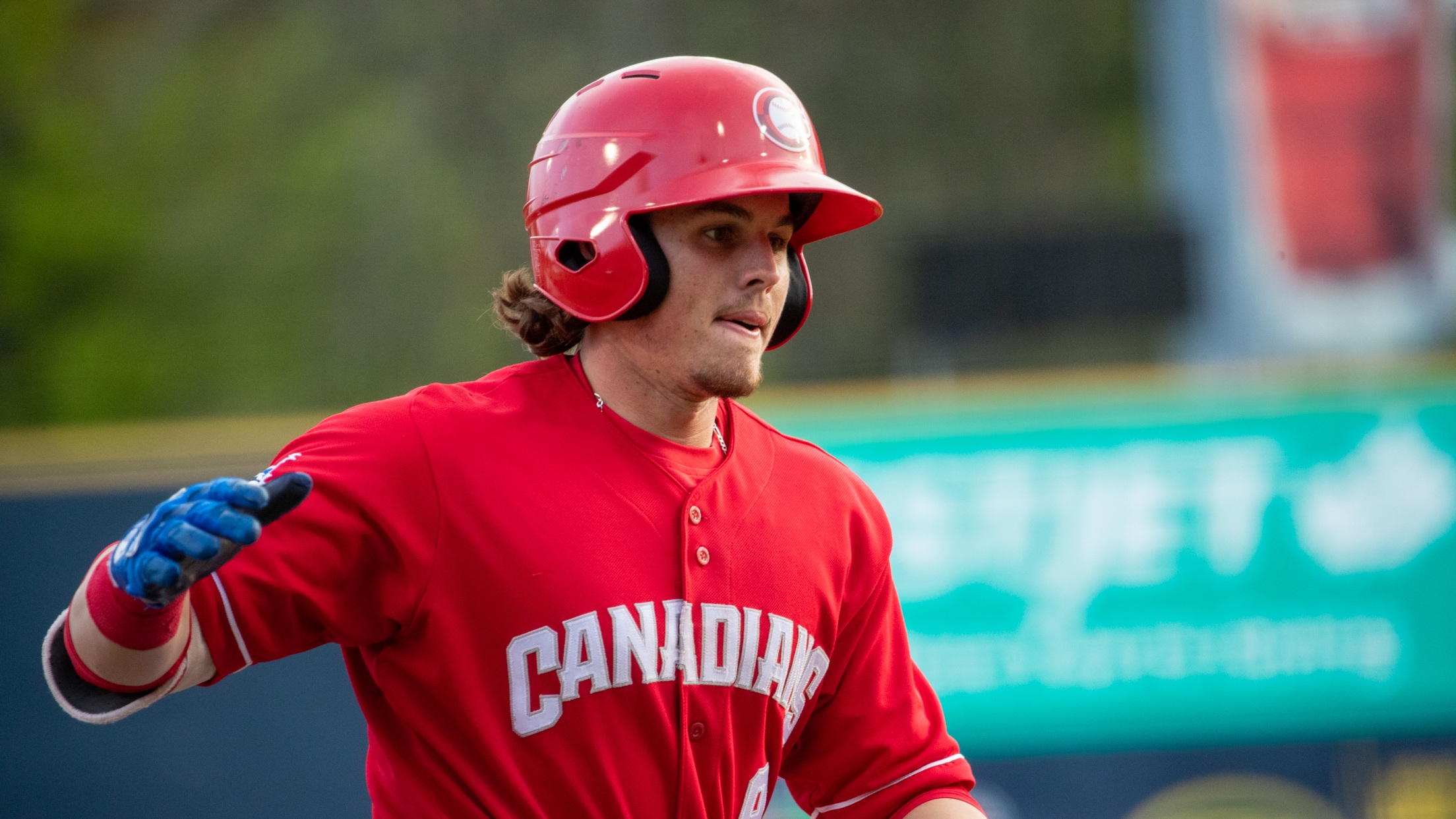 DUNEDIN, FL – Another week of Spring Training is under our collective belt as we inch closer to the start of the 2023 season. It's been nearly a month since the first trickle of players began arriving at the Player Development Complex in Dunedin, and by all accounts everything has
Former C's At Spring Training: Week 1
Tiedemann, Biggio, Lopez, Capra, Britton and Sosa among 39 Canadians alums in MLB spring games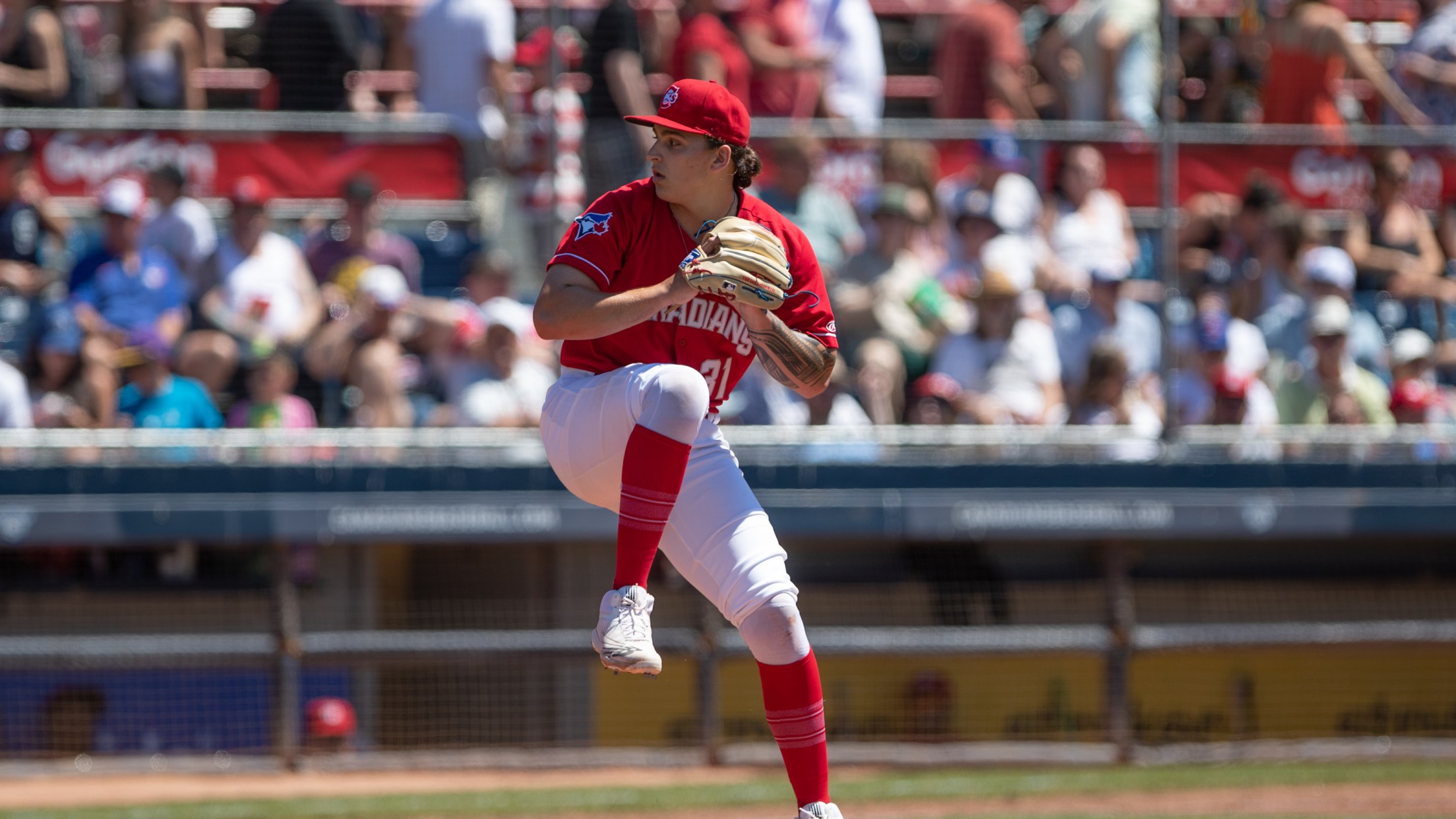 DUNEDIN, FL – Spring Training is in full swing, and the state-of-the-art Player Development Complex in Dunedin is the current sun around which the entire Toronto Blue Jays baseball universe is rotating. Alongside the likes of Toronto's impressive list of star talent are a growing number of former Vancouver Canadians
C's, UBC Set For Exhibition Game April 5
Annual friendly will warm up The Nat for 2023 home opener on April 7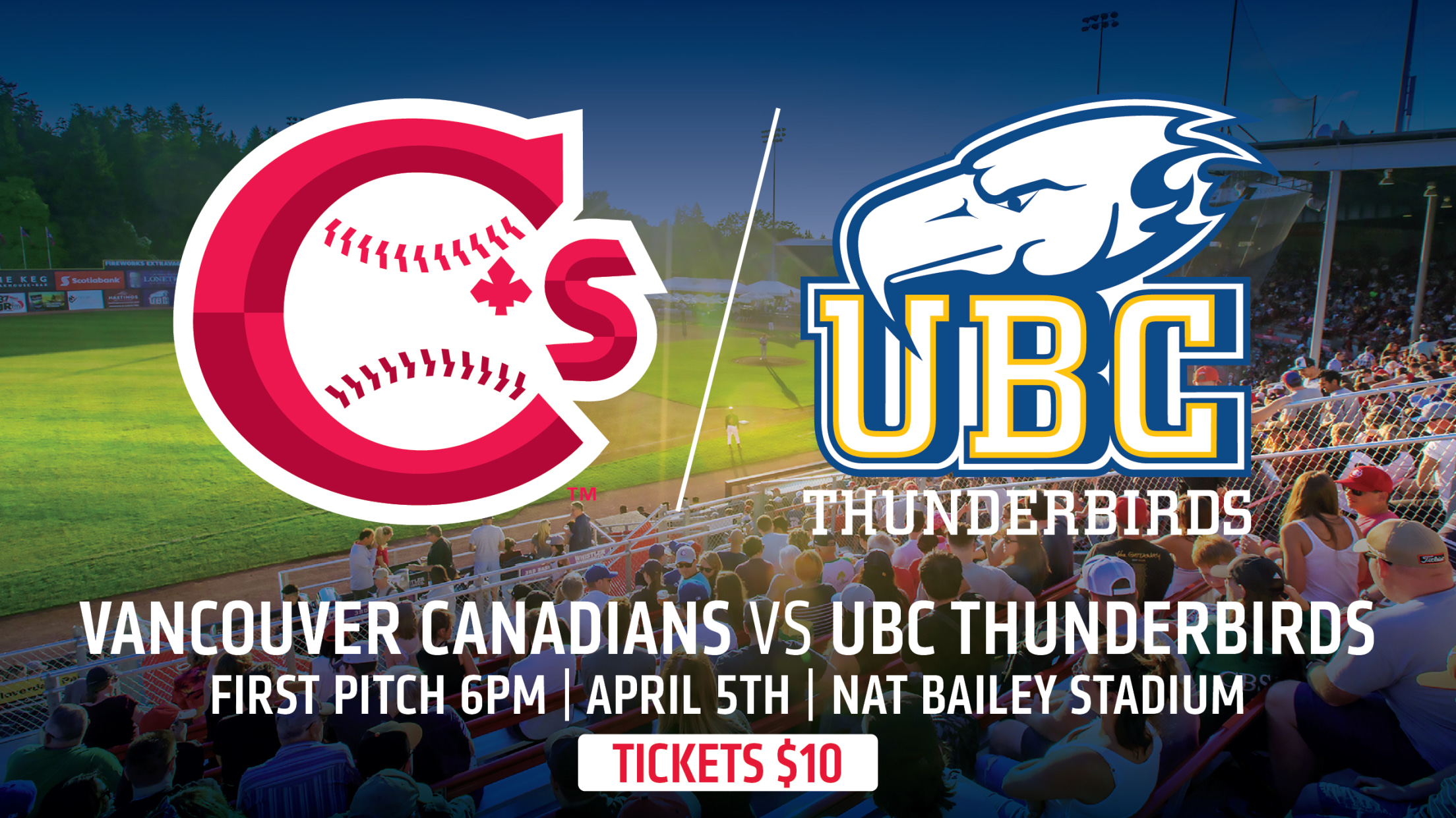 VANCOUVER, BC –The Vancouver Canadians are set to host the University of British Columbia Thunderbirds for an exhibition game at Nat Bailey Stadium on Wednesday, April 5 at 6:00 p.m., the second year that the two teams have met in a C's preseason friendly. The Canadians will officially open the
Three New C's Ticket Packages Available Now
Spring Pack, Leadoff Pack & Finlandia Silver Sluggers Club create more ways to visit The Nat this summer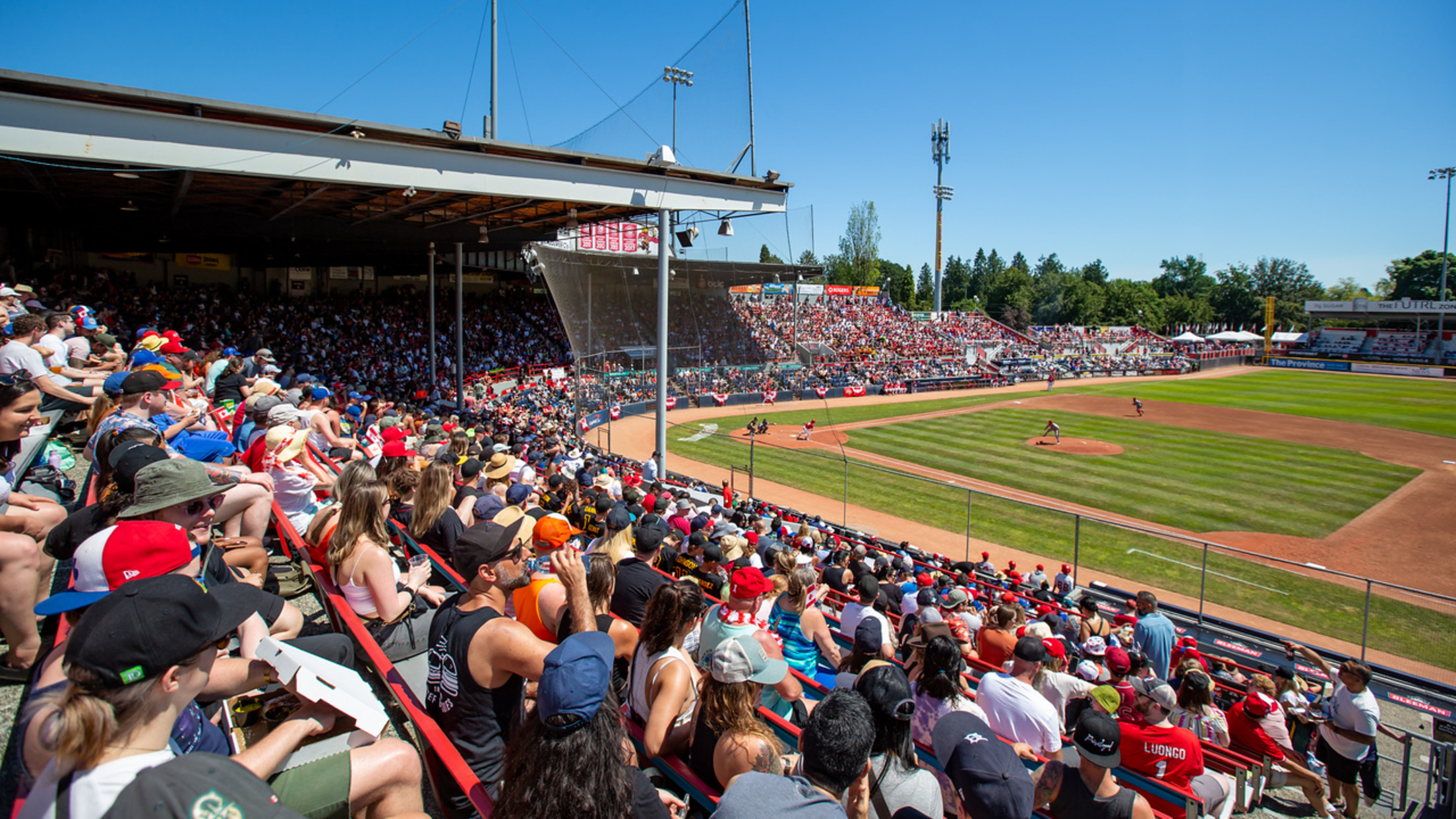 VANCOUVER, BC – Tickets for all 66 Canadians home games are on sale now, and there are more ways than ever to catch a game at historic Nat Bailey Stadium this season. In addition to single-game tickets and Nat Packs – undated vouchers in 10-, 15-, and 25-game bundles –
Canadians Name 2023 Coaching Staff
North Delta's Brent Lavallee back to lead crew that includes Baseball Canada great Ashley Stephenson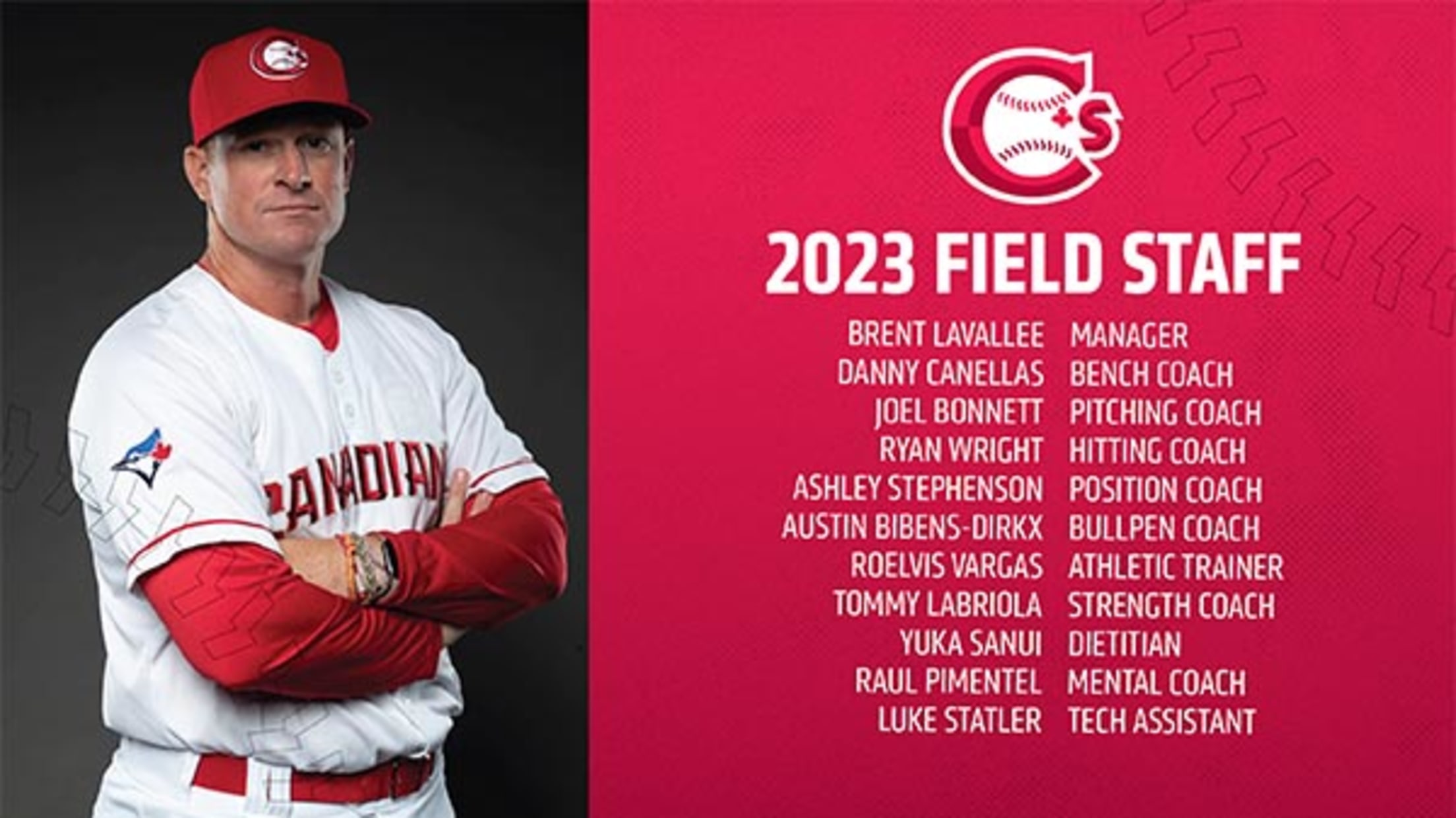 VANCOUVER, BC – The 2023 Canadians coaching staff has been named for the franchise's 12th season in the Toronto Blue Jays organization. North Delta, BC native Brent Lavallee returns to helm the C's for a second year after leading the team to the playoffs in 2022 and bringing postseason baseball
C's Announce First Edition Of 2023 Promo Schedule
14 giveaways, seven fireworks extravaganzas, daily promotions and more on deck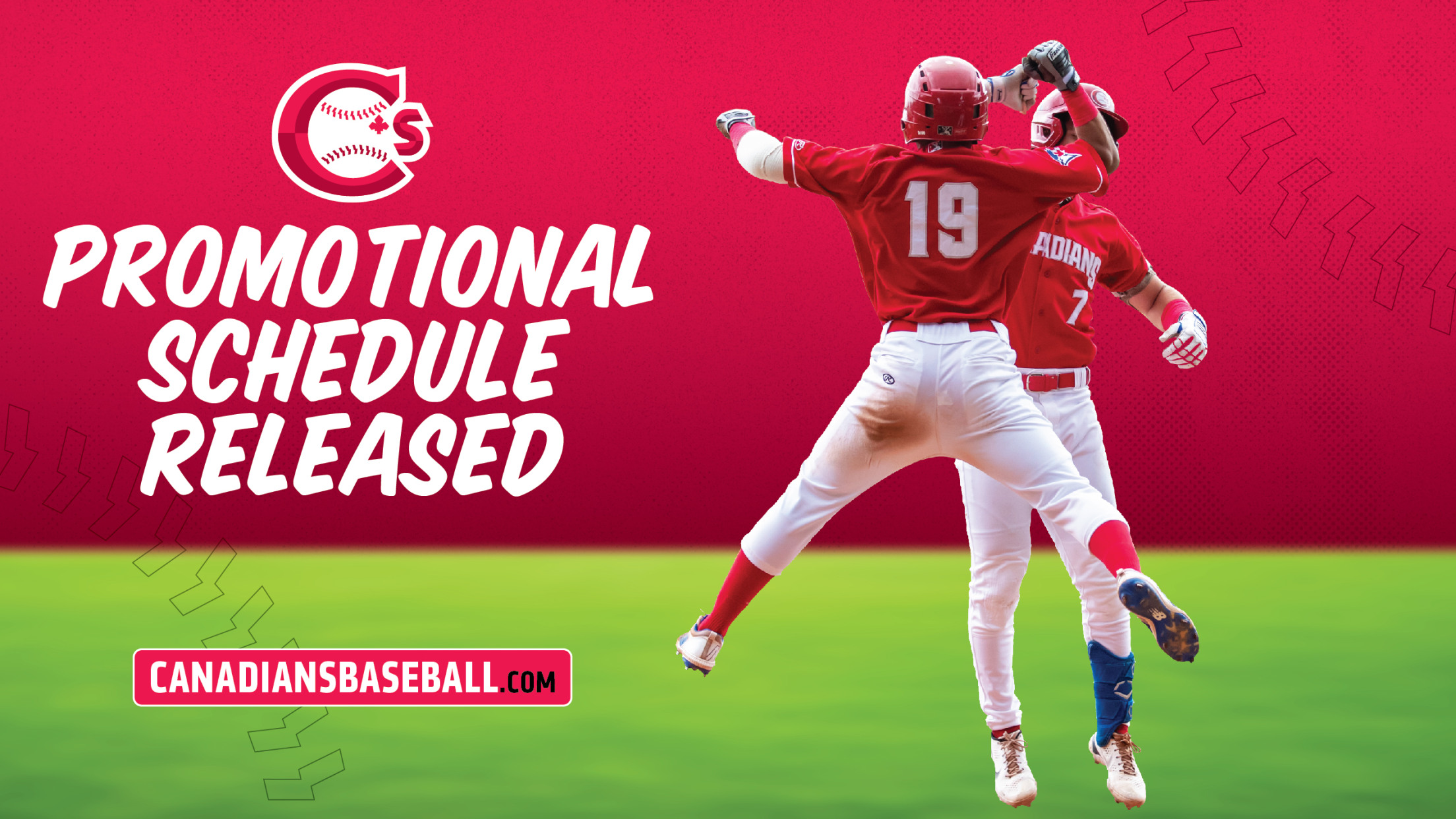 VANCOUVER, BC – With Opening Day less than two months away, the Vancouver Canadians have released the first edition of the 2023 Promotional Schedule in anticipation of their second season back #AtTheNat and third as the High-A affiliate of the Toronto Blue Jays. This season will feature 14 giveaways, seven
Eight Former C's To Play In World Baseball Classic
International tournament to begin next month with 20 teams loaded with talent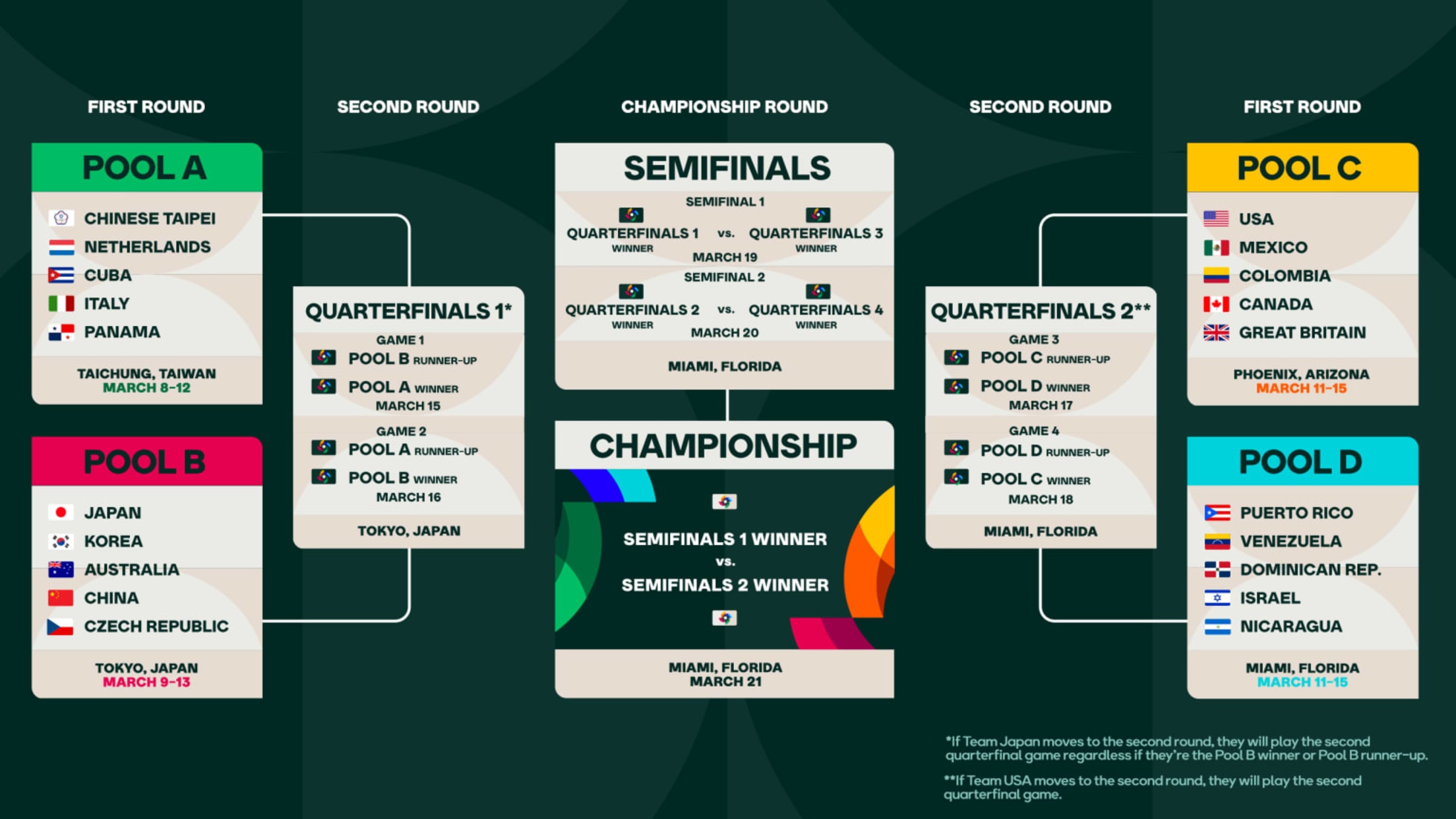 VANCOUVER, BC – Major League Baseball and the World Baseball Classic announced the rosters for all 20 teams on Thursday in anticipation of the global tournament's return next month. Eight former Canadians – Damiano Palmegiani (Canada), Otto Lopez (Canada), Spencer Horwitz (Israel), Jake Fishman (Israel), Jose Espada (Puerto Rico), Luis
Canadians host two Job Fairs for the 2023 season.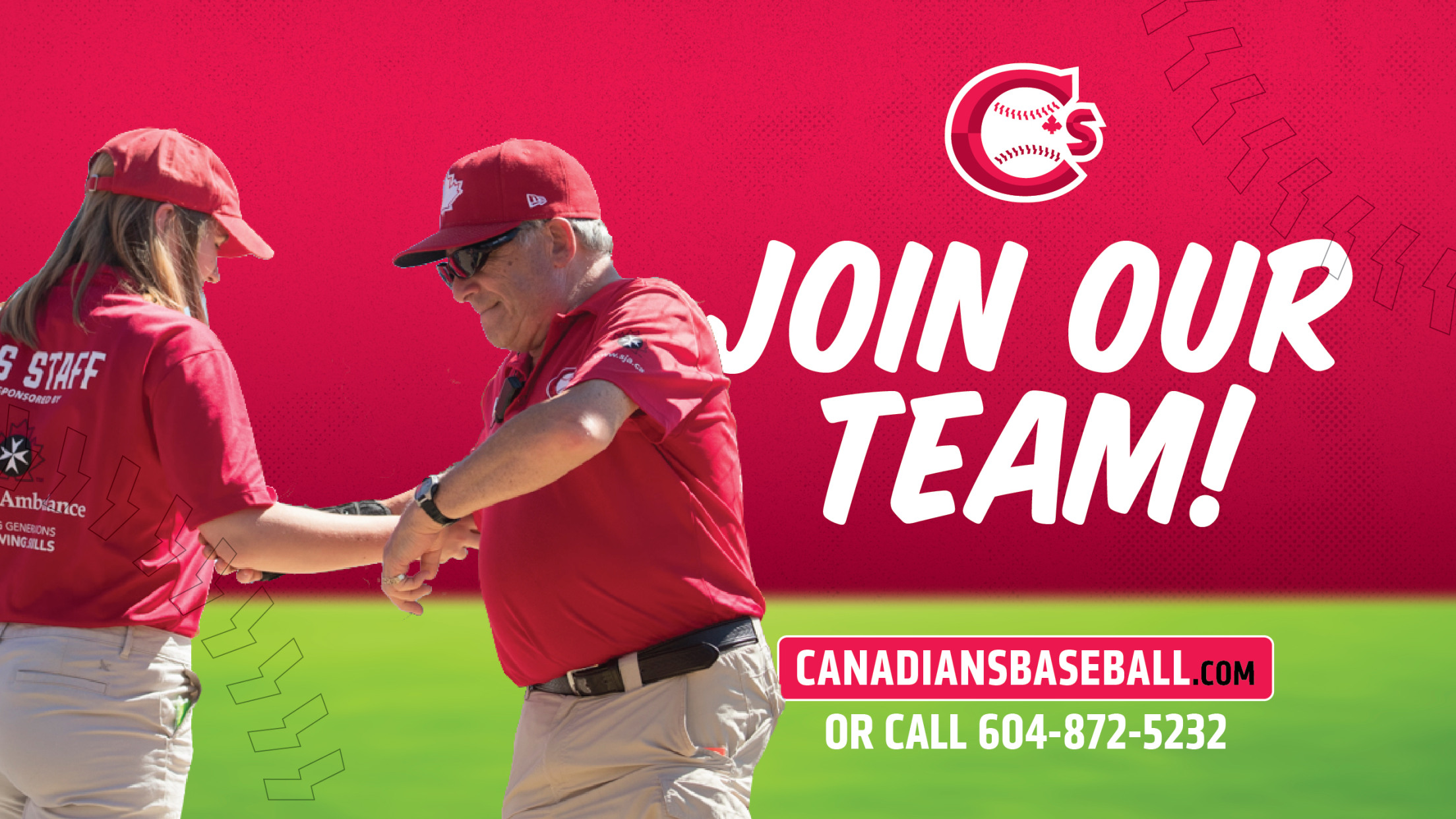 VANCOUVER, BC – Join the Canadians Game Day Staff this season! Attend the C's Job Fair on Saturday, February 4th and 25th from 10 a.m. – 2 p.m. at Nat Bailey Stadium. Job seekers are encouraged to fill out their application before arrival at the job fair. Applications are available
2023 Home Game Times Released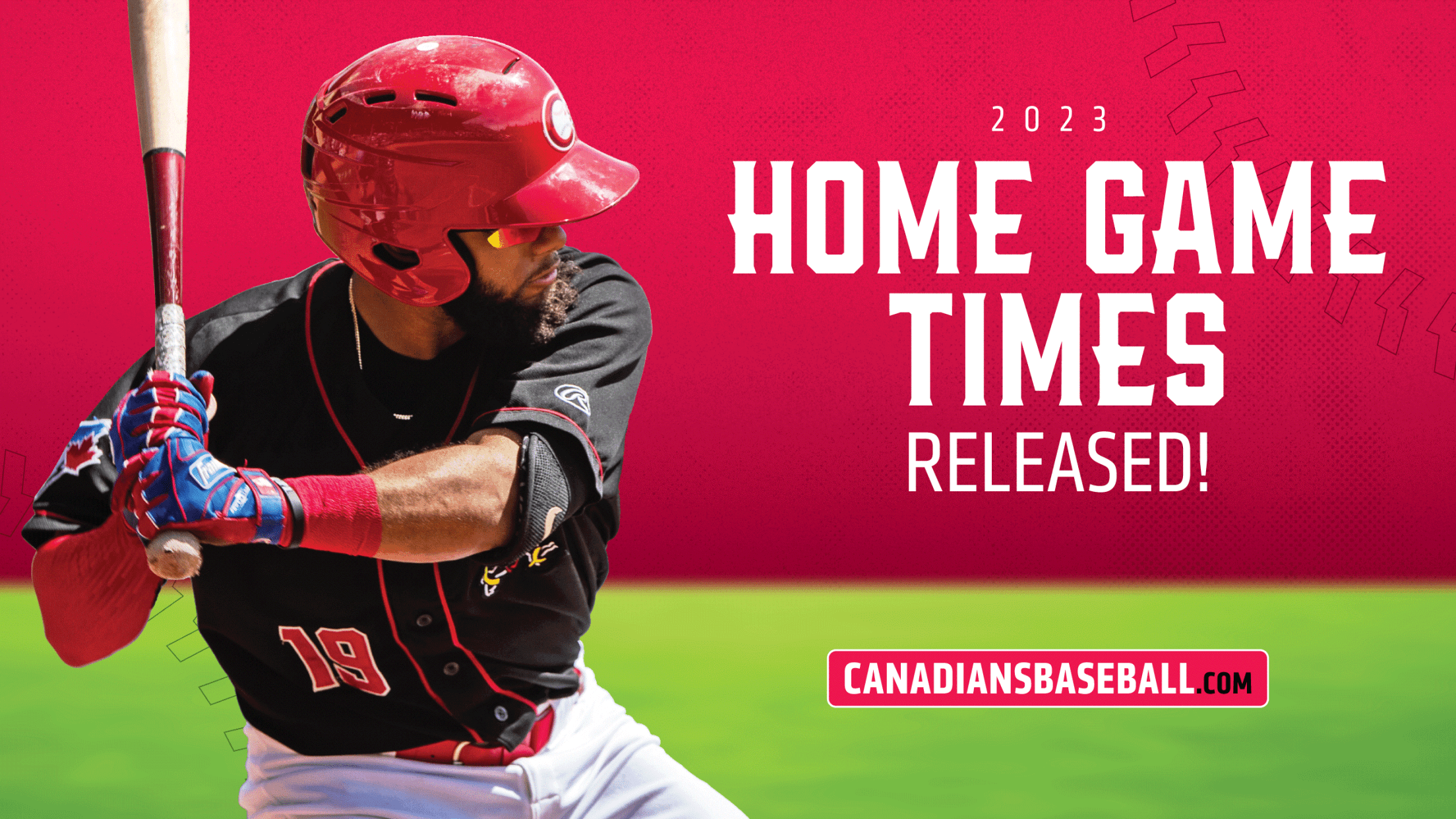 VANCOUVER, BC – The Vancouver Canadians have announced game times and ticket packages for the 2023 season. Tuesday through Thursday games and Saturday games after July 1 will begin at 7:05 p.m. while Friday 'Nooners, Saturday games in April, May, June and July 1 and Sunday dates will get underway
C's Announce 2023 Schedule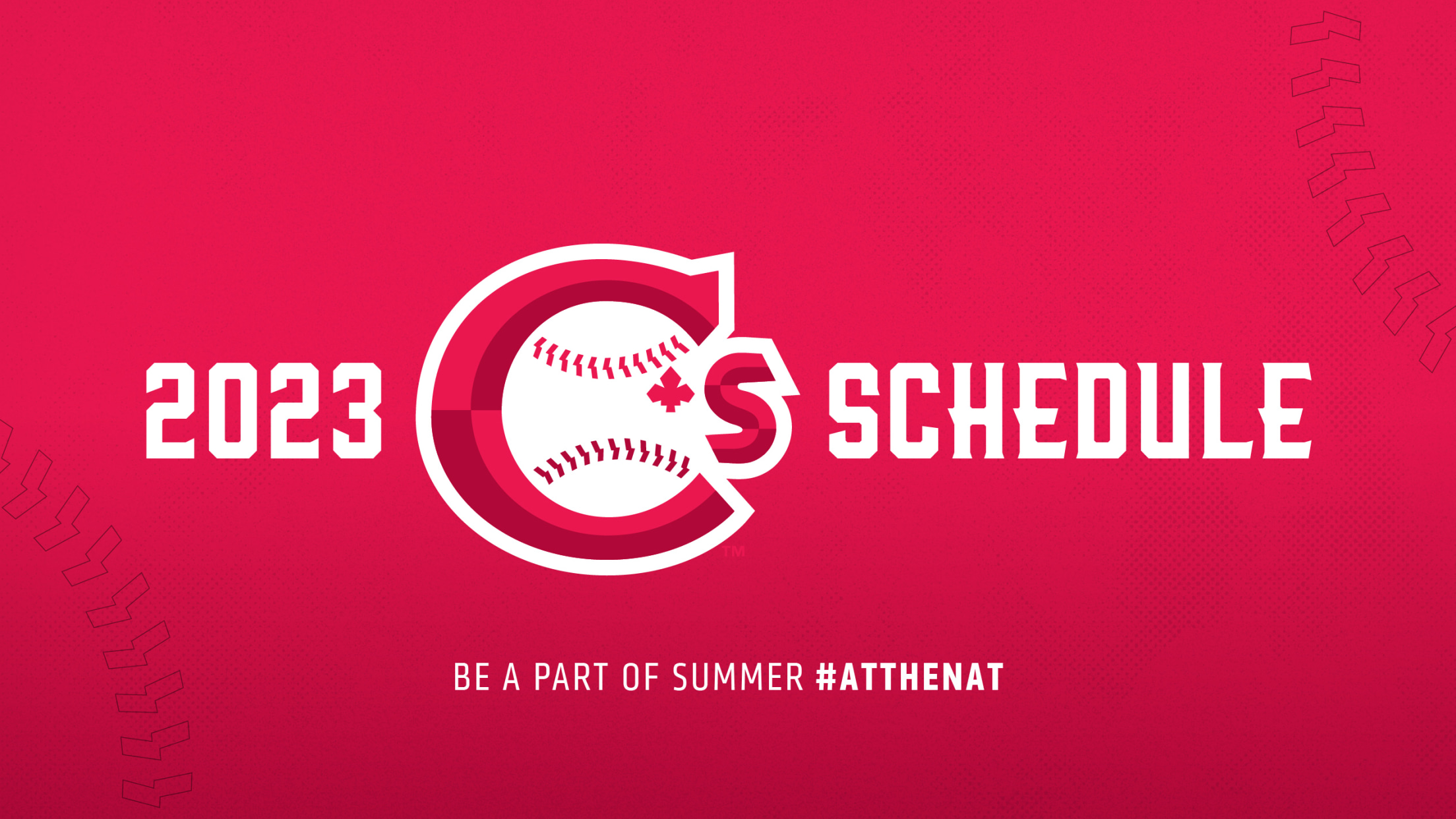 VANCOUVER, BC – The Vancouver Canadians will return to action at Nat Bailey Stadium on Friday, April 7, 2023, the first of 66 home games for the 2022 Northwest League runners-up in what will be the second year of full season baseball at The Nat this century. As has been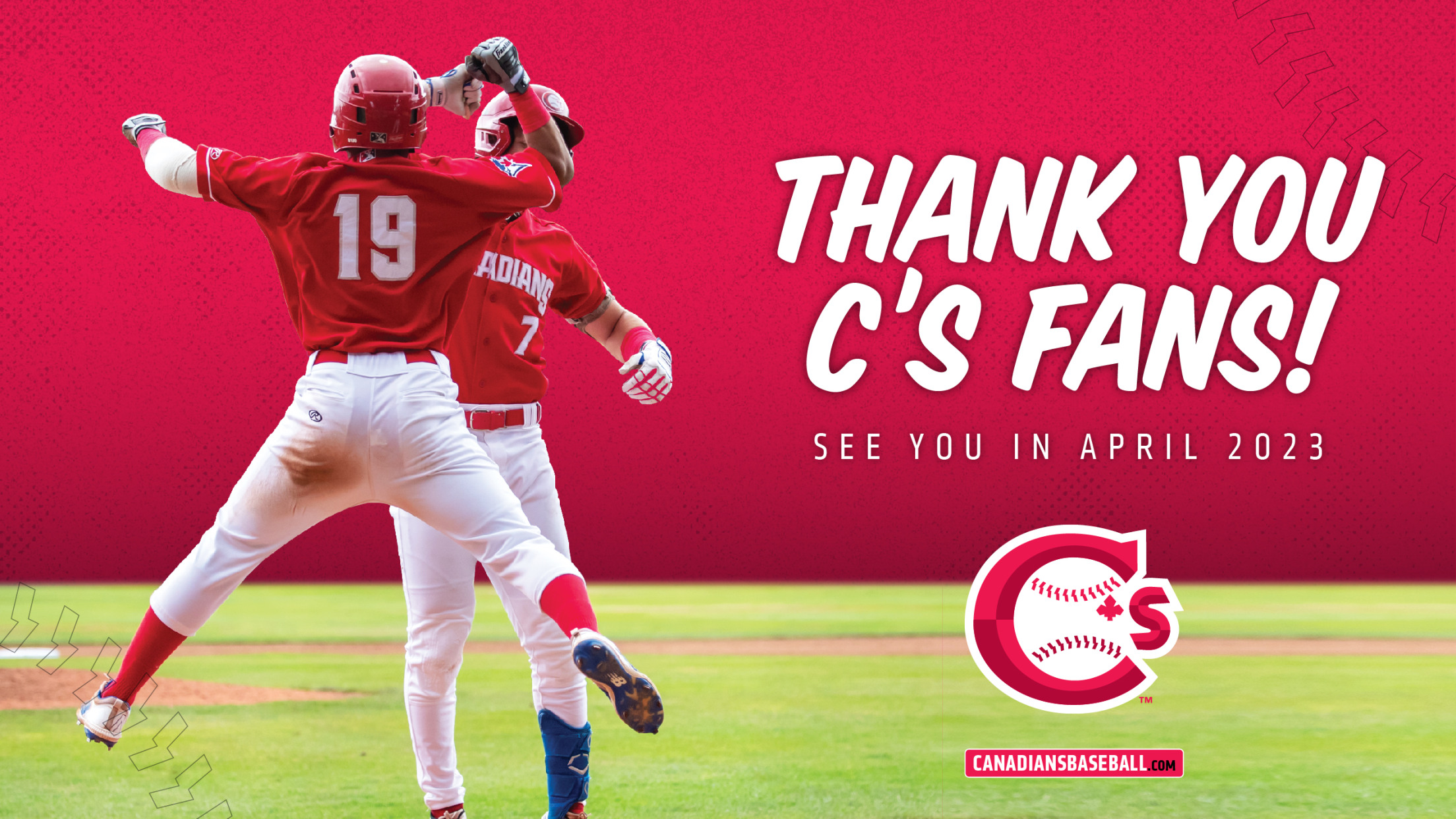 With the loss tonight, the 2022 Vancouver Canadians Season has concluded. Fans who have purchased single game tickets or group tickets for Game 4 (Saturday) or Game 5 (Sunday) will receive a refund to your credit card (or original method of payment). You will receive the credit within a certain
Season Ends With Valiant 9-7 Loss In Extras
Back-and-forth bout sees C's, Ems score a combined 10 runs in final four frames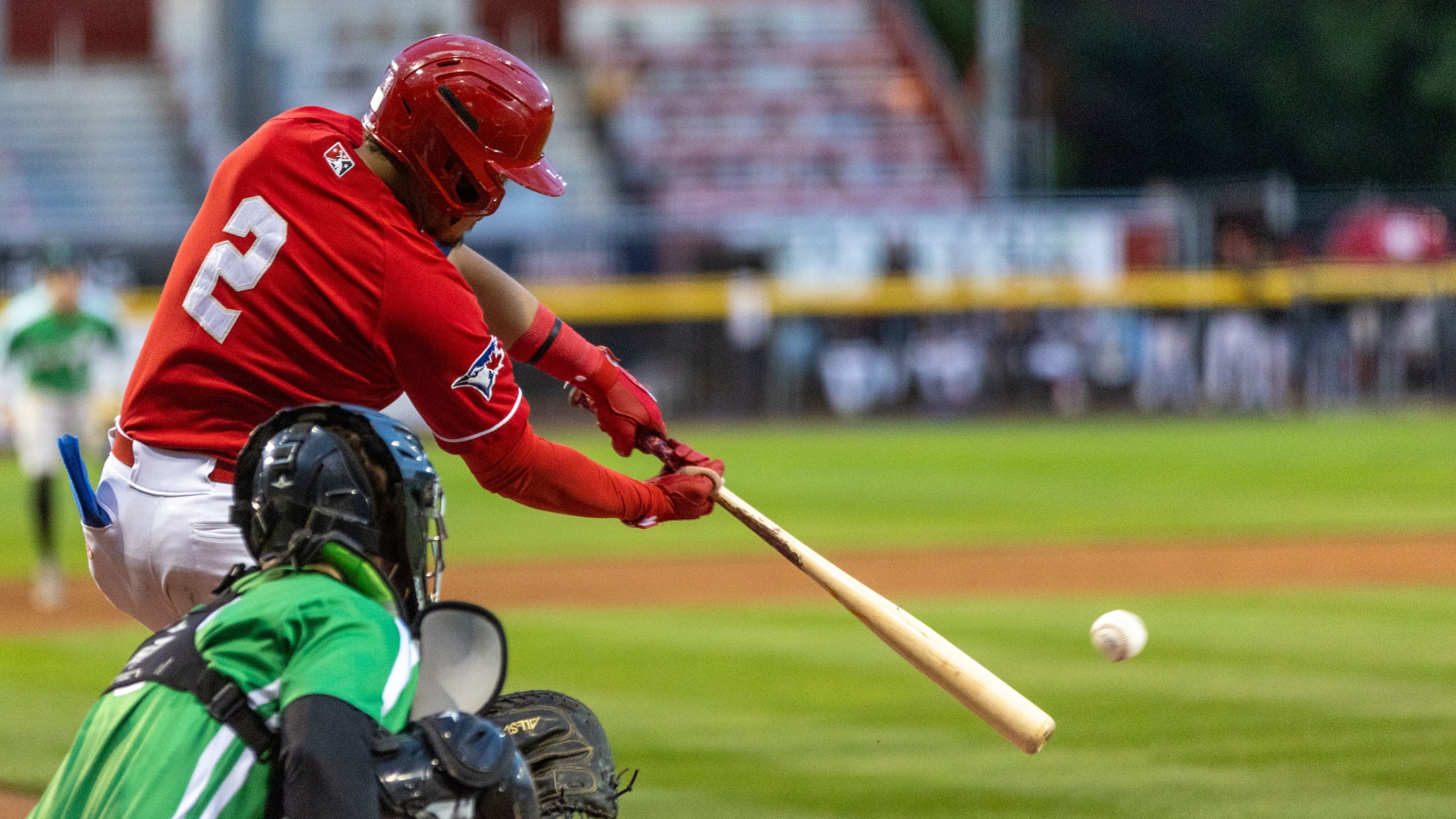 VANCOUVER, BC – In a season of countless comebacks, big at-bats and late innings showdowns, the Canadians couldn't quite muster one last push in the final frames to salvage their season in a 9-7 loss in ten innings at The Nat on Friday night that crowned the Eugene Emeralds (Giants)
Heartbreaker Puts C's On Brink Of Elimination
Two-run lead disappears after giving up five in the sixth in a 6-5 loss to Eugene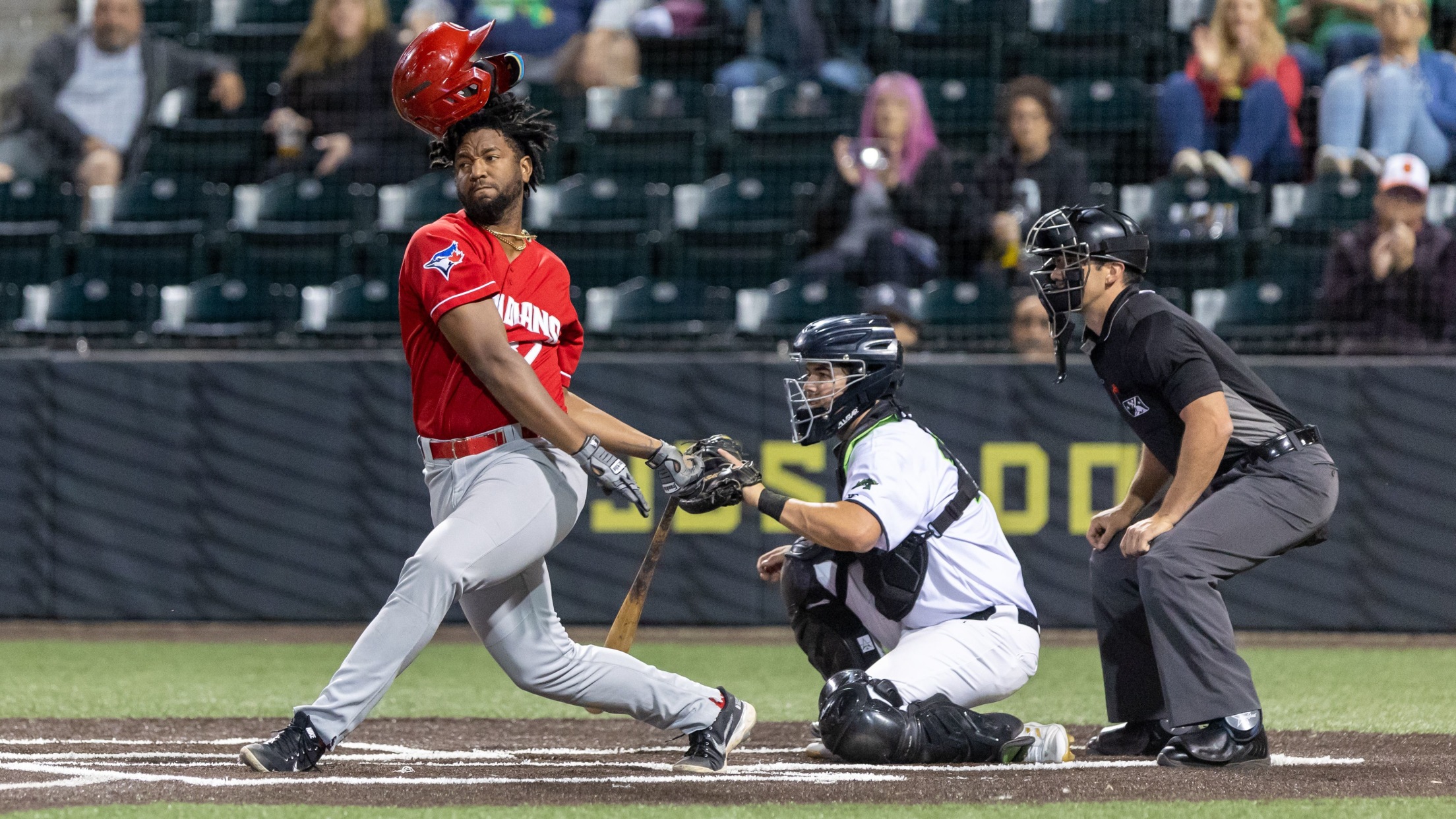 EUGENE, OR – A five-run bottom of the sixth and a missed opportunity in the ninth doomed the Canadians' chances to even the Northwest League Championship Series in a 6-5 loss to the Eugene Emeralds (Giants) Tuesday night at PK Park. Vancouver will battle for their postseason lives Friday night
Ems Flex, Hand C's NWLCS Game One Defeat
First inning 'slam erases early lead and sets tone for home team in 10-3 loss Monday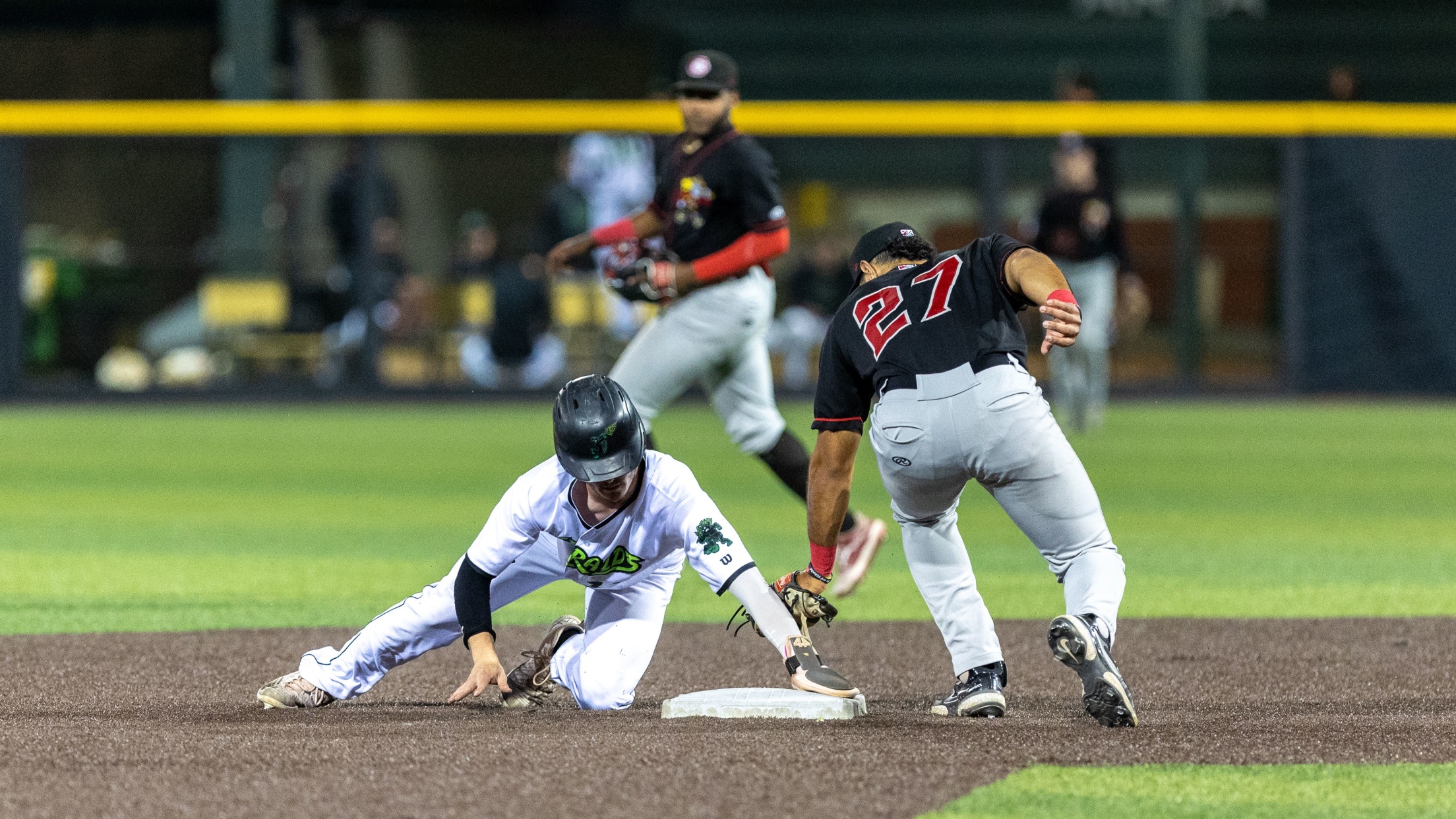 EUGENE, OR – The Canadians were pummeled into submission by the Eugene Emeralds (Giants) in Game 1 of the Northwest League Championship Series Monday night, a 10-3 rout in which they looked overmatched against the best team in the league from the regular season. Dasan Brown got the C's off
Michael Dominguez Named NWL Pitcher of the Week
Six shutout innings with nine Ks to lead C's to clinching win earns right-hander the honor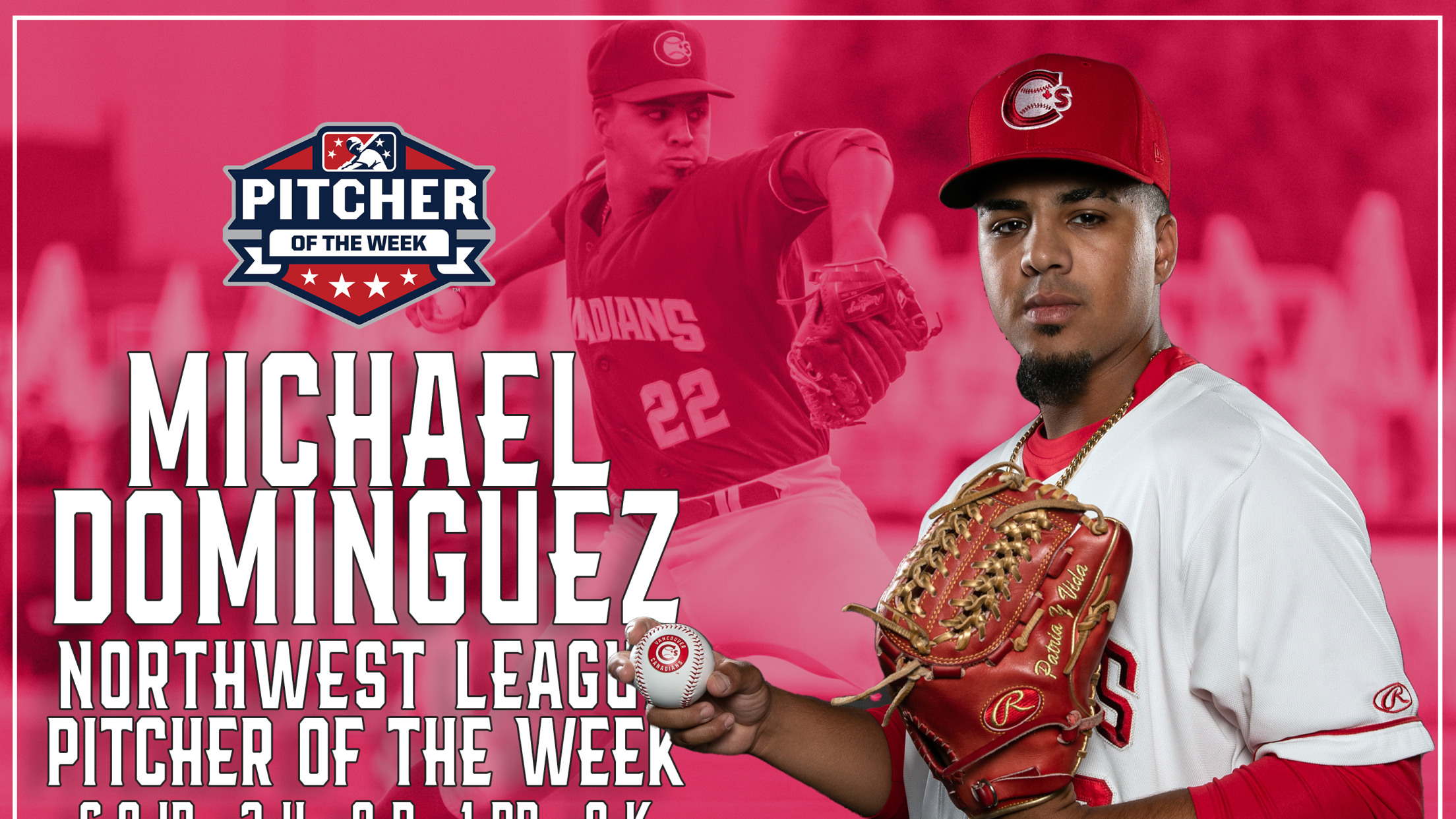 VANCOUVER, BC – Minor League Baseball has recognized Vancouver Canadians starter Michael Dominguez as the Northwest League Pitcher of the Week for September 6-11. He is the eighth C's player to earn the honor and the fifth Canadians pitcher to be highlighted at the top of their class, joining Chad
Regular Season Ends With A Whimper
C's issue season-high 14 walks, manage just three hits in 9-3 defeat opposite Ems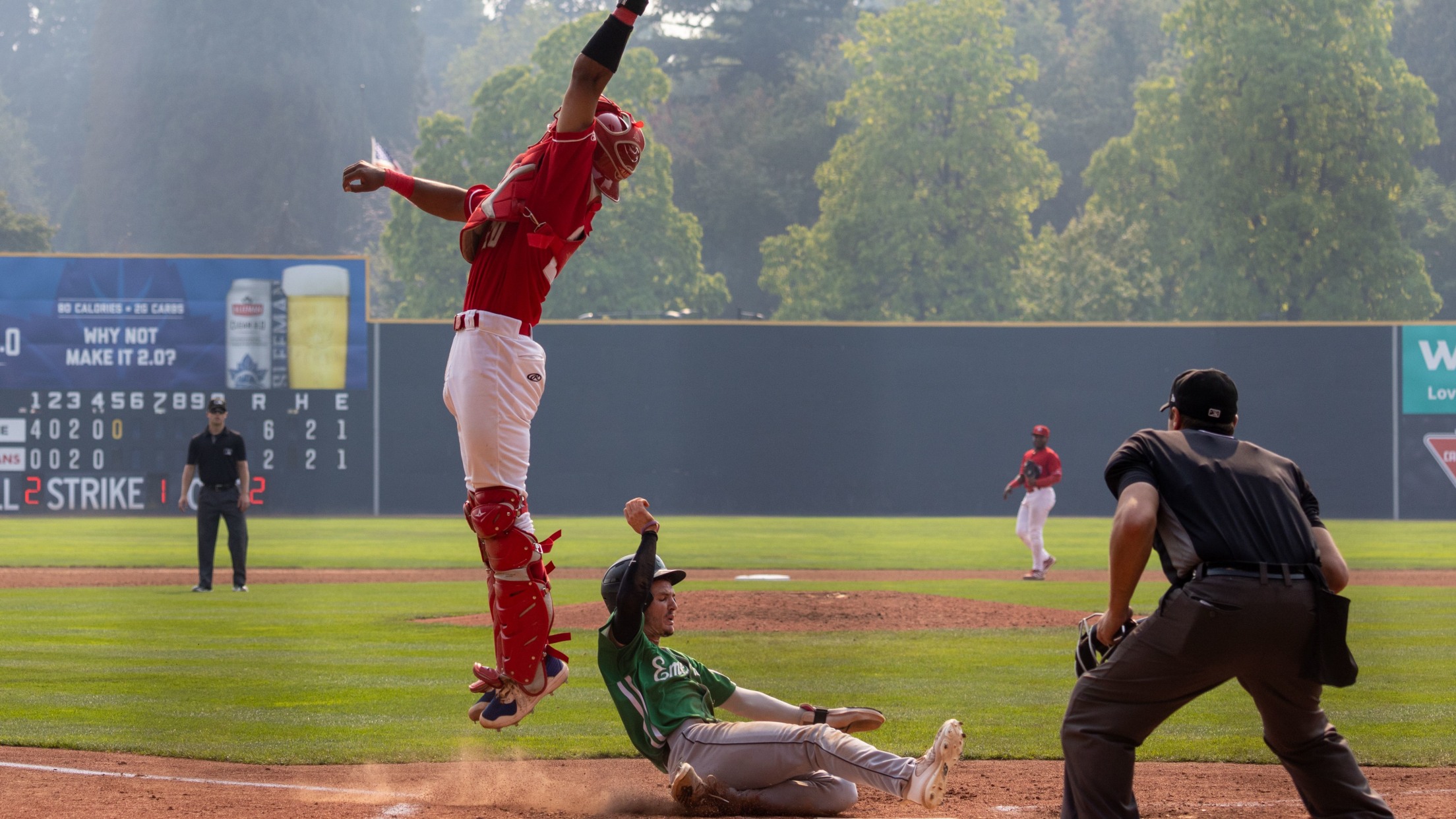 VANCOUVER, BC – A four-run top of the first that featured two hits, an error, two hit by pitches and three consecutive walks – including two with the bases loaded – set the tone early as the Canadians wrapped up the 2022 regular season slate with a 9-3 loss to
Another Fatal Final Frame Dooms C's
Vancouver gives up two runs in the ninth to lose 4-2 to Eugene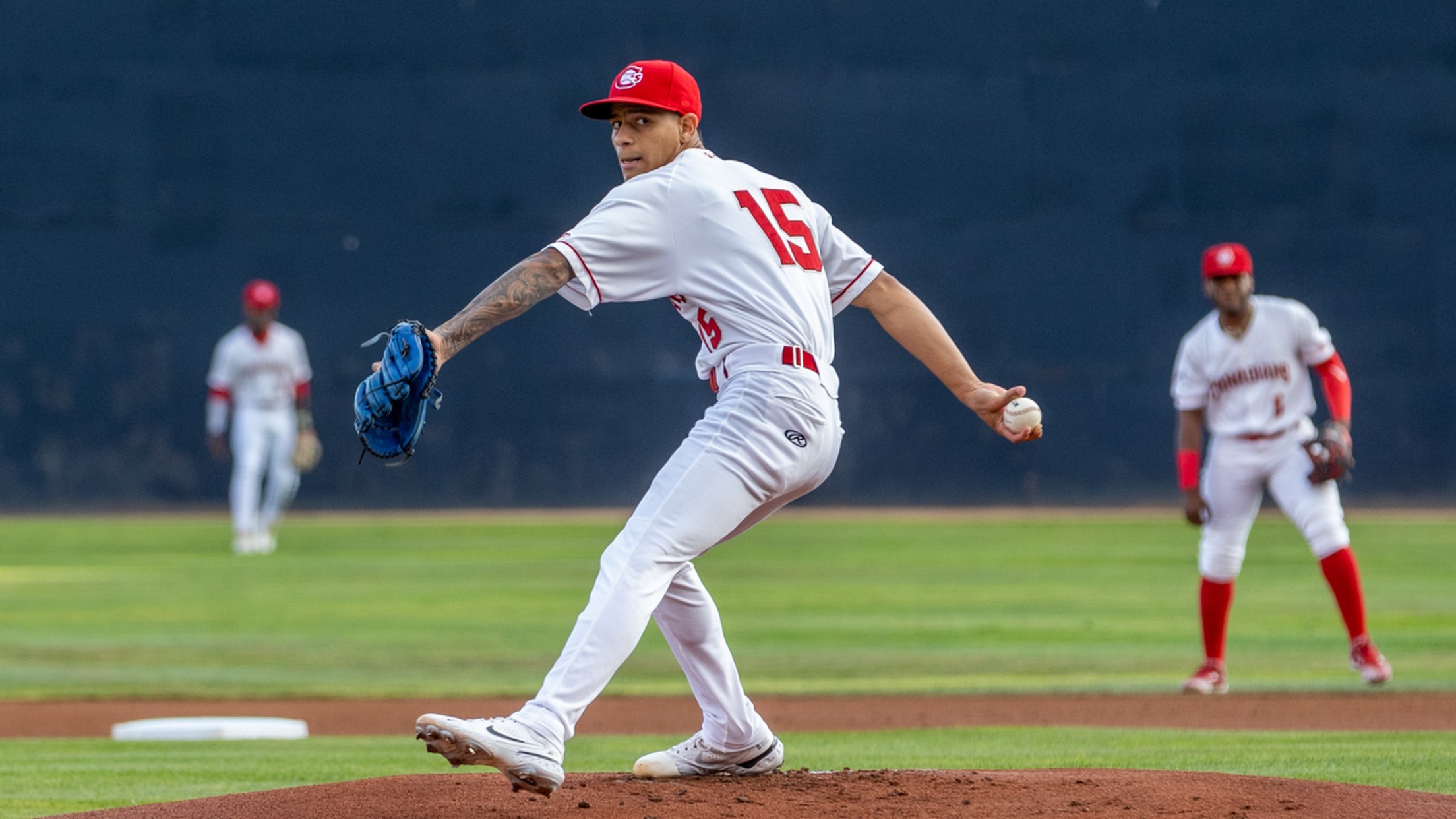 VANCOUVER, BC – The Canadians lost their third game in a row on Saturday, a 4-2 defeat at the hands of the Eugene Emeralds (Giants) in front of a sellout crowd at The Nat. Vancouver fell behind early after a lead-off home run from Grant McCray to start the game
Ninth Inning Collapse Leads To 6-4 Loss
Leading 4-2 after eight, C's surrender four in the ninth to lose third game in last four days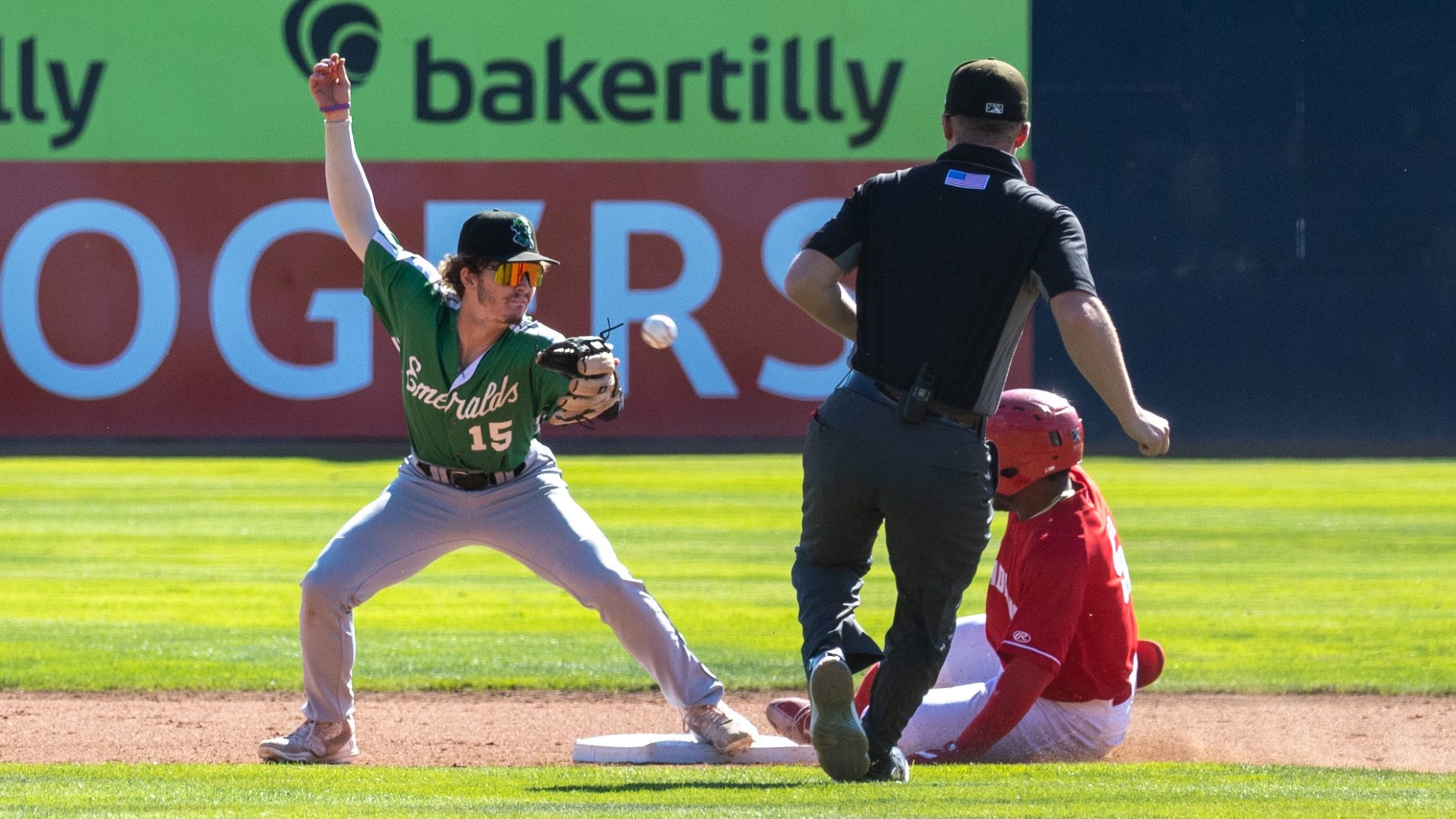 VANCOUVER, BC – A four-run top of the ninth spoiled a chance for the Canadians to even the final series of the regular season and instead turned a 4-2 lead into a 6-4 loss to the Eugene Emeralds (Giants) Friday afternoon at The Nat. A lead-off walk started the final
Flat Night All Around Ends In 10-3 Loss
C's held hitless until the fifth, don't score until the eighth as Eugene retakes series lead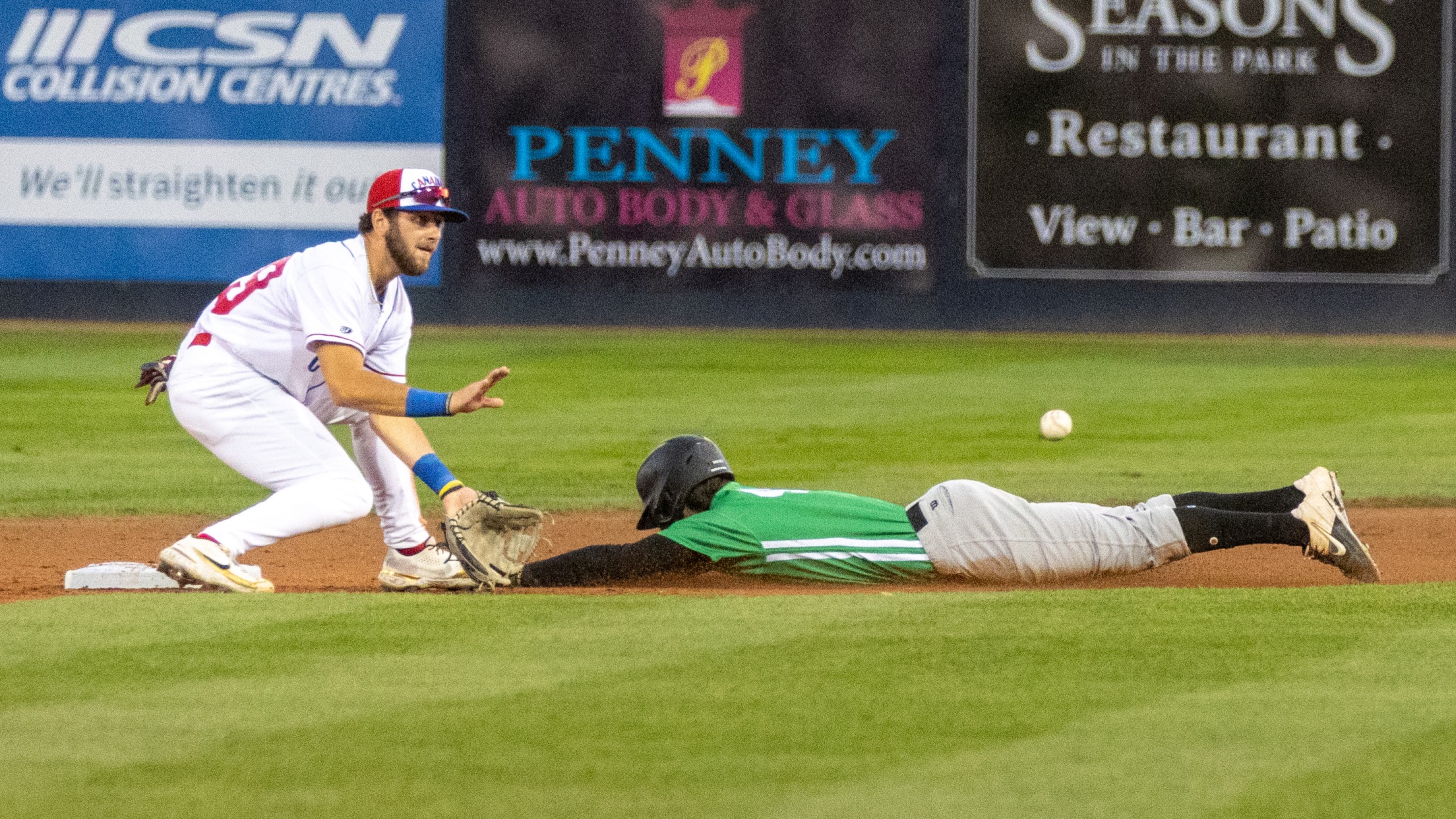 VANCOUVER, BC – The Canadians couldn't find much of a groove one night removed from their playoff-clinching win as they fell 10-3 to the Eugene Emeralds (Giants) Thursday night at The Nat. After a scoreless first two innings, Eugene got to starter Chad Dallas (L, 1-7) for a run on
Ticket Punched: C's Clinch Playoff Spot With Win
Nat Bailey to host postseason baseball for the first time in five years after Vancouver throttles Ems 9-1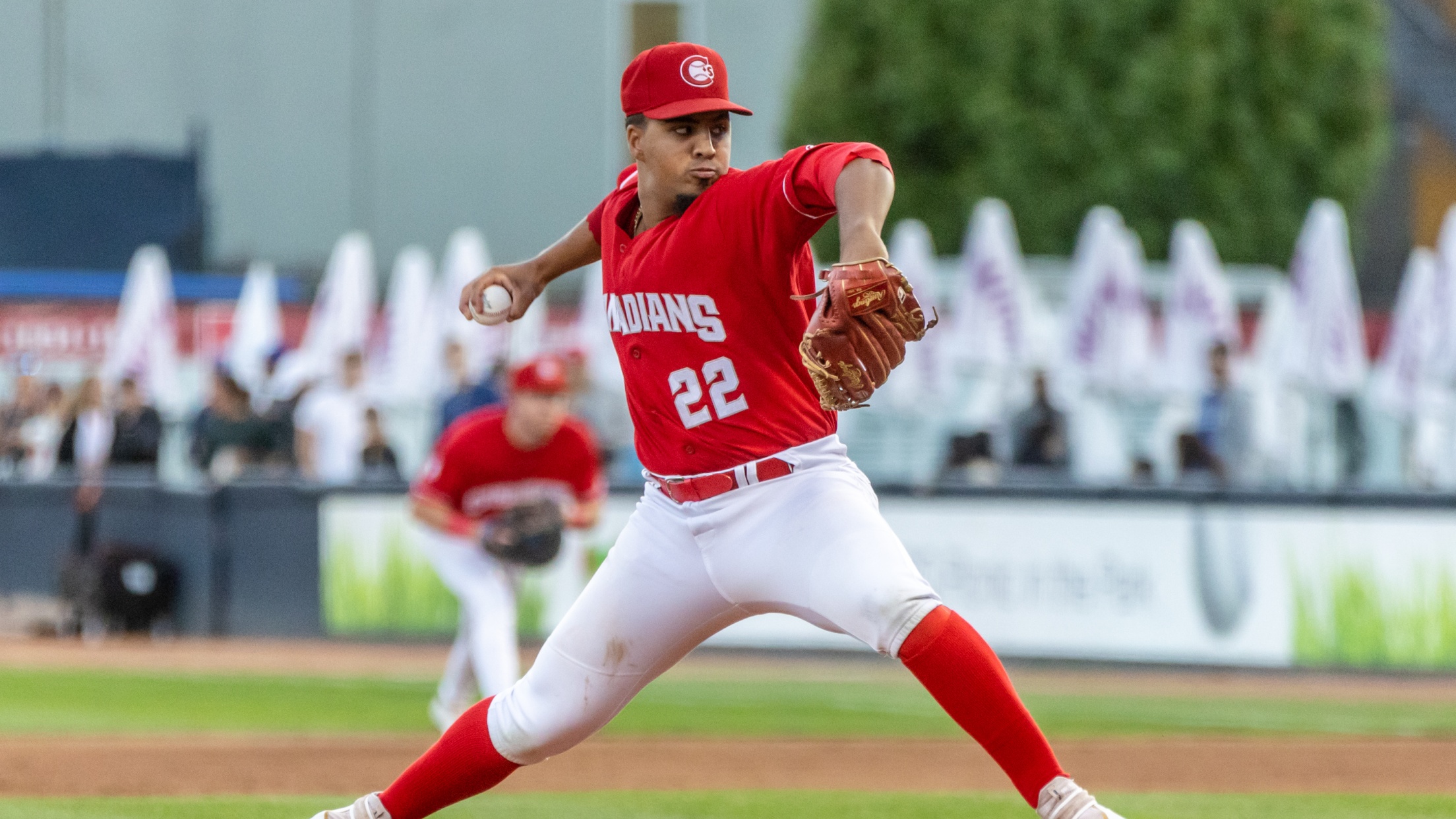 VANCOUVER, BC – In their first season back at The Nat since 2019, the Canadians have added at least three more games to their 2022 slate after securing a spot in the Northwest League Championship series with a 9-1 triumph over the Eugene Emeralds (Giants) Wednesday night. After starter Michael
Magic Number Down To One Despite C's Loss
Spokane falls to Tri-City on night when Vancouver battles to final out but drops opener vs. Ems 8-5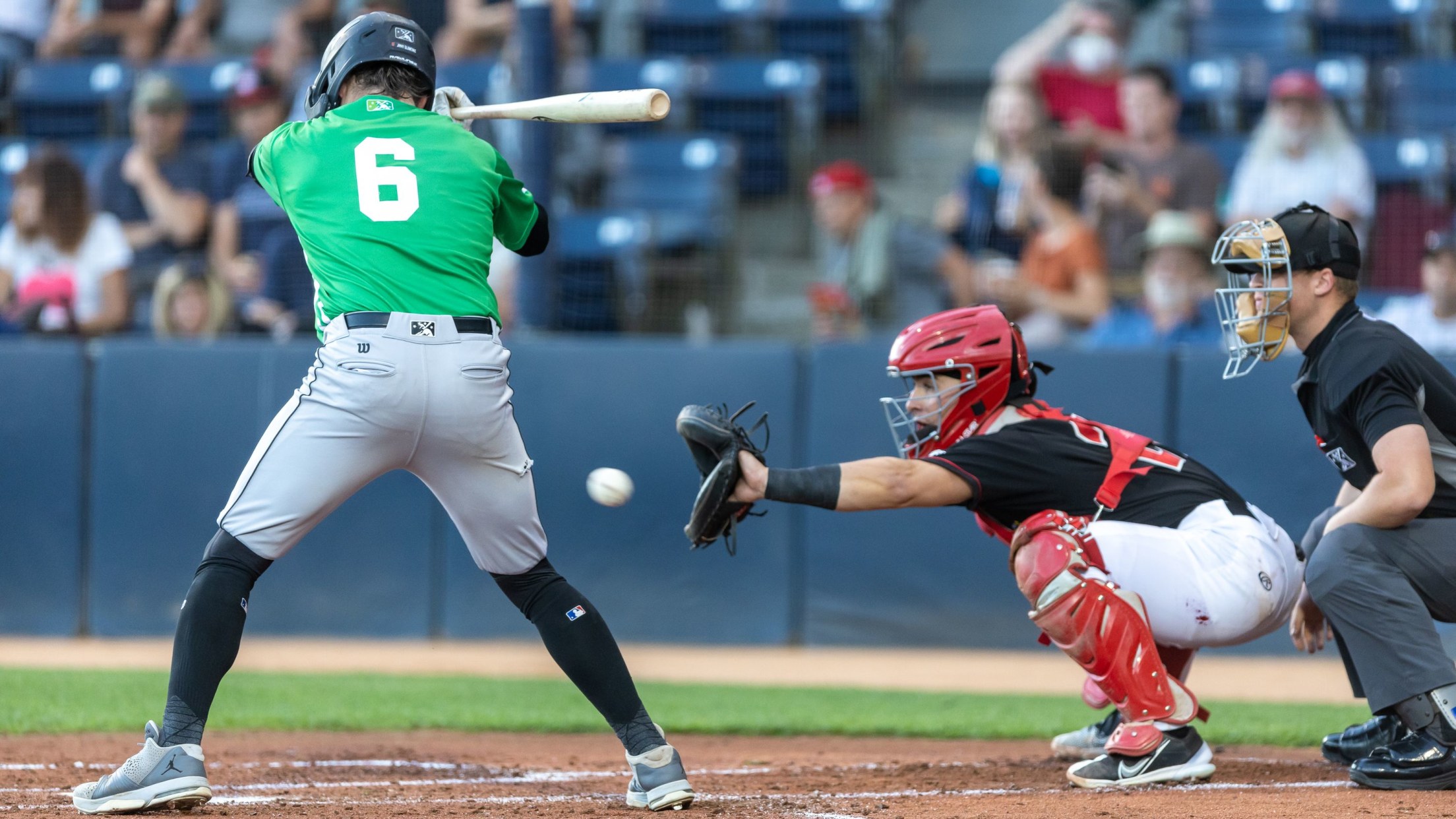 VANCOUVER, BC – An 8-5 Canadians loss at the hands of the Eugene Emeralds (Giants) Tuesday night at The Nat added at least one more day to the half-decade wait between C's playoff appearances, but they still managed to inch closer to their first postseason since 2017 after Tri-City (Angels)
Series At Spokane Ends With Close Loss
A four-run fourth proves too much to overcome in 4-3 C's defeat to wrap regular season road slate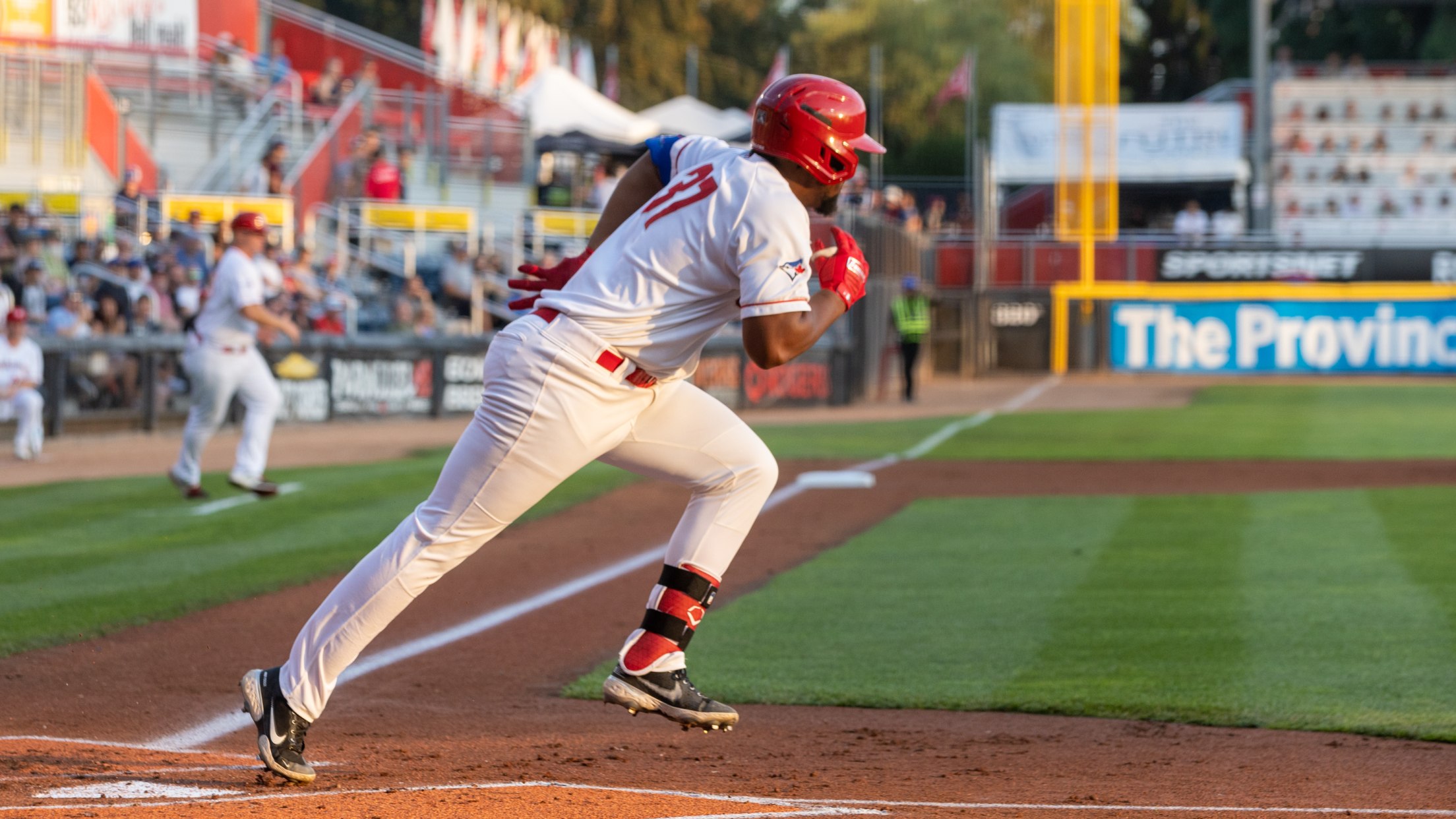 SPOKANE, WA – The Canadians fought until the final out but came up just short in a 4-3 loss to the Spokane Indians (Rockies) Sunday night at Avista Stadium, which keeps their magic number to clinch their first postseason berth since 2017 at two games – a combination of C's
C's Find A Way In Gritty Extra Innings Win
Baseball gods decide on another late thriller in Spokane that ends in 7-6 triumph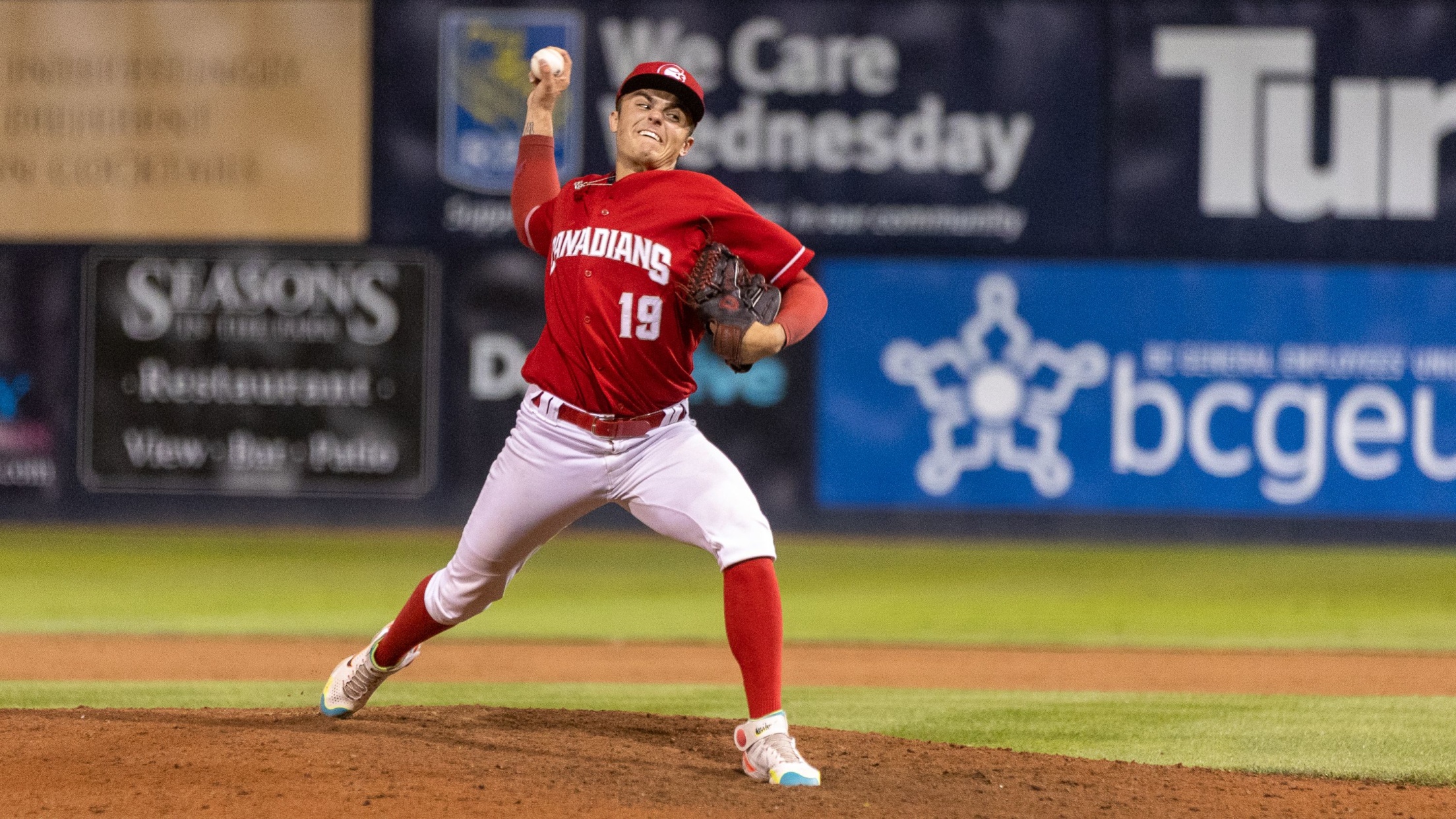 SPOKANE, WA – The Canadians arrived in Spokane earlier this week with a 1.5 game lead over the Indians (Rockies) with little margin for error and needing to win four of the seven games in the set to feel good about their chances to clinch their first postseason berth since