Wichita Wind Surge Announce 2023 Gametimes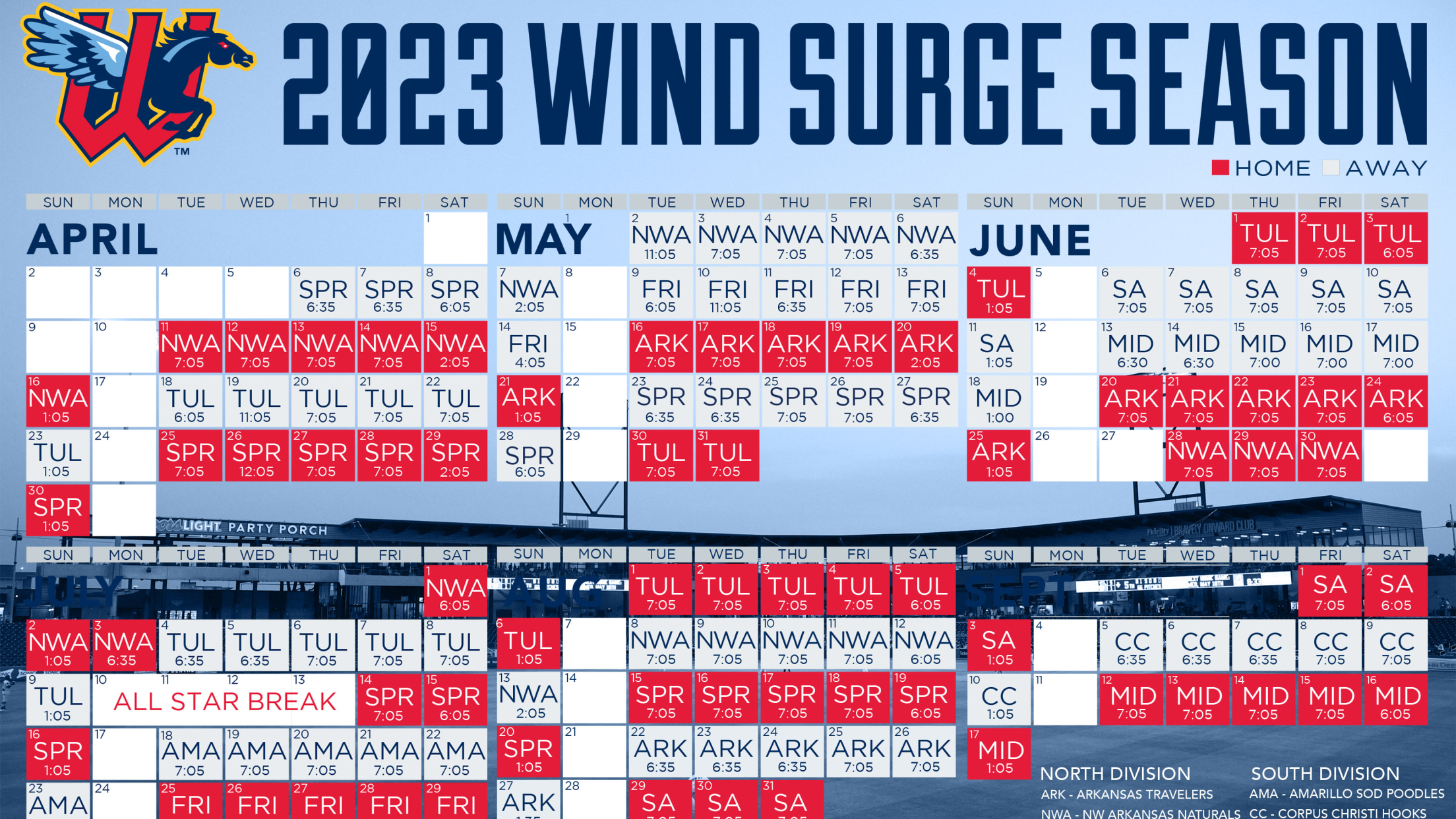 The Wichita Wind Surge announces game times for the upcoming 2023 regular season. The Wind Surge will play a total of 69 regular season games at Riverfront Stadium in 2023, kicking off the season against the Northwest Arkansas Naturals on Tuesday, April 11th. Weekday games begin at 7:05 pm, with
The Wichita Wind Surge announces game times for the upcoming 2023 regular season. The Wind Surge will play a total of 69 regular season games at Riverfront Stadium in 2023, kicking off the season against the Northwest Arkansas Naturals on Tuesday, April 11th. Weekday games begin at 7:05 pm, with Saturday games starting at 6:05 pm and Sundays at 1:05 pm. The first three Saturdays in April and May will begin at 2:05 pm.
The Wind Surge will host two-weekday matinee games in 2023 – Wednesday, April 26, and Wednesday, July 26 – first pitch at 12:05 pm. The Surge will celebrate Independence Day a day early at Riverfront Stadium on July 3rd at 6:35 pm against the Northwest Arkansas Naturals.
Season tickets, membership access plans, and group outings are all available now at windsurge.com, or by calling the Wind Surge box office at 316-221-8000. Single game ticket on-sale date will be announced in the coming weeks, with promotions announced in March.
The complete schedule with game times can be viewed on the Wind Surge website.
For questions and additional information contact:
Kylee Sorrells
[email protected]
Director of Marketing